Virgo men are amongst some of the greatest when it comes to love and romance. They're kind hearted, sweet, timid and sensual, and they're looking for commitment. So, what would make these lovely fellas leave a lovely lady like yourself? These are just a few reasons things may not work out: 
Sometimes, you just can't blame anyone for a relationship not working out. Sometimes, it's no one's fault. Incompatibility, trauma, external stress and bad timing can all contribute to a relationship not working out, regardless of how wonderful you both are. 
But, for each Star sign (also known as Sun signs), there are particular turn offs that can push them towards the exit. Each sign is different, and each sign has preferences when it comes to love. 
So, what pushes the Virgo guy away? He's a good man, after all, and he's committed once he settles down. But he is also extremely fussy, and to be honest, not many women can live up to his very high standards. He's often looking for flaws and problems, and so, he always finds them! 
However, there are certain things that will also have him running for the hills, no matter how wonderful you are! These are just five of his pet peeves: 
5 Turn Offs That Make a Good Virgo Man Leave A Great Woman
1. A Lack of Appreciation
A Virgo man's love language is service. This means that he just loves to do things for you. Whether it's taking your car for a clean, cooking you a delicious meal or helping you with your finances, he's all over it! 
He doesn't mind doing these things at all, but it's possible that you could take him for granted, or not show him enough appreciation. You might also be the loveliest person in the world, but if you forget to let him know that his efforts are seen and acknowledged, he just won't be a fan of you. 
So, to make sure he sticks around and keeps doing these nice things for you, just say thank you as often as you can, buy him a little gift here and there or leave him a note to show you see all of his hard work! 
2. No Intellectual Connection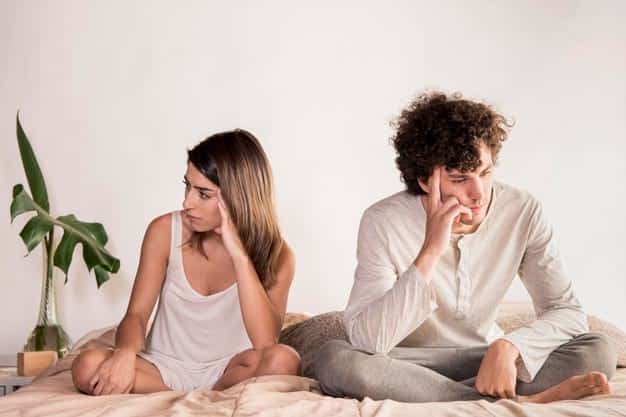 What most people don't know about Virgos is that they are ruled by the planet of intellect, Mercury. This makes them very "heady," analytical and thinkers, more so than any other earth sign. 
In fact, these are the eternal scholars. They are always trying to learn something new and wonderful. They love to teach and talk, to communicate their ideas. If they don't feel like they are on the same mental wavelength as you, this may push them away or be a turn off for them. 
It's not your fault, nor are you "stupid" if you find a lack of intellectual connection between you. In all honesty, these men can be hard to keep up with mentally, and not everyone has the patience for so much analyzing. 
Maybe you're more of a touch sort of person, or perhaps intuition is your preferred method of communicating. You can try and get along, but don't be hard on yourself if he looks like he's no having the best time. 
3. A Lack of Physical Passion
As important as intellectual connection is, so is physical passion. And there's one very true thing about all Virgos – they are said to be shy in the streets, and wild in the sheets! It's perfectly true – these are very sensual, sexual men, and you'll be surprised at his level of passion! 
If there's no physical chemistry between you this can be a big deal for your typical Virgo guy. He needs that sensuality with his partner, more so than many other types. He wants to feel that profound physical harmony, which allows him to get out of his busy mind! 
Just remember, is the chemistry isn't there, it's not always easy to create. But that shouldn't stop you from trying either! 
4. If She's Messy, Chaotic or Unhealthy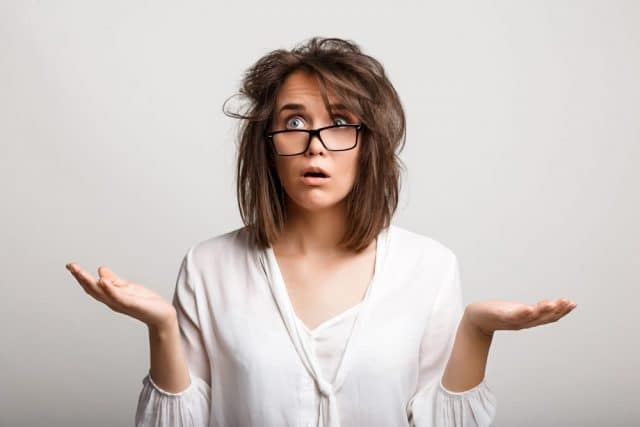 Ladies, you better listen up – if you are a messy person, your Virgo guy may not stick around for too long. These are well-known neat freaks, although they may have one area where they feel is their "zone" of chaos. 
He actually becomes rather anxious when things are out of place, so try and be sure to keep this in mind. If your life is chaotic, that can be even worse, but he may also try and "fix" things for you, as well. That's the best outcome, as he loves to solve problems (but he hates drama). 
Unhealthiness is also a turn off for the Virgil guy. If you are the type of girl to eat a burger for dinner and a donut for breakfast, you'll see him leaving the scene quickly! 
He isn't perfect himself, but he does often try and live a life that is quite healthy and fit. He would like his girl to be the same way, and may get complete turned off by a junk-food junkie. 
5. If You're Dramatic or Loud
Did you now that Virgo is a sign that can get very easily stressed doubt, tense and nervous? Generally, this is not the kind of guy who enjoys large crowds or loud people. It makes him feel overwhelmed, and he's just not the sort of person that relishes chaos. 
If you are the type of woman who is loud, proud and dramatic in her self-expression, he may find it a turn-off. There's absolutely nothing wrong with you, but it might just not be his cup of tea. 
He may even criticize you for having a "big ego" or a penchant for being "extra" even if you don't feel like you're being that much out of the ordinary. 
It can happen however, that he enjoys your confidence and booming voice, if there are enough other things that really attracts him, such as a sharp mind or a strong physical connection. This isn't a deal-breaker – most of the time – but it can be for some Virgo men out there. 
Read next: 4 Questions To Ask a Virgo Man To Get Him To Open Up
Final Thoughts
In conclusion, these are some of the biggest turn-offs for a Virgo guy. Sometimes, it works out anyway, so never change who you are to be who he wants you to be. The right guy will accept you in all your flaws, and even love you for them. 
So – have you fallen in love with a kind-hearted and organized Virgo man? What do you love about him the most? Have you noticed what flicks his switch on– and what rubs him up the wrong way? Have you been able to work through your incompatibilities and turn offs? 
I'd really love to know your stories – feel free to drop a comment in the comments box below. Don't worry, you'll stay totally anonymous! 
If you want to know more about the Virgo men, check out my Virgo Man Secrets Book right here to learn all you can about these complex and interesting earth signs and how to win their hearts –  
Your friend and relationship astrologer,
Anna Kovach
---
---