Looking for the perfect gift for your Virgo sweetheart? It can be overwhelming thinking about all the options out there when it comes to buying the perfect present. And your Virgo man is a perfectionist with very particular tastes! Astrology can be your best friend when it comes to choosing something that he'll love. 
Whether it's for a holiday or you just want to show your appreciation, buying your man a special gift can trigger a whole lot of stress. 
And it certainly doesn't help that out of all the signs in the Zodiac, Virgo is the most nitpicky. They have very particular likes and dislikes.
For example, Virgos tend to most appreciate practical, useful gifts. So if you were thinking about getting him something pretty, decorative, or trendy, think again—even if he's acted grateful for similar gifts in the past. 
Does this make it harder to buy him a gift? It actually makes it a little easier.
As a relationship astrologer, I can tell you for sure that knowledge of his sign goes a long way to making better decisions! Here are some ideas for the perfect Virgo gift! 
7 Perfect Gifts to Give Your Virgo Man
1. A Great Book (or Three!)
Did you know that Virgo is ruled by Mercury, planet of learning? Yes, even though this is an earth sign, associated with materialism and physical pleasure, Virgo is an exception to the rule. While they can still be materialistic (usually in a good way) and sensual, Virgo men really love to learn. 
Your guy probably already has a staggering book collection, whether in physical or digital format. But as you likely know is true for bookworms, a few more will be welcomed with absolute delight! Maybe you'd like to get him a set of books, or a series of e-books. 
Your best tip is to take a look at what he already has and see what he likes. Then find the latest releases in those areas of interest. He'll deeply appreciate your efforts! 
2. A Cleaning Gadget
As boring as it may sound, Virgo men typically love to clean. Yes, you heard right! Though they may have a few areas where they allow "organized chaos," generally speaking, they like order. 
A Virgo man can respond really well to a fancy cleaning gadget, something that makes his life a whole lot easier. For example, a robotic vacuum cleaner (it's pricey but a winner!) or a pressure washer. Perhaps a new toolbox to house his collection of wrenches.  
If you're feeling extra-generous, you can contract a deep-clean company or plan a weekend organization extravaganza. You could even sign the two of you up together for a Marie Kondo course. This is for those Virgo men who especially love minimalism, decluttering, and spring cleaning. 
And a sexy maid's outfit won't hurt either! 
3. A Course or Workshop
Remember, Virgo men just love to learn. They devour knowledge, usually from all the books they collect. But what's even more delightful to the Virgo man is the opportunity to keep learning in some kind of real-life environment or hands-on situation. 
Buying them a course, workshop, or adult education experience will make the typical Virgo man extremely happy! It can be a cooking course, learning about detoxing (Virgo people are all about health and lifestyle), a course on creative writing, or a workshop on investing. 
Of course, it's also wonderful if you can take the course with him. 
4. A Weekend in Nature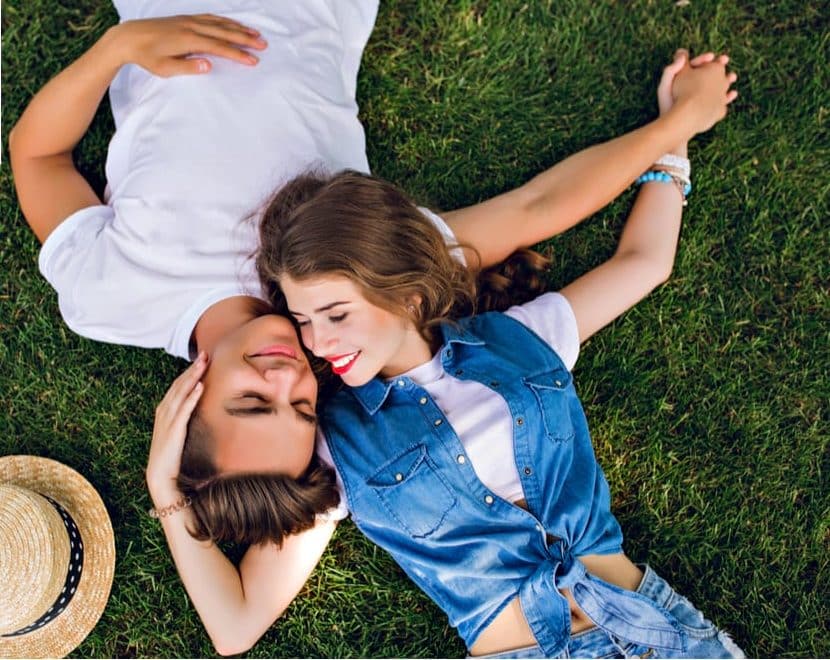 Virgos heal in nature. These signs can be highly stressed, overthinking and overanalyzing everything. The very best thing you can do for them is planning a weekend away or a day hike in the mountains or forest. 
If you can't or prefer not to go far from home, you can also consider having a special day in your garden, planting herbs and having a picnic. You could go for a romantic walk after work, or on a weekend morning. 
The options are endless, and your Virgo man will be charmed by your consideration and kindness. He's always making so many sacrifices for everyone that he often forgets himself in the process. 
5. A Break From Chores
Virgo men often have to-do lists a mile long. He's a guy that's running around, trying to do everything for everyone, and keeping everything under control. 
Sometimes, he just needs a break! And it's never easy to pry him away from all the chores and duties. He often worries that things will just not get done without him watching every situation, and he can be a man who micromanages. 
Giving him a break as a gift can be huge. Offering to take over for the day or be his "servant," or arranging for someone to take over his duties, will give him a much-needed moment of peace. Whisk him away for a delightful dinner, a day in the park, or a swim in the sea. Help him to let his hair down!
6. A Massage
As an earth sign, Virgo men are sensual and just love to touch and be touched. You'll notice that they are very responsive to taste, smell, and engagement of all the senses. They'll especially love a great massage given by someone who knows what they're doing. 
Of course, you can be the one who does the magic for them, but it's also great when it's from someone who's studied the body. Many Virgo men carry enormous tension in their bodies and may struggle to let go and release this tension. 
Giving him the gift of stress release is one of the very best things you can do for a typical Virgo man! 
Read next: 5 Ways to Show a Virgo Man That You're Interested (Without Seeming Needy)
7. Organization Tools
Stationery is one of most Virgo men's secret passions. These guys just love a great new set of pens, a notepad, and some colored sticky notes! 
This is probably something you love about him—plus, it makes him ultra-productive! Everyone wins when the Virgo man is feeling on top of things. He will simply love a refined, tasteful organizer of some kind, whether it's a diary, day planner, a filing system, or something along those lines. 
Of course, you can always get him software too. Think Microsoft Excel or a personal accounting program.
Now you have my top ideas for getting your Virgo man the ultimate gift! 
Have you got any good ones of your own? Have you ever blown a man away with a gift? Your tips and insights are always welcome, and I learn so much from you, my readers. Go ahead and share them below in the comments! 
If you'd like to learn more about these kindhearted and meticulous men, check out my Virgo man blog:
https://Virgomansecrets.com/blog/
Your friend and relationship astrologer,
Anna Kovach
---
---