Form A Deeper Connection With A Virgo Man
Have you gotten a huge crush on a Virgo man recently and want to tell him you like him? Are you flirting with him but it doesn't seem to make him take the next step?
How will you get your Virgo guy to become more than just a flirty friendship by the end of summer? I've got your answers ladies! Keep reading to learn nine ways to turn a summer flirt with a Virgo man into a strong relationship.
9 Ways To Turn A Summer Flirt With A Virgo Man Into A Strong Relationship
1. Amp Up The Flirting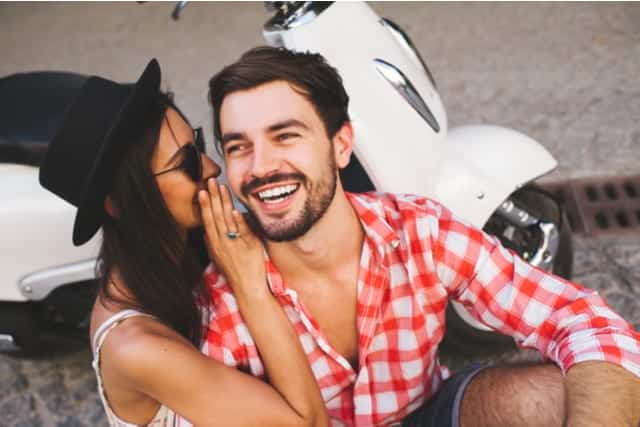 Smiles and giggles are great with Virgo man, but if you want to show him that you want more than what you already have with him, you have to kick it up a notch!
You're going to need to let your Virgo guy know that you're into him and that you'd like to be more than friends. This means springing into action, winking at him, staring at him in the eyes when you talk to him, and asking him more questions. 
The more in depth your gaze is with the Virgo man, the more he will feel your intensity and desire. I wouldn't do it for too long at a stretch though as it could overwhelm him. Be light but direct at the same time. 
2. Show Your Classy Side
I am not even kidding when I tell you that Virgo men love women who are all class. Even if you're wearing jeans and a t-shirt, you can still manage to come off as a classic type of woman.
He adores women like Lucille Ball, Audrey Hepburn, or Twiggy. Yes, that is a very different type of collection I've mentioned, but Virgo also likes women who are unique!
The more different they are to the mainstream, the more intriguing they are to him. Show him you can rock that pair of Wrangler jeans with Chuck Taylors. Your hair fixed and only a little makeup will turn him on! 
3. Play Games Together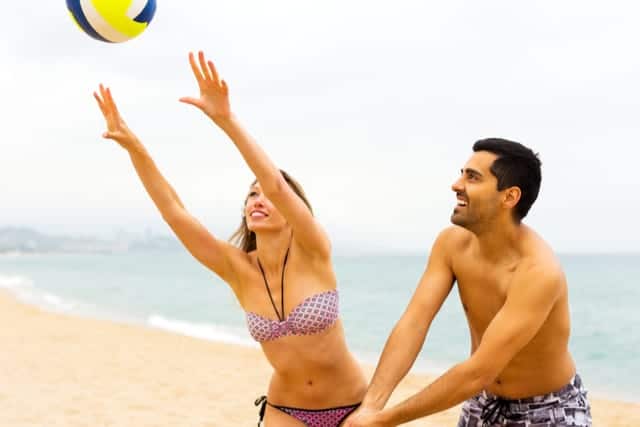 So, the Virgo man always wants to test a woman to find out how on his side she actually is. This is also true if he's trying to decide if he likes you enough to pursue your relationship any further.
Try to get into group events where you two can team up against each other against everyone else. It's you two against the world. See what I mean? He'll love it! 
It's an example how you are show the strength you two have together. It also lets him see that you like being on his side. This is actually something a Virgo man looks for in a partner. Find a game and a group stat! 
4. Do Not Panic When He Goes Quiet
This is a tough one for most women. It's hard to go from talking and spending fun time together to not hearing from this Virgo guy for a week. Why has he suddenly gone cold?
He hasn't really – he just needs to take a time out from time to time to remind himself he's still a "free" person. This is not to say he can't or won't commit. It's more to say that he likes having his personal time and space.
If he's been spending a whole lot of time with you or around you, he will need to pull back at some point and spend time alone or with other people. That doesn't mean he needs to go see other women either. Be patient and trust in him! 
5. Stop! In The Name Of Love!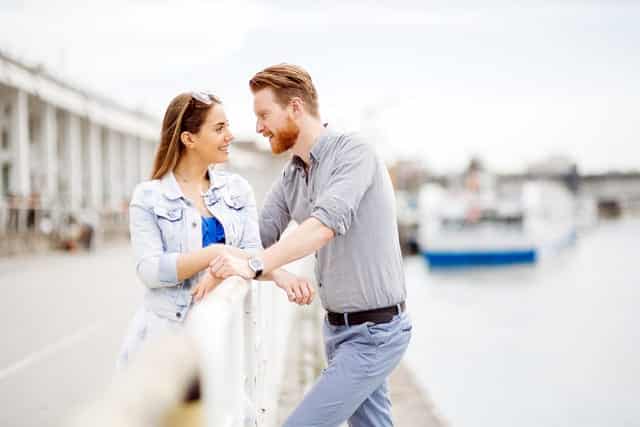 Now what is all of this about? I'm about to impart some really important information to you. That information is… communication is crucial to building a deeper bond.
You're not going to get anywhere by trying to guess what he's thinking or feeling. You could end up doing this game forever if you go at it that way. Suddenly he disappears because he's met someone who spoke up. 
Stop stressing yourself out right now and talk to him! If you want to be more then you've got to go for it. You've got to do all the methods I've mentioned so far, plus the ones I still have to share with you. Keep on reading!
6. Stay Busy, Girl
I mentioned to you already that Virgo loves to have some personal freedom from time to time. Do not think you should give him all of your time, no. You need to get out there and live your life.
Believe it or not, you can do this and still show him affection. He'll think your independence and zest for life is very sexy. If you're doing all the other work with him, consider this some icing for your Virgo man cake. 
Not sitting around pining for him and hoping he'll call is a good way to go. I tell you what; you need to keep your personal flow up. Take care of your needs and make sure you are happy even when you're not with him. 
7. Keep It Real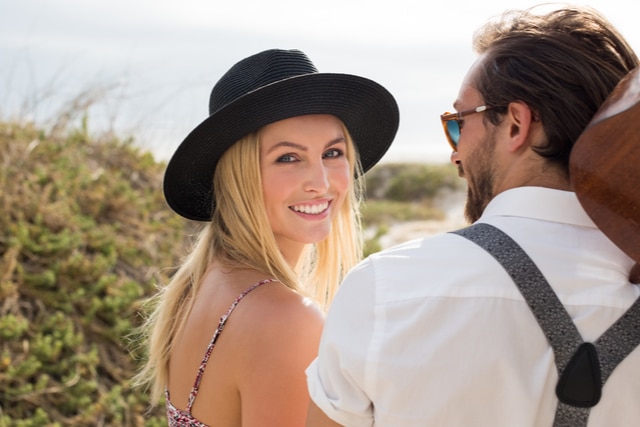 While you've been having a good time with the Virgo man, don't feel you need to change who you are to suit him. I did mention to keep busy but if you're the couch potato type then this may be problematic for you.
You can explain to him that you're a bit of a homebody but that still doesn't give you an excuse not to be busy. Grab some yarn and crochet, do some painting, or something else crafty. 
Keep the flow moving even if you're doing things from home. Many are due to the situation in the world. You can still blog, journal, or do something that helps you pass the time and create a wonderful piece of art or music.
These are the things he wants to see and know about you. He's a thinker and wants to know your mind. Let him see it by showing him the things you know how to do and enjoy. Heck, you can even invite him to help!
8. Ask Him To Help You Out
Yes, Virgo loves independence in a woman but he also wants to feel a little needed or well… useful. What can you do?
Ask him to help you with little things like running an errand or picking something up for you. You can ask him for help to do something on your car or in your home.
He wants to show you that he can absolutely be there for you. Let's remember though, you are trying to get a friend who you flirt with to want you for more. When you ask him for help with small things, you're showing him your heart.
I know that sounds completely bizarre but it's not, trust me on this. He will be happy to help you and then you can make him feel good by showing him your thankful heart.
He loves a woman that can appreciate his skills and talents. He doesn't mind giving you advice either. Virgo loves it when you ask him to help you solve a problem.
Read next: 7 Questions That Make a Virgo Man Fall in Love With You
9. Be Brutally Honest
Look, all of these ways I've provided you are great stepping stones if you're not ready to just snag him. If you'd like to bypass everything and get to the good stuff then you need to pay attention.
Let your Virgo know you want to be more than friends. Tell him that you've been getting to know him, you enjoy flirting, but you'd like to explore what could possibly happen with you two.
It takes the guesswork out for him and he will absolutely love that! He loves a bold woman who knows what she wants. He would rather a woman tell him that she likes him and wants to be more than for him to try to figure it out.
Honestly, the Virgo man already has a million and one things going on in his mind. He has fun flirting with you sure but after you leave his sight, is he still thinking about you? Maybe not if you're not fessing up to him. 
Speak up girl, and tell him what you want! What's the worst that can happen? He doesn't drag it out only to let you down later? How can that be wrong? 
So he says he's not into getting more serious, then you had fun and you know the truth so you don't have to try to figure anything out anymore. It's better for you to get it off your chest than to carry it around not knowing.
Tell your Virgo man that you want to get to know him better and spend more time with him, alone. He knows what this means and if he is into it, he will jump on board with you. 
I truly hope that this helps you nervous ladies to break loose and open up to the truth with your Virgo love interest. Be bold and brave! You can do this! 
If you feel like you need some private guidance on your relationship with a Virgo man, I've still got a few spots open for my 'VIP Consultation' service that you can book here to get instant clarity and guidance.
Did you win a Virgo man over by being friends first? How did you get it to progress? I'd love to hear your story! 
Share your story (or situation) with our community in the comment section below (don't worry, it's anonymous).
Wishing you all the luck of the Universe.
Your friend and Relationship Astrologer,
Anna Kovach
---
---