A Virgo man takes his time to get really intimate with a partner but once he decides to unleash his inner passions there is no holding him back. Clear communication is essential with these guys as they don't read between the lines.
Virgo men like to talk during sex and will be game for any new experiences as long as they can talk about any issues through thoroughly.
Emotions make them uncomfortable, so if you want him to run a mile, throw a messy tantrum.
Here is what a Virgo man likes in bed:
1. Talk and Communicate Some More
Virgo men need to form an intellectual attachment before they can feel a physical bond so get ready to talk in bed. This man likes to talk before, during and after sex, and not just about intimacy, he will talk about anything under the sun.
This may not sound like the sexiest topic of conversation but workaholic Virgo will respond very warmly if you engage with him about his work.
He identifies very strongly with his professional role in life, and if you a show an interest in what he does, he will feel appreciated and confident.
Talking is what a Virgo man likes in bed.
2. Emotional Maturity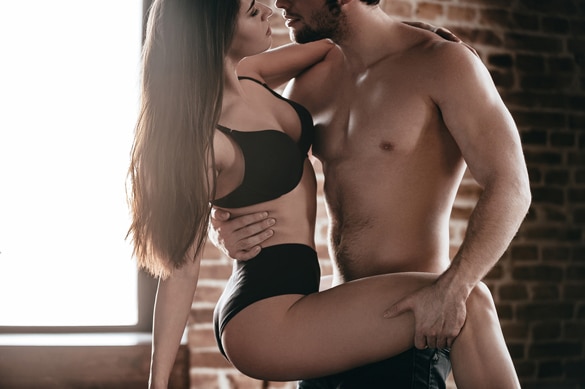 Virgo men are not friends with their emotions. When they feel the love they treat the feeling like an impostor and interrogate all the motivations and causes for feeling the way they do.
When they feel like they understand their feelings, they go along with them, but until then, don't ask him "What does this mean to you?" or "What do you want from me?" unless you really want to hear the answer.
Any messy emotional outbursts or attempts at manipulation will not work with this mean. Speak your truth sparely and truly, and keep a healthy level of detachment; it's what a Virgo likes in bed.
3. The Perfect Setting
Virgo is the perfectionist of the Zodiac and a Virgo man will bring out his inner beast if the setting is perfect for romance. For a Virgo, this means crisp clean white sheets and lovely smells.
He can be fastidious, and he will notice all the areas where you are not. Surprise him with a romantic setting – it's what a Virgo man likes in bed.
Foreplay is essential for a Virgo man and for him much of this is intellectual.
Talk is his thing, and a thoroughly gripping conversation about his work or one of his obsessions, is strange, the biggest turn on for him and what a Virgo man likes in bed.
4. Technique is Key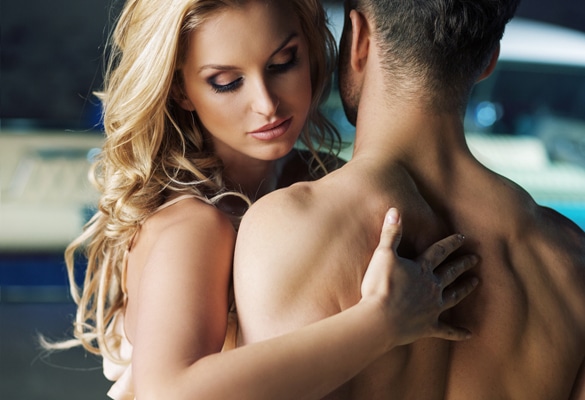 Getting them to the point where they express their sensuality is an intellectual challenge with a Virgo man but once he is there, it becomes all about performance and technique.
He will be watching you carefully to see what you like and what you seem not to enjoy so don't pretend, or be fake, as being frank could deliver you the lovemaking of your dreams.
Virgo men want their sex to be perfect and they will go to great lengths to satisfy their partners.
This is one man who won't be put off or insulted if you tell him clearly what you want, so give him lots of verbal feedback because it's what a Virgo man likes in bed.
5. Service His Needs
Virgo men live to be of service, and they are always charmed when someone returns what they see as a compliment to a lover. This man can go quite happily without sex, so just lying there naked won't make him amorous.
Remember that he engages primarily through his mind, so read him a poem, watch a science documentary with him and then talk him into the sensual part.
Once he sees sex as a service he provides to you, there will be no holding him back.
6. Being the Boss
Virgo men like to take charge, even though they are hugely adaptable and can compromise to make you happy, they can be a bit bossy and fussy. When they feel like things are not right they become remote, cold and detached.
Let him take the lead and show you what he has between the sheets, and that way he feels like he is understood, valued and appreciated.
7. Give Him Positive Feedback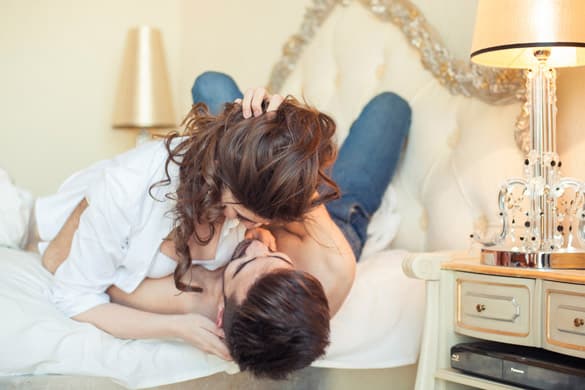 I mentioned talking before but giving him reassurance and feedback on his performance will only help your cause. After all, he's trying to please you as much as he can. That's what makes him happy.
When you tell him how much you love his technique; he'll feel useful and that he's doing his very best. It will also give him the incentive to find other ways to outdo his previous performance.
Trust me on this; he will do whatever you require to have the ultimate sensual experience with him. To please him, he has to feel as though he's pleasing you. He wants to look into your eyes and see you taking new heights of ecstasy.
That will turn him on more than anything else you can even possibly imagine. So let him pleasure you, let him look at your face and see how amazingly turned on you are; he'll respond with kicking up the heat. It's what a Virgo man likes in bed.
8. Let Him Fulfill you First
The Virgo man's desire is to please you first and foremost. Let him! Even if you're the type of lady that likes to give him pleasure, wait. He'll be far more fulfilled if he knows he did a good job first.
While you can take the lead to get things started; once he starts to head to your hot spots; let him keep going. You'll see that he will get far more satisfaction when he knows he's done his job.
After he gets you to where you want to be in that heavenly bliss; you can then proceed with returning the favor.
He will already be so riled up that when he does his grand finale; he will be in absolute ecstasy himself.
He feels his purpose is to make sure you have the best sexual experience of your life. So allow him to do this for you and for that, he'll have his best sexual experience as well. It's a win/win situation for you both It's what a Virgo man likes in bed.
9. Try new things together
Once you've established your amazing sex life with your Virgo man; he'll become very comfortable with you. When he is comfortable he will be up for trying new things in order to find new ways to fulfill you.
If you've got a fantasy you want to live out; tell him about it. If he is comfortable enough; he'll go ahead and try it. There is always a misunderstanding that the Virgo men are prudes. This isn't true!
They are picky about who they share their bodies with, however. He will be picky about who he wants to be with and who he is comfortable enough to do just about anything.
If you've got some ideas you'd like to try; share those with your Virgo man. He won't be as averse to some things that you may think he would be. If it truly pleases you; he's willing to give it a whirl.
10. Toys or Games
Not only can you try new positions or new places to have your adventures; you can also bring in some toys to play with together. He'll be receptive as long as he gets to watch you.
Instead of being jealous of a toy; he'll be excited to watch you melt in ecstasy. It will definitely turn him on and make him want you that much more. Playing sexy games will kick the heat up too.
There are such games as "dirty dice" in which they have things like "kiss, lick, blow" and then the other one says "lips, hands, privates" etc. So when you roll the dice; it will tell you what to do to your partner.
Toys and games will heighten the experience you have with your Virgo lover. It will bring you both the most rewarding sex you've ever had in your life. He will always be attentive and giving.
11. Be Opened Minded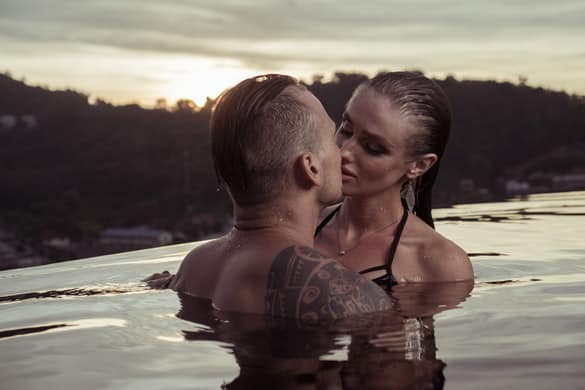 As I mentioned; Virgo men sometimes get a bad rep. They are seen as being uptight where sex is concerned. The thing is when he deeply cares for his partner; he's actually quite open and kinky.
Just as you may be willing to try new things, toys, games, etc; he also likely has some ideas or fantasies he'd like to fulfill. Find out what those are and see if you can help him out.
Don't be afraid to spice it up. In fact; this is what will help the two of you last longer as a couple. If the sex is far better together than you can imagine; the other facets of your relationship will be easier to work out.
He isn't a prude and will probably not do well with someone who is a bit of a prude. He requires a woman who will open up her inner kink and let it out with him.
Trust me when I tell you; he's already got some wildness. If you're wild, it's what a Virgo man likes in bed.
12. Expect the Unexpected
Never underestimate your Virgo lover. He will always have some surprise that will send you into a whirlwind of pleasure. It's a good idea to share with him ideas of things you'd like to try.
Allow him to do the same with you and then let the games begin. I don't mean mental games; I mean sexual games. Remember that playing with his mind will not win you favors.
Be open, honest, and let him take the lead as often as possible. You can mix it up by taking the lead yourself from time to time but let him be "the man". He'll have far much more sensuality that way.
He will also go above and beyond to make sure that you absolutely have the best sex of your whole existence. If you're ready for your Virgo man; open up and let it flow.
If you're ready to unleash your inner kinky side and have the most passionate experience of your life, enjoy it with your Virgo man. He's certainly the one to give it all to you, as a giver it's something a Virgo man likes in bed.
Conclusion
That's just some of what you can do to turn on a Virgo man in bed.
It's truly about understanding him and being able to speak his language. Knowing where he's coming from so that you can form that deep, emotional connection which makes sex so satisfying.
I've put together the COMPLETE guide to the Virgo man here.
It's called Virgo Man Secrets and it has helped thousands of women like you seduce and KEEP their special Virgo. Yes, you CAN boost your compatibility and connection. Let me show you how here.
Do you know what a Virgo man likes in bed?
Your friend and Astrologer,
Anna Kovach
---
---