Virgo men really are an interesting bunch. These highly analytical spirits know exactly what they want in life and have the perfect plan to execute it. This includes the type of woman he wants to be with.
He is usually drawn to intelligent types, a woman who has her life together and it doesn't hurt if she's witty, humorous yet laid back. One of the easiest ways to a Virgo man's heart is by establishing an intellectual connection with him.
This guy is very Mercurial, his mind is going at one hundred miles a second, thinking about all kinds of things and analyzing all kinds of situations. He really enjoys it when he is able to have a flowing rapport with his lady.
But what exactly should you say to him, and what does he enjoy hearing from a woman? Well, look no further than this article. I am about to reveal to you exactly what you need to say to a Virgo man to make him weak at the knees.
If you follow some of these examples, I can guarantee this will pique his interest and keep him coming back for more and more. So, what exactly are you waiting for?
5 Things A Virgo Man Loves To Hear From A Woman
1. "I Really Appreciate The Way You Helped Me…"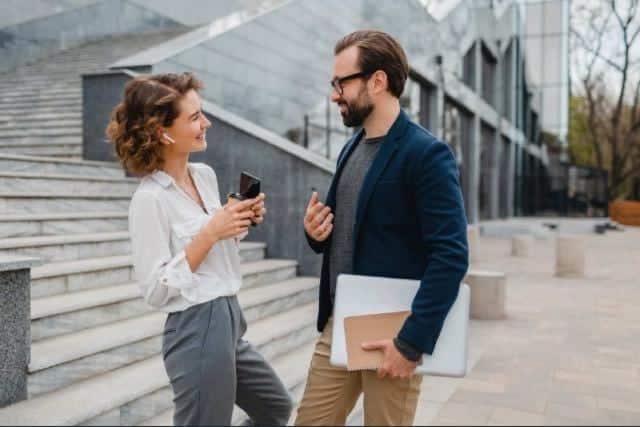 Did you know that the sign of Virgo absolutely loves to serve and be of service to others? They need to feel like they are of use and can somehow help others with whatever skills they have at their disposal.
It is really in their second nature to want to help others and this behavior comes to them totally effortlessly. Because they are so giving and willing to offer a helping hand it can often be neglected by their partners.
Not that a Virgo man needs a lot of attention, he is too down to earth for empty flattery, but he does want to be acknowledged for what he does. Just a simple thank you will go very far in his books.
This will want him to do more for you because he realizes that you recognize everything he does for you. He loves to support his loved ones, but it still feels really good when he knows he is appreciated.
He can get a little resentful if he feels like he gives and he gives without receiving anything in return. So, make a point of always thanking him and letting him know that you see everything he does for you!
2. "I Really Enjoyed That Book/DVD/Podcast You Gave/Sent Me…"
If you didn't know your Virgo man is a bit of an intellectual snob, then now you know. This man is completely up to date with the latest in the literary or film world. He really enjoys reading the latest novels or seeing a cool new foreign film.
When he is really into a woman, he will want to share his favorite leisurely pursuits with her. The opinion of the woman is really important to him, he wants to know what she is thinking and how she feels about whatever it is he shared with her.
If a Virgo man tells you to watch or read something, it probably means that he values your opinion quite highly, especially if you enjoy it as much as he did. But, don't think you just need to flatter him to get close to him.
Virgo men really value honesty and integrity, so if you didn't quite enjoy something as much you should tell him. He loves a healthy debate and will likely really appreciate discussing the opinions you have, so don't hold back.
Just make sure you don't make him feel less than or ridiculed just because you perhaps didn't like the same film. Virgo men are rather sensitive to criticism – even though they like being the critics. So, choose your words wisely.
The most important thing with this point is that you share that you actually did listen to his recommendation. He doesn't want his suggestions to fall on deaf ears and there is always a reason why he thinks you might enjoy or appreciate something.
3. "How Was Your Day At Work?"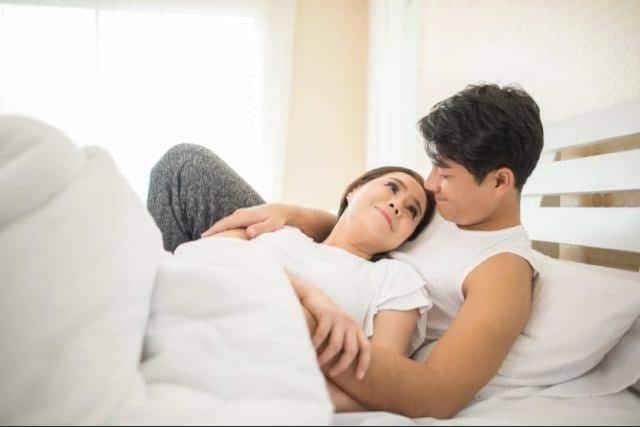 Virgo men are absolute perfectionists, and you can see this especially in their work. Virgo men are usually really passionate about their work. They love to keep busy and enjoy the feeling of knowing that they are the best of the best.
Their minds are often quite occupied with the comings and goings of what is going on at their jobs. For them talking about work isn't a chore, it is actually something that excites them. This is what they are passionate about in life.
I can guarantee there will always be something a Virgo man wants to talk about when it comes to their career. When he hears that you're interested to know what goes on in his daily life he is bound to feel rather excited.
Finally, someone who wants to hear about his cool new project! These Virgo men are dedicated to their careers, and it always feels good when someone takes an interest in this as well. He really enjoys sharing what is going on.
Make a point to often ask him how his day was at work. This will mean the world to him and it is a really easy technique to get him to open up to you. As you probably know, your Virgo man likes to play his cards close to his chest.
So, getting him to talk about the things he feels passionate about is really wonderful to build a solid connection with him.
4. "I Am So Proud Of You…"
A Virgo man's worst critic is no one but himself. He is so hard on himself and you will often find him ruminating, thinking he is not good enough for something. A Virgo man is often lacking in self-confidence.
Somehow, he always likes to compare himself to someone else, even if he is so obviously the most qualified for something. He's a perfectionist, remember? He is incredibly fearful of failing and will often talk himself down and not recognize his own accomplishments.
This can be quite heartbreaking to see, especially when you know how talented and hard-working he is. One of the best things you can say to a Virgo man is how proud you are of him. The more he hears it, the more likely he is to believe it.
It would be really good for your relationship to help him with his self-esteem by boosting his confidence. You should often tell him how good he is doing and that you believe in him. These are the words he needs to hear to get him through the day.
There is nothing quite as loving as a woman's encouragement. So, get your compliments in as often as you can, and you will soon start to notice the difference within him.
5. "Look At This Funny Joke…"
One aspect that is often overlooked when it comes to a Virgo man is his wonderful sense of humor. These guys know how to laugh and look at the world from a very interesting point of view. Their humor is often a little dry, and a little bit dark.
If you really want to impress a Virgo man then send him your best joke, be that in a form of a video or a meme. These guys really appreciate a good sense of humor and it is quite important for them that their lady shares this view.
If you can make a Virgo man laugh then you are halfway there already. This is one of the best ways to get him to open up and have him fall in love with you. So, if you have any funny jokes up your sleeve make sure to share them with your Virgo man.
Read next: 6 Ways To Nurture The Passion With A Virgo Man
In Conclusion
Virgo men are some of the easiest guys to talk to. They always have something interesting to say and really enjoy having a good conversation. Intelligence is really important to these guys, so if you have a good rapport with your Virgo man your chances are very good at keeping him.
Are you dating a Virgo man right now? What do the two of you enjoy talking about? Do you have any other tips and tricks I might be missing? Is there something you have said to him that really helped your connection?
Please let me know your thoughts by leaving a message in the comment section below. I am really looking forward to hearing your opinions. My readers mean the world to me!
Are you feeling a little lost when it comes to your love life? Did you know that Astrology is a really helpful tool in getting the relationship you have always wanted? Can I let you in on a secret?
I am now offering VIP consultations to some of my lucky readers. This is a wonderful way to understand your chart and how it influences your love life. What are you waiting for?
Wishing you all the love and happiness in the world.
Your friend and Relationship Astrologer,
Anna Kovach
---
---