2020 has gotten off to a wobbly (at best) start for most of us, that's for sure! And the question on everyone's lips is whether or not 2020 will still be a good year in the end, or if it'll continue to challenge us.
Everyone, to some degree or another, is going to have some challenges as the planets line up in difficult aspects throughout the rest of 2020. I'm here to help you pinpoint where these moments will happen for the Virgo man and how to navigate them. 
Will Virgo men be exempt from the drama? What can they expect to happen for them over 2020 when it comes to love, work, money and health? Astrology can be a wonderful tool to help them and those around them to get prepared! The Virgo man can expect, like everyone else, a year of sweeping change, but also great opportunity and growth—and in fact, this is one of the signs that can do quite well in 2020! 
Love Life and Marriage for Virgo Men in 2020
The love life of Virgo men in 2020 is set to be a real cracker! 2020 keeps up with an ongoing theme from 2019, and the reason for this is the continuation of Saturn—the planet of commitment, restrictions, lessons, and duty—traveling through the romance zone of Virgo men. 
And over this year, most of the other planets are also joining up with Saturn, including Jupiter and, for a short time, Mars. Pluto has been in this sector for many years, bringing all kinds of dramatic events in the Virgo man's love life. 
These are the kinds of topics that have been topmost of the Virgo man's list for the last while and for the rest of the year: 
Commitment: To commit, or not to commit? This is the question on the lips of many a Virgo! It's a time in which Virgo men have to step up to the plate and get serious, or cut their losses! 
Breakups: Some Virgo men may have been experiencing breakups over the course of the past few years or into this year—however, those breakups only happen if there's a commitment issue, whether from him or from their partner.
Dating: In 2020, many casual relationships or relationships that have been in the dating phase become serious and may lead to marriage in two or three years. If you've been hoping for a ring, maybe wait a little while longer, but trust that this relationship is going somewhere! 
Children: Many Virgo men have either had children or extra responsibility related to their children this year. Some Virgo men may be adopting in 2020, and some may experience fatherhood through a new relationship! Whichever way it goes, there does seem to be a lot of focus on the kiddies when it comes to his relationships.
Power dynamics: For some Virgo men, there's been a lot of extra focus on the power dynamics in a relationship. Who has the power, and who wants more of it? For some Virgo men, this will lead to power struggles and drama, and for some, it can lead to a stronger sense of being a team! 
Obsession: Pluto in Virgo's romance zone, coupled with both Saturn and Jupiter, indicates that for some Virgo men, there's been a theme around romantic obsession, jealousy, or even stalking. This may be through a current partner or an ex. 
As we can see, there has been a lot of emphasis on relationships for the Virgo men, but luckily, by the end of 2020, the pressure will ease a lot, and Virgo men can look forward to their love lives feeling a lot lighter and less intense. 
It's important to mention that Neptune has been going through the Virgo commitment zone for a long time, bringing many Virgo men the loves of their lives—or, for some, dissolving a relationship that is overly co-dependent. 
Either way, Virgo men do have to be on their toes, set stronger boundaries, and make sure that they are seeing what's really in front of them, rather than what they wish to see. They could be a touch idealistic when it comes to relationships at the moment! 
Career for Virgo Men 2020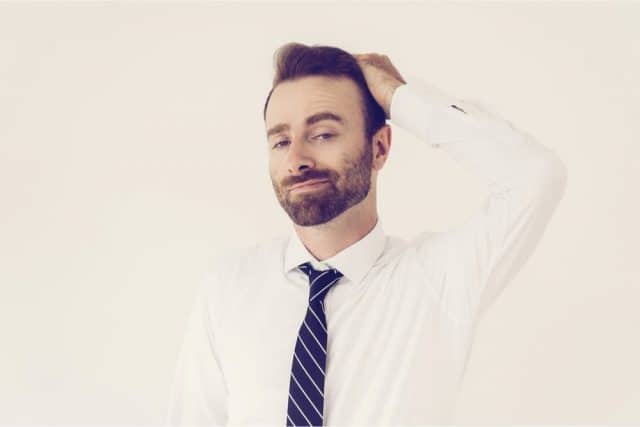 The trickiest time for career for Virgo men in 2020 is behind us—during the Venus retrograde period over from April to June. 
The planet of relationships, money, and harmony did her backward dance in Virgo men's career sector, which indicates that certain relationships in the workplace became more difficult to navigate and may impact his career in a way that could feel challenging. 
However, some Virgo men could take advantage of this planet's long stay in their career zones and leverage their relationship to get them ahead now that it's over. 
In this time, when career matters for many are slightly wobbly, it's going to be a good move for Virgo men to use their charm and apply their networking skills. As some say, it's not what you know, it's who you know.
Because Venus is retrograde in the sign of Gemini, Virgo men may enjoy a multitude of tasks of 2020. It's a great period for "multipotentiality," which essentially means that Virgo men need to employ a host of skills over 2020 to be successful—not just one! This shouldn't be a problem for Virgo men, because though they are grounded, they are also very flexible.
Finally, tricky or slow periods of work for the Virgo man may occur in July and again from October through November. This is a good time for Virgo men to stop and reflect and to check—and double-check—all deals and negotiations. 
Money for Virgo Men 2020
Money matters may have ground to a bit of a halt between April and June for most Virgo men, and this will have related directly to things slowing down at work. 
Virgo men will have to employ their genius minds and excellent financial management skills to negotiate the time following this period before they can get back onto their feet. 
If they're coupled up or in a business partnership, or have debt, things will be particularly sticky in August until the end of the year, and some Virgo men may be experiencing conflict here. It's not forever, though, and it may be a good idea for the Virgo man to be assertive (without being aggressive) and direct their energy in a focused, determined way. 
The Virgo man may have to delay on certain payments, but after December 2020, he should be back on track! Virgo men are prudent, and they usually have savings–and this gets them through tough times.
Family for Virgo Men in 2020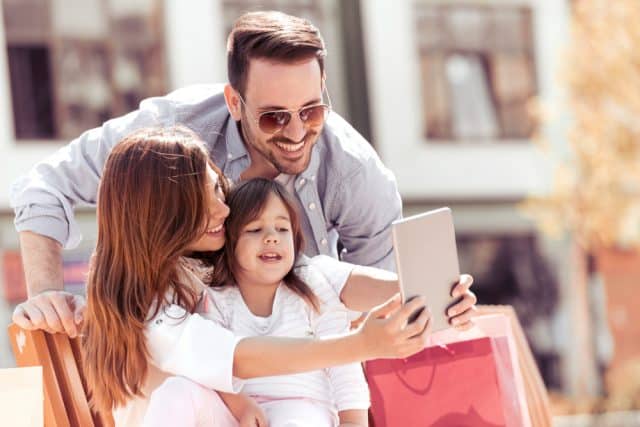 Virgo men had a fantastic year in 2019 for family and home. Well, this year may ask Virgo men to structure a little better. 
For example, if a great relocation opportunity came up, this year may ask that Virgo men look at how it can be executed in a responsible, disciplined way. 
Children, as we already mentioned, are a hot topic for 2020. Some Virgo men may have niggling issues come up with regard to their relationships with their mothers, and it's important that they exercise good communication.  
For some Virgo men, travel plans are held up, which could affect things back home, which is stressful. It's important to be patient with him and realize that events may be completely out of his control. 
Health for Virgo Men in 2020
Health is one of the most important issues and topics for the Virgo man. After all, Virgo is the health sign, which means that these men, more than most, tend to either be health nuts or have such terrible habits that they're constantly going through a health drama (especially with their digestion!). 
Virgo men have to learn to stop worrying and analyzing every little thing and stop trying to fix all the problems in the world—because it puts stress on their bodies. 
This year is particularly important when it comes to the health of the Virgo man, as Saturn, planet of limitations, restrictions, lessons, and responsibility enters his health zone. For him, this can mean increased issues and a period of having to take real control of his health—before it takes control of him.
Virgo men will have to take a good look at their lifestyles and make changes. 
One of the themes that a Virgo man will be dealing with is work/relaxation balance. Many Virgos work in healthcare or finance—and both are areas that are being affected enormously by current global events. 
Some Virgo men may take on all the work and get themselves into a position where they are overloaded with responsibilities and burdens. If this is the case, they can face stress-related health issues. 
On the whole, though, if he works wisely and delegates, changes certain habits, and takes responsibility for his health, the Virgo man can use this time to improve his life. 
Particular times to watch his health will be July as well as October and November. If he needs surgery, it's best to postpone it until the new year if at all possible.  
Read next: Top 5 Virgo Man Positive Traits – What Are His Strenghts?
Final Thoughts
For Virgo men, 2020 can bring a lot of personal growth, especially when it comes to raising children—though things may feel quite pressured in this area, the Virgo man is starting to really come to terms with what family means and will have matured enormously by the end of the year. 
Responsibilities may have gotten very serious and will carry on doing so until the end of 2020. 
Commitment—or lack of it—is a big topic in 2020, and Virgo men will really have to step up to the plate and learn to manage power dynamics in a healthy relationship. 
Meanwhile, single Virgos may meet the love of their life! But they do have to keep their ears and eyes open to make sure that they are seeing their sweetheart in the most authentic way. 
Many Virgo men will undergo a complete lifestyle change, cutting out bad habits like smoking, drinking, or sugar addictions—but they may face challenges first that inspire these changes.
This is a great year for Virgo to set some boundaries in place and incorporate rest time to achieve a work/life balance. 
And finally, a few Virgo men will go back to school to study, probably online, which can help their skills in the long run. 
Are you wondering how compatible you are with your Virgo man? Try my fun compatibility quiz here!
How has 2020 been so far for you and the Virgo man in your life? I'd love to hear from you in the comments!
Your friend and relationship astrologer,
Anna Kovach
---
---