Today we'll talk about gifts for your Virgo man. Are you dating a Virgo man and not sure what types of things he would like to have?
Here are some of the best possible gifts you can give your Virgo guy that will please him greatly:
1. Practical or Useful Items
Many Virgo men are "men of action". They will want gifts that they can use in whatever hobby they are into. If he's into outdoorsy stuff get him a tool he can use in the wild.
This would be something like camping gear, new backpack, machete, or other survivalist types of tools. He'll love it! If you aren't sure what he has or doesn't have then perhaps get gifts for your Virgo man such as a certificate from a sports/outdoor store.
Getting him one of those would allow him to go pick out something he doesn't already have and can use. He'll truly look like a kid in a candy store. The process of allowing him to choose will be exciting.
Of course, if you know what he does have and what he's been talking about getting. By all means, go ahead and get him that. He loves to receive gifts that he can make use of.
2. Planned Trip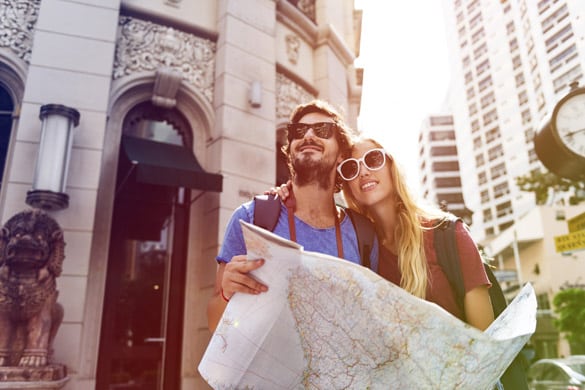 Again, many Virgo men love the outdoors. If you plan a trip ahead of time, reserve that camping spot, get everything together and pack the car down or get the plane tickets taken care of; he'll be truly impressed.
It's very likely he's already mentioned to you where he'd like to go or where he'd like to take you. So go ahead and be creative in your approach of how to sneak him off to a weekend getaway.
Even if you just plan it all out on paper and then present it to him, he'll be really shocked that you took all that time to think of the details in picking an exciting place for you two to spend time together.
If not with you, you could always pay for a trip for him and his best friend or family member to go with him for "guy" time. This is one of those gifts for your Virgo man that he'll appreciate.
3. Technology Type Gifts
Many Virgo men love technology. He'll appreciate anything such as a laptop, tablet, gaming console, or something that allows him to plug in and play. If he likes to read perhaps a Kindle or other Reader type of tablet would be good.
If he's more of a gaming person. One of the gifts for your Virgo man could be an Xbox or PlayStation. He'll love either. Of course, if he has one of these already then perhaps figuring out what games he likes and doesn't have yet would be a good plan.
There are also accessories that typically can be bought to add on to the gaming consoles. You can see which items he has and maybe what items he'd like to have and get some of those.
If he's an outdoorsman there are items like GPS Units or Sonar for fishermen. Whatever it is he is into you can easily get him something that is technology related.
4. Tools or Repair Necessities
Virgo men are MEN above all else. They like to fix things and have their "hands on". That will mean that he will appreciate household tools or vehicle tools. He may already have some tools but you can add to it.
A man can never have enough tools. Maybe he needs a new or bigger toolbox. There are also tool belts and/or bags. Figure out what he doesn't have or could use and go from there.
If he's a car guy, you can get him some accessories for his car. This can be anything simple from cleaning supplies, car cover, key chains, or anything else that will add to his pleasure in spending time with his car.
Sometimes it's hard to figure out what he doesn't have if you don't know anything about tools. Therefore once again, I suggest one of the gifts for your Virgo man to be a gift certificate to a place where he can buy his own tools from.
5. Clothing Items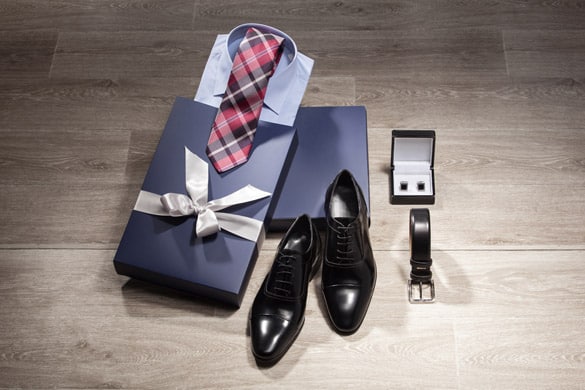 Many men do not want to allow their woman to pick out their clothes. However, some men don't seem to mind. Virgo is assuredly picky so I would not advise picking out clothes for him unless you know his size and taste.
If you do know his size and taste then, by all means, some nice new duds will be very pleasing to him. Pick up on his style and get him some fresh, new clothes that he can add to his wardrobe.
It may help him to replace some clothing items he's already got but has seen their day. If you aren't sure what he'd like, the gift card or certificate is always still an option for you.
Something else to consider is dressing yourself up to take him out will do the trick as well. Perhaps some new bedroom attire to wear for him will be a turn on and a bit hit as a gift to him.
All in all,  it's not too complicated to buy for Virgo men. If you really get to know him you'll get to know what he likes and doesn't like. You should be able to tell what his very favorite things are fairly quickly.
Conclusion
Virgo men love to talk a lot which means it's not at all hard to know what he wants. He's a practical, down to earth type of guy who will appreciate pragmatic gifts. Whatever he can use; he'll love!
Your thoughtful heart will make him feel as though he's a King. No doubt he will reward you by making sure you understand how much he cares for you. He observes and retains details about you.
When it comes to giving you gifts no one can match his ability to please his woman. Click here to find out more about what the Virgo man wants.
I am hoping this helps give you a really good idea of what types of gifts you can please your Virgo man with.
What are your gifts for your Virgo man?
Share your story (or situation) with our community in the comment section below (don't worry, it's anonymous).
Wishing you all the luck of the universe
Your friend and Relationship Astrologer,
Anna Kovach
---
---