Many women write to me and ask: are Virgo men difficult? They are uncertain whether or not a Virgo man they've gotten themselves involved with really like them or are playing with them.
At times the Virgo man can be a bit difficult to read,  until you get to really KNOW them.
The Nature of the Virgo Man
So, if you've been wondering: are Virgo men difficult? The answer is: the Virgo man is actually quite simple when you think about it. While he can be critical of himself and of his partner; his intent is only that to improve what he perceives as a weakness.
To a sensitive person, this can be perceived as cold, calculated or flat out mean. He doesn't mean to be this way. He's just trying to be honest with you and it's up to you whether or not you can handle his version of the truth.
Aside from this; he wants a very simple and stable life. He wants a partner who understands him, has similar qualities, can help him to be a bit more outgoing, someone who will be truthful with him and will basically be his soul mate.
He wants a relationship that will last a lifetime. Once he truly loves someone he loves them with all he's got which makes him vulnerable to possible heartbreak. He goes out of his way more than other signs to avoid that pain.
This also makes him seem cold or "unreachable". He'll play the get hot and cold game until he feels comfortable. Hot as in he tells you he likes you and wants to spend time with you.
Next thing you know he's off doing his own thing and you don't hear from him for a while or maybe he doesn't respond to your text message.
He's re-affirming he is self-sufficient and he's being careful with his heart to make sure you don't break it. Once you understand this; you'll be able to truly know why he does what he does.
Hard To Pin Down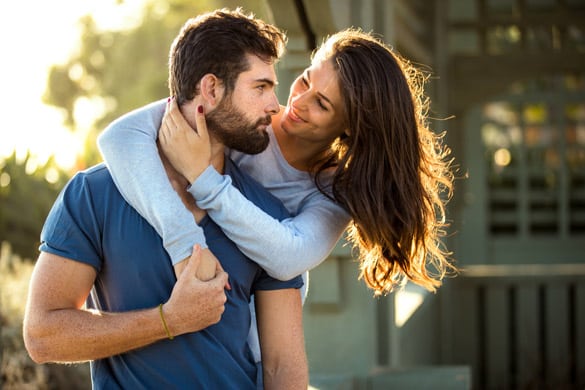 Many women claim or ask themselves: are Virgo men difficult? Because he is a difficult one to snag up. The truth is they're really particular with what they are looking for. If he's being "off" or somewhat "cold" to you; he may just not be that into you.
He isn't super affectionate when he's getting to know someone. There is a rare occasion though that he'll immediately open up and go with the flow. If he does it's because he's very intuitive and simply KNOWS this person is the one.
He's always looking for his soul mate. If he feels in some way that the person he is dating or seeing isn't living up to that; he'll pull back. He can on occasion pull back from fear also.
If he gets too close to someone and it becomes scary good; he'll be terrified it could fail. However; the pulling back is typically very temporary and he'll come back ready to fully commit.
He's slow to make a choice because he always wants to make sure he's doing the right thing, choosing the right person, and doing what feels good.
A Misunderstood Sign
Some call the Virgo man the prude of the Zodiac. That actually is really not true at all. He just isn't one to want to dive into bed without getting to know someone or establishing a relationship.
He isn't the type to do one night stands or "friends with benefits". If he does agree to something like that it likely will not last as she will not be the one he will want to live out his life with. He'll see her as a temporary solution.
The Virgo man isn't as cold as some make him seem. He's every bit as upfront and honest as any Sagittarius. He's just honest with himself in what he's looking for. He will not settle for less.
This sensual man is very finicky but it's for a purpose. It's not because he wants to be perceived as a cold-hearted jerk. He's actually very warm, tender, funny, sensual, passionate, and loyal when he's in love.
If he's not heading in that direction with you he may just not be that interested or doesn't see himself having a future with you. It's not because he's horrible or that you are. It just means he's being honest with what he feels.
Honesty does not mean cold and calculated. It means that sometimes the truth isn't what someone wants to hear. Sadly he gets a very bad reputation for being honest. And it might be why women ask me: are Virgo men difficult?
When he criticizes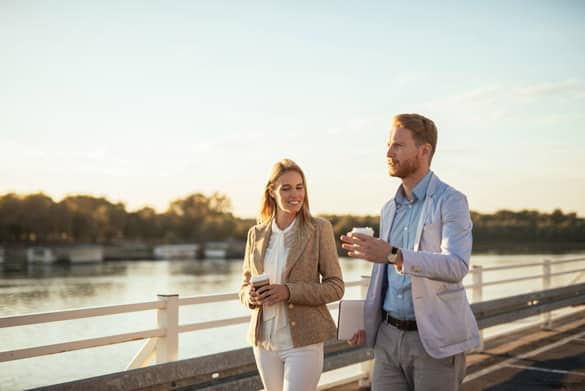 If he does get this way with you it's because he cares and it has nothing to do with this question: are Virgo men difficult? It may not seem like it and to some, it seems like he's picking on them. He always sees ways to improve life, improve oneself and help others improve themselves.
Caring about you includes giving you advice on how you can improve something. It's not because he doesn't like you or thinks you're problematic. He's simply trying to improve your life.
Honestly, if he doesn't like you or doesn't want to be with you he'll make it very evident and is likely to actually tell you that it's not working and walk away. He doesn't like wasting his time and energy.
When he takes time out for himself; he isn't doing it because he isn't into you. It's because he's either too close to you or just needs to breathe for a minute. Don't panic! Let him have his time and space he'll reward you for it.
When all Else Fails
If after this you still feel as though he's torturing you; perhaps you should just flat out ask him what is on his mind regarding the two of you. He will be honest with you.
He may not offer the information up front because he's still processing everything and figuring out what direction he wants to go in. If you ask him though; he'll tell you what's going on. You may or may not like the answer.
Either way, you'll know for sure what is going on in his head. Click here for more information on what you can learn about his behaviors.
I hope this helps clear up some misunderstandings that some websites put out there about the Virgo man.
What do you think? Are Virgo men difficult?
Share your story (or situation) with our community in the comment section below (don't worry, it's anonymous).
Wishing you all the luck of the universe
Your friend and Relationship Astrologer,
Anna Kovach
---
---