No sign will make you feel taken care of like a Virgo. He is amazing at being of service to his partner and this can have you feeling like you're a princess. It's an addicting feeling! 
What happens if their natural traits go too far, though? What does a toxic relationship with a Virgo look like? And how can you approach their toxic traits? 
As a Relationship Astrologer, I can tell you that you are in the right spot to get some advice just for this situation! Read on to find the signs and to learn how to react to them, so the two of you can make this relationship your best relationship. 
5 Signs That You Are In A Toxic Relationship With A Virgo Man – And What To Do About It
1. Putting Out Your Flame
Virgo men are ruled by the whip-smart Mercury, small but mighty planet that keeps our noodles working like a fine-tuned machine. Virgos are much like that in their personalities. They have an active mind, but they don't have a lick of romanticism or appreciation for hopes and dreams that seem out of reach. 
If you're the type of woman who is dreamy and less logical, like a Pisces (one of Virgos perfect matches, actually) then being with a Virgo can feel like a total wet blanket over all of your hopes. Desire world peace? "It'll never happen, people have always been violent" Want to get rich? "What a joke, you call in all the time!"
This toxic trait definitely doesn't feel toxic to the Virgo, who is not usually aware of the effect. They believe they're giving great advice that gives a dose of realism. The best thing to do is explain why you need the Virgos support even if your goal seems out of reach to them. 
After all, if it isn't going to work then it won't work whether the Virgo tells you that or not. Let them know you need the feeling of hope intact and the Virgo offering you support instead of "truth bombs" will keep you feeling strong, powerful, and capable.
2. Feeling Like You're Never Good Enough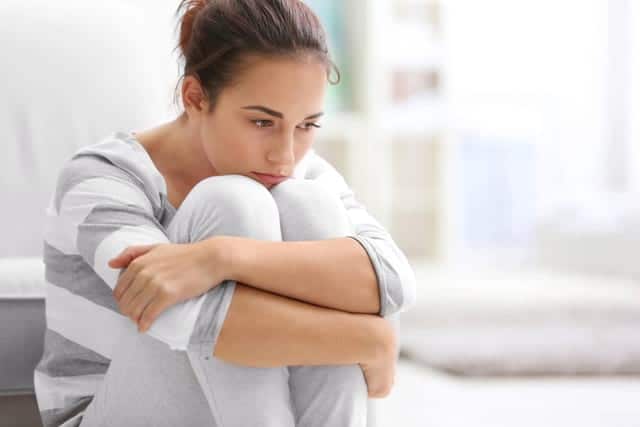 More than any other trait on this list, this is the most common in relationships with Virgos. This is because their ruler Mercury is great at picking up on the flaws in a machine to get everything moving smoothly and efficiently. As a result, they are very good at finding what's wrong so that perfection can be achieved. 
What the Virgos forget is that human beings aren't meant to be perfect and there will always been areas that every human is "failing" in. Pointing out everything keeping their partner from perfection is going to simply make their partner feel bad while disempowering them to make change in the first place! 
If your Virgo partner nitpicks you, and this has you feeling like a failure, then it's time to bring this to their attention. The Virgo isn't evil, and they don't want to make you feel bad. They really want to improve everything around them. So, if you explain to them the ways they can be most helpful to you that don't make you feel bad then they will likely be on board. 
3. Lack Of Appreciation For You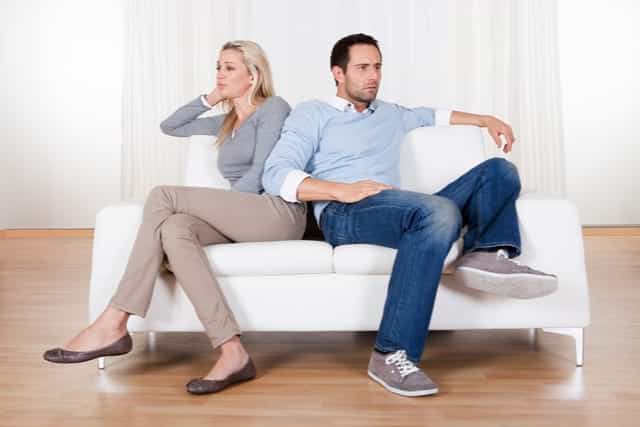 Virgo men have a hard time feeling grateful for anything because in their mind, they have nothing to be grateful for until everything is absolutely perfect. The catch is, nothing will ever be perfect – so they find themselves having a hard time appreciating the people around them. 
A Virgo will be far more likely to offer a "I see that you're doing x thing again" rather than "wow, I saw how hard you tried not to do x thing again, you're really making progress." This can leave you feeling like all of your efforts just don't matter at the end of the day, even if you're trying very hard. 
I would counter any Virgo critique with the ways that you're improving. The Virgo doesn't naturally see this as easily as what still needs improved upon. When you bring attention to the ways that you have improved or the ways you are totally rocking it out, then it forces the Virgo to rethink their approach to your progress. 
With enough time of you appreciating all of your own progress, the Virgo will be faced with no choice but to also see what a Rockstar you've become. 
4. You Feel Babysat
A Virgo is very much of the mindset that if someone else can't do it then they'll just do it themselves. Since they know that they'll do any action up to their very high standards, they just trust themselves to do it more than others, likely including you. 
If the Virgo is like this, then you may find yourself not doing a lot of work because the Virgo will do a lot of it. If this is because they're the kind of Virgo that shows love through service (there are many of them!) then enjoy your time off and your vacation courtesy of the Virgo! 
However, Virgos also might just be afraid that you'll screw something up so they just go ahead and do the action themselves! This can leave you feeling incapable and incompetent. You can feel disempowered to take action because the Virgo is so good at taking it for you.
If you're a strong-willed woman, then it's okay to tell the Virgo man to take a step back. Just because something isn't done to his standards doesn't mean the world will spontaneously combust, and he'll learn that eventually. 
Read next: 8 Pros and Cons of Dating a Divorced Virgo Man
5. They Use Their Helpfulness Against You
A Virgo is naturally helpful for more than one reason. They love to be of service to others, and as we've discussed, they often feel like they're going to do the job better than anyone else, including you. 
This can be a problem when they begin to talk about how they do everything and you do nothing while ignoring the fact that they often had a huge hand to play in the setup as it is! 
They could also use their helpfulness as a way to get you to depend on them. They love the feeling of being depended upon and in a way, they can take your agency away by building up your dependence on them. Don't let it happen! Make sure you're doing what you need to be doing so that you keep your power. This also tells the Virgo that they can focus on their own issues instead of yours. 
Have you dated a Virgo man? Did they have any toxic traits like these that drive you up a wall? Let us know down below in the comments! 
If you want to know if Virgo is even your one true match, take my quiz here and find out if your search is over or just beginning! 
And if you feel like you need some private guidance on your relationship, I've still got a few spots open for my 'VIP Consultation' service that you can book here to get instant clarity and guidance. You can book your private consultation here.
Wishing you all the luck in the universe, 
Anna Kovach
---
---