How to tell a Virgo man is done with you? Have you had a falling out with your Virgo guy and now he's being ice cold? Has he left you feeling as though he's over you and has moved on?
Here are some key points for you to consider that may help you figure out whether he's done or just needs healing:
He Isn't Calling or Texting
You can tell a Virgo man is done with you when he goes painfully silent. Just as a Virgo man becomes incredibly attentive when he's in love; he'll do just the opposite when he feels hurt, betrayed, or isn't in love anymore.
He will pull back and stop contacting you.
If you've tried to reach out to him and he still isn't responding he may be done with you. He will ignore you in every way possible. When he's upset he may ignore just for a short time.
When he's done he ignores completely as he's basically decided to wash his hands of you. It all depends on what occurred before he stopped talking to you as to whether there is any chance or not.
If you live with him he'll avoid eye contact with you and will speak minimally if, at all. He may find excuses to leave the house or be somewhere other than home with you.
Naturally, if you see him packing his things; he's done. If you come home and all his stuff is gone, he's done. These will be more of the obvious signs you can come across.
He Criticizes You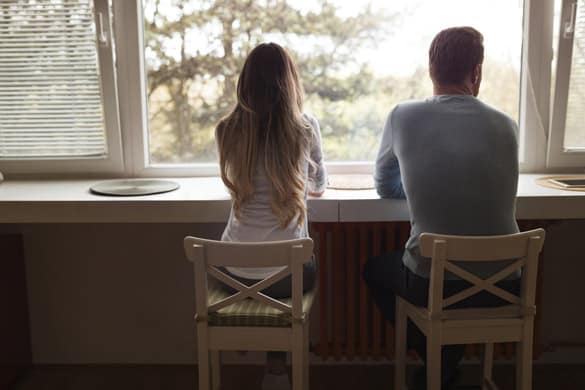 He tends to be critical when he's in love because he cares. However, his tone will change and become more like an attack to you when a Virgo man is done with you. His voice will sound different.
Suddenly he will nitpick on things that he finds wrong with you just because he doesn't like it and wants to exacerbate the situation as much as possible. He wants to hurt you or make you mad.
So whereas his critical nature used to be that of trying to help you and make things better between, when he's done, he will do it in a really nasty way that will hurt you on purpose.
Virgo men can sometimes be indecisive and not want to initiate breakup even though he isn't in it with his heart anymore. This causes him to try to be crappy toward you so that you'll take the initiative.
He will basically try to upset you enough that you'll draw the line and tell him that YOU are done and want to break it off.
Analyzing Everything
When things are good the Virgo man will be happy to bask in the togetherness you have. He'll point out all the things you have in common. When he becomes unhappy or is ready to call it quits, again, he goes opposite.
He becomes this angry tyrant that cannot help himself, and it may mean the Virgo man is done with you. He will point out the flaws in the relationship and the differences in an effort to make them seem worse than the things you have in common.
If you notice that he's suddenly started pointing out all the things that are wrong with your relationship; this could mean that he's already on the way out with you. It may be a good idea to ask him why he's saying these things.
Pointing out the inadequacies in what you two have between you is basically saying to you that he isn't happy.  If he isn't happy then this means that either you need counseling or he wants out.
He Speaks His Mind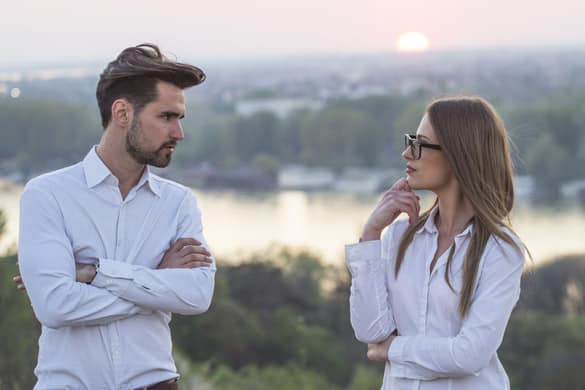 Virgo men tend to be very blunt when they speak. As such he could very well just tell you that he is done. When a Virgo man is done with you he means it. There is no second guessing or thinking he meant something else.
A Virgo man says what he means and means what he says. Telling you it's over is a sure fire way of him letting you know. If he hasn't said it but is displaying the other signs here it may be time to ask him.
He will likely be honest with you if you ask him if he wants to end things. The hard part will be for you to work up the nerve to ask him. It's better to go ahead and pull that band-aid off and get it over with.
The longer you wait the worse his behavior will become. If not, he'll just completely cut you off and you'll never know what happened or why. It's better to just talk to him.
When a Virgo man wants out; you may want to let him go. If you try to keep him or pressure him to stay with you; he'll only be resentful. That doesn't mean that you cannot get another chance later.
Give Him Some Space
It really depends on what happened or why he isn't in love with you anymore. If it was something that you accidentally said or did you can probably still work it out but you'll have to give him some time.
Allowing him to go when he wants to go will let him leave with peace of mind. He can then try to work out what happened and what he can do going forward. If he still loves you he may return.
Again, Virgo men are not one to be forced to do anything. So if you find that things are amiss with your Virgo man, you'll need to give him some of your best efforts of patience.
Unless he tells you that he is absolutely done with you; there is always still a chance. It may take a while but it's there. If he did say he's done; he is likely telling you exactly how it is.
Watch for the signs and try your best to always provide peace and happiness with your Virgo man. Maybe this whole thing can be avoided. When he loves, he loves very deeply and takes his commitment seriously.
I hope this helps you understand what you're dealing with better. Good luck ladies!
How do you know a Virgo man is done with you?
Share your story (or situation) with our community in the comment section below (don't worry, it's anonymous).
Wishing you all the luck of the universe
Your friend and Relationship Astrologer,
Anna Kovach
---
---