Today we'll talk about why Virgo men pull away. So you've gotten yourself involved with a gorgeous Virgo guy. He tells you how much he likes you or even sees a future with you but then suddenly goes cold and you cannot figure out what happened.
Here are some reasons why Virgo men pull away after coming on so strongly:
1. He Isn't Totally Sure About You
Virgo men can be dreamers much like Pisces men and Scorpio men. That means that they often times start planning their future far ahead of time. As things start to change he changes his dreams.
He sometimes can do the same with his relationships. He can come on very strong; say he wants a future, say all the things he wants to do in life with you and makes it seem as though you're the one.
Suddenly he starts to see something in you that he isn't sure is going to meld well with him over the years and makes him pull back to think things over again. It's not that there is something wrong with you.
It's just that he isn't sure if it's something he can live with. Remember that Virgo men can be rather choosy and though they can take a long time to build a relationship; they generally know what they want.
If at any point he feels that something about you isn't what he wants it might be a reason why Virgo men will pull away or end it. Give him some time; he'll let you know what the case may be.
2. He Isn't Sure About Himself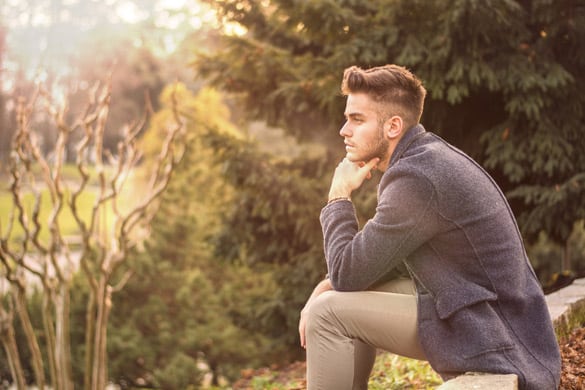 This would mean that the Virgo man isn't confident enough to believe that the relationship is strong enough to get past his shortcomings. He isn't just picky about his mate but picky about himself as well.
If he isn't sure about himself, where his life is going, or what he wants to do, he may veer off the path he started with you. This is why he takes a while to build a relationship.
It's one of those things he has to be sure of. Again though; the dreamer side of him comes out and makes everything seem perfect and wonderful for the future. Then he realizes he jumped to fast and shuffles backward.
This is indeed one of his flaws and why Virgo men pull away. He can tend to promise too much and not really knowing if he can deliver. When he thinks about it he becomes insecure and thus is why he becomes icy toward you.
This may pass if he realizes that nothing he thinks about himself will deter you and how you feel about him.
3. Isn't Ready for Responsibility or Commitment
It's really that simple. Virgo men love to flirt and they love to dream about the future they could have. It's fun for them to imagine what their lives may be like with a woman like you.
However, if he realizes that he is getting into something he's not fully ready to invest in he will likely get cold feet and turn around. That doesn't mean it will stay that way but until he's truly ready, he isn't likely to change his mind.
Virgo men will tell you if they aren't ready for this type of commitment. If he doesn't he'll certainly show you in his actions which will include not returning your calls or texts.
He never means to lead anyone on but sometimes he gets away with himself with his own excitement until reality sets in and he figures out that what he dreamed isn't reality. It freaks him out and he gets out.
4. General Fears
Virgo men tend to carry quite a bit of baggage and when they don't know how to deal, it is why Virgo men pull away. They feel things so deeply that it's hard for them to really move on. If he loved someone really hard before you and she ended it he'll probably have trust issues.
There is a variety of issues he may have encountered in his last long term relationship that he'll now carry over and have problems understanding. He may think that you will do the same to him and that scares him.
Even though he on some level realizes that you are not his ex he will still at least think it for a while until you've proven otherwise. You'll have your work cut out for you if you do work at it with him.
However, if you stick it out and prove how much you're there for him and that you'll be good to him; he'll eventually let his guard down and let you in. Then you're in for a delightful treat.
You will be his gold, his prize, his end goal. There is nothing wrong with that at all if you can put up with his accusatory tones and nitpicking from time to time.
5. He's Got a Lot on His Mind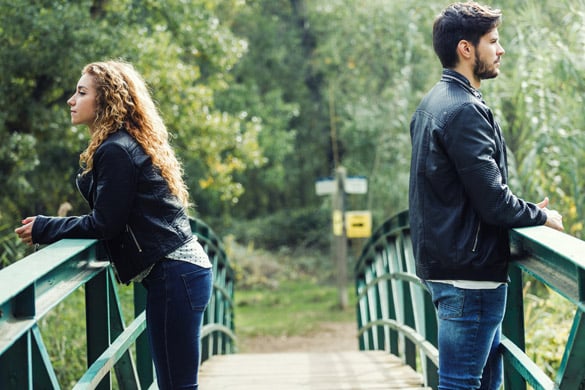 This is the simplest answer to him suddenly not texting or calling as much. Virgo men like to keep themselves busy and naturally when he is; he won't be able to communicate as much.
Try not to let it get to you. If you know he's going to be working overtime or that he's got a full day planned with friends; don't give him a hard time. Know that he'll get back to you when he can.
It doesn't mean that he isn't into you or has had second thoughts. It must mean that he literally does not have time to tune in and give you all the attention you may want at that moment.
When you do have his attention again he'll give of himself fully to you and you'll be rewarded for letting him have a good time or for taking care of business without you fussing.
It doesn't have to all be about fears or cold feet. Sometimes it's just the case where he hasn't had time to get back to you and certainly isn't ignoring you. Click here to find out more about this sultry Virgo man.
I know that sometimes it's hard to read a Virgo man but once you get to know him; you'll love him. I certainly loved my Virgo guy.
Do you know why Virgo men pull away?
Share your story (or situation) with our community in the comment section below (don't worry, it's anonymous).
Wishing you all the luck of the universe
Your friend and Relationship Astrologer,
Anna Kovach
---
---