Have you found a Virgo man completely irresistible and wondering what you can do to get near him? Will he make the first move? Will you need to make the first move? Who takes the lead with the Virgo guy?
Across the room, the First Move
Virgo men can be reluctant to go out of their way and make the first move. It's not because he doesn't want to. It's that he doesn't want to waste any time on someone who may not want him.
This means that if you're interested in him; you'll need to actually find a way to let him know you're into him. Flirt with him, talk to him, gently touch him on the arm or shoulder.
Figure out a clever and witty way to reach out to him so that he definitively knows that you are genuinely interested. At first; he may question your motives. After he starts talking to you; he'll figure out if you're for real or have false intention.
While not all Virgo men subscribe to the same tactics; most of them will want you to let them know that it's alright for him to come onto you. Once you let him know you like him; he'll take it from there.
If you haven't yet met him but have been watching him; find a reason to get nearby him and make some conversation. Once comfortable; you can touch his hand, laugh at his jokes, and give him your "come hither" eyes.
The Next Move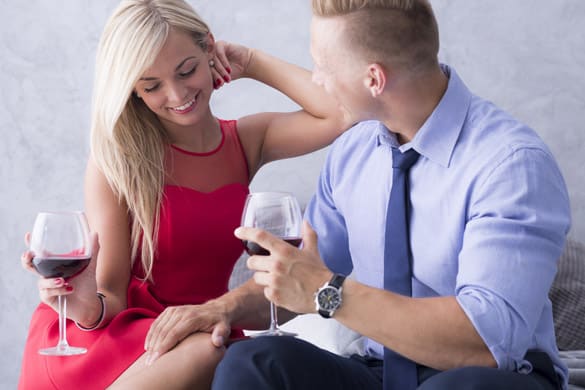 Once you have initiated the process by letting him know that you have interest in getting to know him. He should take it from there and begin calling you, asking you out for coffee, or even out for lunch.
He may at first get your number and start text messaging you. He wants to ask you a million and one questions to begin assessing who you are and what you want in your life.
Ultimately; a Virgo will not take interest in someone who he doesn't feel some sort of "chemistry" with. He will have "friendly" dates at first. During this time; he'll figure out if you're someone he wants to get closer to or not.
There are some Virgo men that may have different moon signs which could make them want you to take the lead. He should make it pretty obvious to you and quickly what he will want.
Taking over the Chase
Most Virgo men like the chase. If you're too easy or open up too much; he'll get bored. However; if you're going to allow him to chase you; you cannot seem too uninterested or unavailable.
If you act as though you aren't all that into it; he'll think you're being serious and he'll go ahead and move on. It's not worth the risk if you really like him. Pull back just a little bit though.
What I mean by that is, let him take the lead. You can text him good morning but then let him talk from there. He'll likely want to give you a call as many Virgo men actually want to hear your voice.
He analyzes the way you speak and how you answer questions. It's part of his "getting to know you" process. Text messages can sometimes be misconstrued and that's something he doesn't want to happen.
If he's the kind of Virgo that wants you to do the chasing and the work; he'll let you know by gently pulling back and wait for you to text or call him first. He'll say something like "I think you should call me".
Once you see he is like this; you should then go ahead and start reaching out a bit more to him. It lets him know that you're very interested in getting to know who he is and where things can go between you.
Cat and Mouse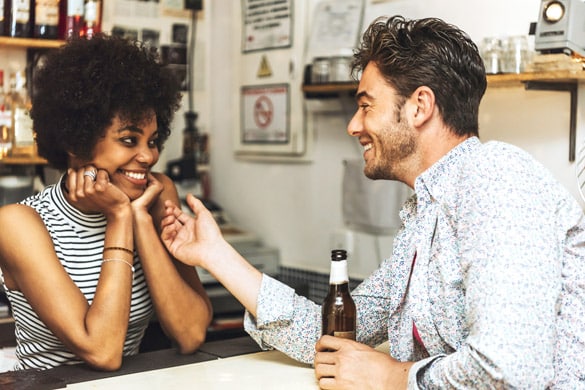 Basically when it comes to Virgo men; it takes a bit of chasing from both sides. If you try to pull back via not answering texts right away, not accepting his calls, or not calling him back; you'd be making a grave mistake.
He will take this as an insult and that you don't like him. He'll withdraw and either pull back from you or he'll go ahead and call it quits so he can find someone else who will be there for him.
Ultimately he is looking for his right match that will stay with him through the duration of time. He wants loyalty and commitment. He isn't one to take dating lightly.
If he blesses you with his attention; he apparently sees something that can become very strong and amazing between you two. He doesn't play games either. He is above doing that. It's best that you don't implement any.
While it may seem like it's a dance of sorts; the two of you flirting back and forth should ultimately lead somewhere of significance. He won't even get involved with someone unless he's sure they could be the right one for him.
He's a delicate soul that needs a bit of prompting and yet given the tools to pursue you as you pursue him. It's more of an equal thing.
I've had some clients write in and say that their Virgo sometimes doesn't text back and feels a bit cold. They do require a bit of personal space and as long as you give it to them; they'll give you the moon.
This romantic guy needs his equal and it's up to you to see if you're ready for the challenge of doing the wonderful "courting dance" that will be done in getting to know him for who he really is.
He certainly wants to get to know you on a deeper level. Click here to find out why he tends to ask so many questions about you.
Hopefully this gives you a good idea of what it's like to get a Virgo man and how to get him to want you.
Share your story (or situation) with our community in the comment section below (don't worry, it's anonymous).
Wishing you all the luck of the universe
Your friend and Relationship Astrologer,
Anna Kovach
HOW TO ORDER MY "VIRGO MAN SECRETS" GUIDE?
Click this link here and when you scroll down to the bottom of the page click "ADD TO CART". Once you complete your order, you will gain INSTANT access and can start understanding your Virgo man within minutes.
Don't forget your purchase is 100% RISK-FREE, backed up by my 60-day money-back guarantee. So you've got nothing to lose to give this a try and see how it works for you.