Does a Virgo man like to be chased? This is today's pressing question. While you're getting tangled up in a Virgo man's web, you may be confused as to who is running the show between the two of you.
Does he or does he not want to be chased? Many people write to me and ask when they're left wondering what in the heck is going on.
How a Virgo Man Thinks
To answer the question: does a Virgo man like to be chased? We need to understand how a Virgo man thinks. When a Virgo man is interested in someone, he will look for signs of mutual appreciation. He'll watch the woman for a while, see how she interacts with others and most importantly, how she is around him.
He may do a bit or research on her through co-workers or mutual friends if he can. As far as how he will be toward her; he'll be a cool friend that seems to be relaxed.
The Virgo man is always looking for "the one" that will complete him and make his life worth living to the fullest. He may look long term of he may look short term.
It depends on each Virgo man and whatever the situation is at the time. If the Virgo man sort of "knows" the woman already and he thinks she could be the one, he'll go for it.
Now if she is someone completely new to him; this is where he'll take some time to evaluate everything. He doesn't want to get hurt and he doesn't want to settle for someone.
Chasing…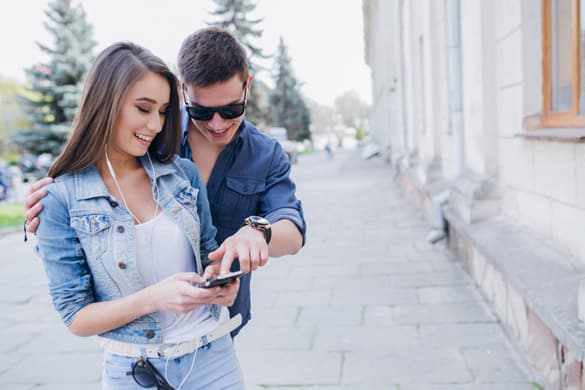 Does a Virgo man like to be chased? Only when a Virgo man knows for sure that a woman is interested in him will he then start making some moves and trying to get to know her better. If she gives him no signs; he'll give it up.
He doesn't necessarily chase unless he absolutely 100% believes you're "the one". At that point, he lets his guard down, tells you all his secrets and will straightforwardly tell you how much he adores you.
So in this type of scenario; he moves with lightning speed. I've experienced this with a Virgo and is why I can share it with you. Mine was a guy I had a crush on in High School but hadn't talked to in 25 years.
We got connected again via Social Media and within a few days time, he was already talking to me on the phone. Not just that, but the first phone call was 3 hours long! He kept telling me that he liked me and how cool I was.
By the second phone call that was also nearly 3 hours, he told me he adored me then after getting off the phone; a couple hours later he text messaged me to tell me that there were lots of reasons he liked me but there weren't enough words to describe it.
So, believe me when I tell you if he KNOWS for certainty he wants you he will go after you and suddenly be in your life daily! So this may answer the question: does a Virgo man like to be chased? He may, especially if he's into you. They waste no time when they are positive they know what they want.
What If You Chase…
I'm not going to tell you that he's opposed to it but he's kind of picky about it. Some of them are totally cool with you messaging them daily or calling. Some of them, however, may see it as overbearing.
In this case; you need to figure out who he is and what he wants. You should be able to tell fairly quickly what it is he goes for and what he does not. Respect his wishes.
If he's the type that wants to be in control and the main person to do the contacting; let him do that. Relax and know that he WILL contact you when he is ready.
However; if he's the type that is alright with you connecting to him then go for it! He'll let you know if it becomes too much. Unfortunately, when he does; it's typically by ignoring your texts.
There is some part of him that still has to remind himself that he isn't tied down and still has personal freedom. That means not always answering your texts. He never wants to feel trapped or whipped.
Complicated Guy?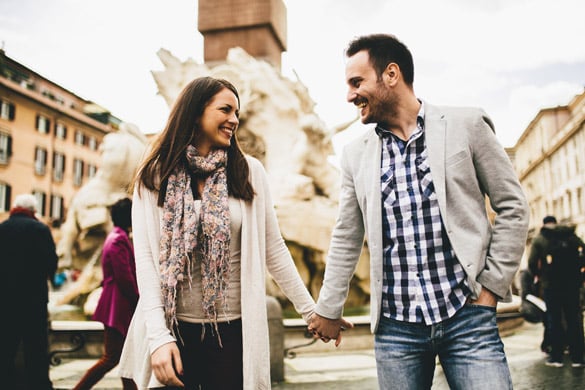 Virgo men really aren't that complicated once you know who they are. They are picky, they are particular but they do NOT play mind games. Not to say there aren't some exceptions but most of them do not do it.
Whatever he says to you; he means it. He isn't one to tell you things that he doesn't really mean or won't follow through. He isn't a flake. If he steps back from you it's because he's either upset or unsure.
Most Virgo men are easy to read; you just have to look for the right signs and take him for his word. You can ask him just about anything and he'll be truthful with you.
If he lets you in and divulges his secrets about his life; he definitely is probably in love with you in which case chasing is a non-issue for the two of you. He'll not let a day go by without reaching out to you in some way.
So, does a Virgo man like to be chased? Even if he does, it may only be ONE day. He wants to stay connected to the woman he really likes or even loves. Trust me, when he reveals to you how he feels; there will be no question.
Exceptions Are Possible
There are always exceptions to every sign but that's why it's important to get to know the guy you like as much as you can before you make any decisions. His moon sign could change things a bit as can his rising sign.
He is an Earth sign so he is typically very grounded and practical. He's looking to plant roots with someone he feels is important and who he feels a spiritual connection to.
He doesn't need to seem so cryptic to you. I get how he may seem that way but if you want to learn more; click here to learn more about how he operates.
I really hope that this article has helped uncover some important information to help put your mind at ease.
What do you think? Does a Virgo man like to be chased?
Share your story (or situation) with our community in the comment section below (don't worry, it's anonymous).
Wishing you all the luck of the universe
Your friend and Relationship Astrologer,
Anna Kovach
---
---