You've to text him a bunch and for some reason, he isn't responding to your messages. Maybe he does but responds much later after the moment has passed. Why a Virgo man ignores your messages?
Here's why he may be:
You're Pushing Him Too Hard
If you text him too often or send him messages via social media he may feel overwhelmed and want a little space from you. By nature, the Virgo man typically does want a bit of personal freedom.
When things have been going well but suddenly he starts ignoring your messages just relax and let him come to you when he's ready. Don't take it personally! He's not doing it to be mean to you.
He will want time to himself and will take it in any form that he deems necessary. He may not feel like texting you back at that point in time, ergo the Virgo man ignores your messages. It doesn't mean he won't ever. It also doesn't mean he's changed his mind.
Try not to over analyze the things he does. He isn't going to one day love you and next day leave you. Once he's in it to win it he will keep it going. Calm down and realize that it's not about you.
He's Finding His Own Way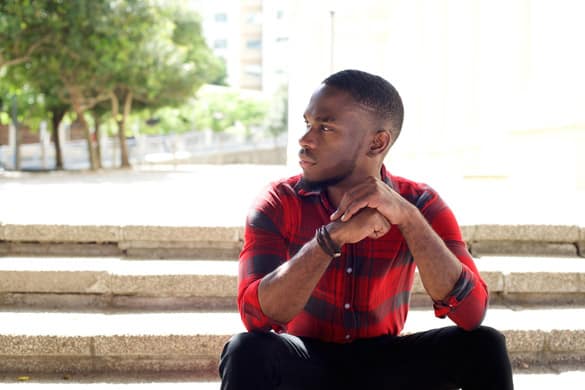 This is not to say that he's going along in life without you. He still has goals in his life and he'll sometimes need to take time to focus on those. That may mean ignoring your texts for a time.
He will likely let you know afterward what he was doing and why he didn't answer you. Keep in mind also that he isn't into clingy or needy women. Placing demands that he answer all your texts will not fare well.
Sometimes he's busy and sometimes he's taking in some fresh air by himself. It's absolutely healthy to have some personal time and space away from each other. This applies even if you don't live in the same town.
If you're used to texting constantly and he stops he's probably worn out and just needs to refresh himself before going back after it. It's nothing personal and certainly not reflecting on how he feels about you.
He works on his own path to success in his own way. If he needs to take some personal time to do this, it may mean him turning off his phone or putting people off for a time.
Again, try not to take this as a sleight from him about you. I'd say that 98% of the time if a Virgo man ignores your messages it's NOT about you. If he wants to end things, he'll let you know.
Time Frames Matter
Normally a Virgo man will not ignore the woman he really likes or loves. He can be forgetful about texts or sometimes prefers to do face time or talking on the phone instead of texting.
Many Virgo men are old school and prefer to do things the traditional way instead of the modern convenience of a text message. He may be tired and not up for typing a message out.
Notice the time frame of how long it takes for him to respond. Where he may go all day without texting but then calls you that night, then you know he just preferred to talk personally.
However, if a significant amount of time passes and the Virgo man ignores your messages, this could be his way of ending it. It's not a typical thing for a Virgo but it's not impossible either.
Watch for the signs as much as you can. If he takes days or longer to answer you there may be an issue that you need to discuss with him to make sure he's still in the relationship with you.
When it's only hours or a few days, you'll probably find he will reach out to you in another way to let you know he is still there and everything is continuing forward with the two of you.
Decide When Enough Is Enough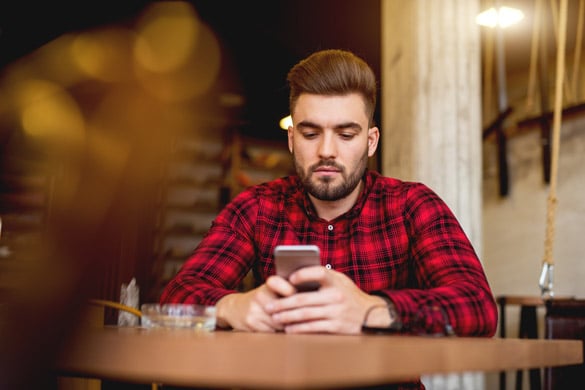 If you set up a time frame of what is acceptable versus what is not acceptable for him to text you in; then you'll need to stand by it. If you find that if he doesn't answer you within a couple of days and that's your limit, stick to it.
You can also try to confront him and ask him why he never texts you back. He should tell you straight out what happened and why. If he has no real excuse for not answering you; make him accountable!
When a Virgo man ignores your messages, this ignoring thing isn't that typical of Virgo. He could for sake of personal space or the need to get something done. However; when he loves someone; he does tend to make them a priority.
Conclusion
You may need to find out by asking him where your relationship stands. If you're the type to sit back and let him continue to not text you back; then that's what you accept.
Now if you would like to keep your relationship flowing; you'll need to ask him to be honest with you about why he didn't text back. He will tell you the truth. If he doesn't then he may have a moon sign that gives him reasons to lie.
However, making him come clean should clear the air and let you know what was going on, what was on his mind, or if he was simply working. Whatever it was; he shouldn't be afraid to fess up.
Ultimately you really need to get to know your Virgo man better so that you know what his habits are and how best you can compromise to make it work for you.
You should check out my step by step guide to the Virgo man.
By reading the "Virgo Man Secrets" you'll be able to avoid mishaps or problems by knowing in advance what you can expect with him. It may help you to figure out what you yourself want with him as well.
What do you think? Why a Virgo man ignores your messages?
Your friend and Relationship Astrologer,
Anna Kovach
---
---