I've had clients write in to me before asking these types of questions. If a Virgo man only wants a committed relationship or can he have a "friends with benefits" situation. I've also had women ask if their Virgo "FWB" will ever commit. Here is some important information for you to consider.
Friends with Benefits Rare
Most Virgo men do not like these types of relationships. However; some will commit to this type of relationship with a partner who understands of his lack of desire in a serious relationship.
The woman he chooses must absolutely know that she isn't in it for anything more than it is. She also needs to make it perfectly clear from the get go that it will never cross the line of being something more.
This isn't for his benefit but rather; for her own. If she starts having more feelings for him than he has for her; this could create a rift. The guidelines of what the two agree on will have to be upheld.
You can never assume that the Virgo man is emotionally committed to you simply because he's committed to you physically. In his mind; you are a friend that he has sex with and good times.
Don't Assume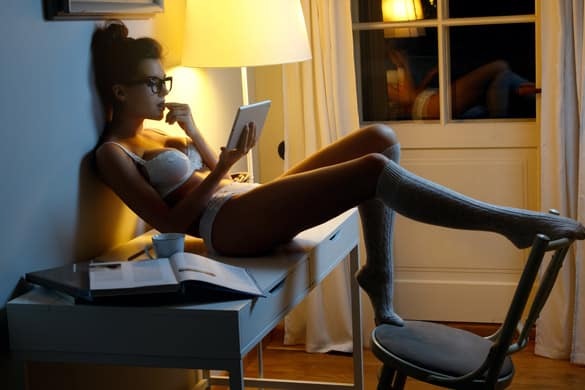 Trust me when I tell you; if he doesn't call you his girlfriend; you are NOT his girlfriend. You may be exclusively sleeping together but you are NOT in a committed relationship. There is a big difference between the two.
It may not seem that way to you but it IS that way with him. Virgo men are truthful with their intent. They mean what they say to you. It's a dangerous game to ever assume they're feeling something that they aren't.
If you are having a "FWB" relationship with a Virgo man and are feeling more for him; you're going to have to ask him if he's feeling anything more for you. He will likely be truthful with you.
In the event you asked him and he says he just wants to remain "FWB" then you'll have your answer. It will then be up to you whether you want to continue with it or if you have more feelings and need more thus walking away.
Again; it's rare for a Virgo man to even engage in this type of relationship in the first place. It will likely depend on their Moon as far as where their integrity is at. Most Virgo men want a fully committed relationship.
He will not typically start a lifelong relationship with someone he's having a "friends with benefit" relationship with. It goes against his beliefs and moral code.
No Jealousy
If you get a Virgo man to agree to a "friends with benefit" situation; you'll not be able to express jealously in any form. You both have to agree at the beginning that this is not allowed.
You will not be able to get angry or upset by other women he spends his time with nor can he get upset about men you are spending time with. You will also need to establish if you'll be exclusive when it comes to sex.
He at least wants to have loyalty in the form of your friendship if all you are going to be are friends that occasionally sleep together by not sleeping with other people.
Gemini women and Sagittarius women are fantastic matches for the Virgo man that IS interested in a sexually beneficial friendship. Gemini isn't opposed to this arrangement as they aren't looking for a serious relationship.
I cannot claim that for all Gemini women; however. Again; just like the guys… it depends on what their moon is. Sagittarius women are free and open minded much of the time; unless she has a Scorpio moon which makes her jealous.
No Expectations
If you are sleeping with your Virgo male friend; you cannot expect it to ever become more. As I mentioned before; it should be clear at the beginning that feelings shouldn't get involved.
Sadly many women do not abide by this and develop more feelings than they should and ultimately end up hurt. They assume that their Virgo man has more feelings than what he says and that there is potential.
It's very unlikely he'll go from FWB to Girlfriend. The woman he wants to fall in love with and spend the rest of his life with will probably not be the woman he's been sleeping with without commitment.
In fact; he's more turned on to a woman who will not give herself away right away upon dating him. This will appeal to his moral code better. If you're trying to get through some back door system of getting a Virgo man to commit; this is not the way to do it.
Translation Problems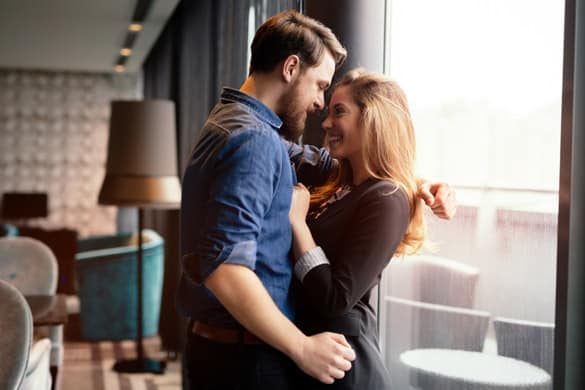 Unless your Virgo comes out and confesses his undying love to you; you are NOT his girlfriend. This applies to almost all the signs in the zodiac. If you agreed to be friends that occasionally share naughty time; that's what he'll expect.
You will catch him off guard if you profess your feelings when he hasn't done the same and it will result in him probably ending what friendship you have. It's rare for a man like this to go from intimate friends to serious relationship.
All in all ladies; I'm telling you that unless he says otherwise to you verbally; you should never have any reason to think anything other than you are not his serious girlfriend. You are not dating.
A "friend with benefits" are two friends that are close, spend time together, and occasionally have intimacy. It can be exclusive as in not sleeping with other people but its open for you both to date others.
If you want more from your Virgo man; you'll have to do it the old fashioned way of trying to actually date him and let him get to know you. Click here to learn more about the Virgo man's desires.
I hope this helps you figure out what type of situation you'd like to have versus what the situation actually is. Be careful ladies!
Share your story (or situation) with our community in the comment section below (don't worry, it's anonymous).
Wishing you all the luck of the universe
Your friend and Relationship Astrologer,
Anna Kovach
HOW TO ORDER MY "VIRGO MAN SECRETS" GUIDE?
Click this link here and when you scroll down to the bottom of the page click "ADD TO CART". Once you complete your order, you will gain INSTANT access and can start understanding your Virgo man within minutes.
Don't forget your purchase is 100% RISK-FREE, backed up by my 60-day money-back guarantee. So you've got nothing to lose to give this a try and see how it works for you.