When it comes to dating men born under the sixth sign of the zodiac, the Virgo man is known for his love of serving others, maintaining an organized work-life balance, and taking care of his health. 
As logical mutable earth signs, Virgo men are practical lovers. They want to build a long-lasting love that makes them feel appreciated and cared for. They want a family (or business or community) to take care of and provide for. 
However, these Mercury-ruled men struggle with living in the moment and staying out of their own heads. They tend to be extreme nitpickers and overthinkers during stressful times.
In relationships, the Virgo man's sensitivity to dysfunction and taking on other people's problems can cause him to emotionally detach or even mentally shut down. 
As a relationship astrologer, I've found that when a Virgo man turns cold, it's like talking to a ghost. He doesn't argue or lose his cool, he just disappears. 
But what if I told you that it didn't have to be this way? 
What if I told you that there are simple things you can do to get the Virgo man to let his guard down and open up to you?
In this article, I will be sharing three ways to get the Virgo man to share his heart with you.
Keep reading to find out how! 
3 Ways to Get a Virgo Man to Open Up and Share His Feelings
1. Have a Healthy Mindset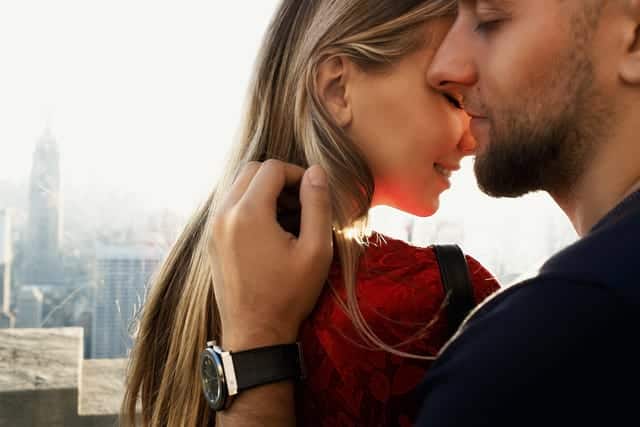 It's no secret that Virgo is the sign that rules health and wellness. 
Because he is ruled by Mercury, the planet of thought and communication, the Virgo man is also closely in-touch with his mental health.
In relationships, his connection to mental health means that he feels most comfortable and emotionally vulnerable with a woman who understands his need for a positive and peaceful environment. 
He needs someone who is calm-natured and emotionally mature. He will only open his heart to someone who respects him and his dedication to maintaining his mental health. 
For example, the Virgo man is a mutable earth sign, which means that he is not living the fast life. He is grounded and in control, even when he is uncertain or just going with the flow.
Someone who is naturally goal-oriented and easily excitable may disturb Virgo's adaptable nature. He won't mix well with someone who is heavily opinionated and always looking for a fight. 
If you want to earn his love, you'll need to bring peace to his heart and his mind. 
Show him that you can be cool, calm and collected. Encourage him to be better, in a kind way, and you've got a friend for life. 
2. Make Him Feel Appreciated
As a selfless supporter, the Virgo man is always going above and beyond for the people at his job, in his community, and especially for his family and those he loves. 
So, when it comes to his romantic relationships, the Virgo man is most attracted to the woman who represents his equal, not another project or person who will depend on him for her every need. 
The best way to get him to open to you based on this reasoning, is to be the one he can lean on during tough times, instead of the other way around.
If he's always surprising you with small gifts and little tokens of love that brighten your day, turn around and do the same for him. 
One thing I've noticed over the years is that Virgo men really appreciate acts of service rather than physical goods. 
For example, you can cook him his favorite meal, buy a ticket to a sports game or recreational activity that he likes, give him some time away with his friends if you have a busy life, and especially if you have kids. 
By showing the Virgo man that you appreciate him, you show him that his heart is in good hands, and that you are emotionally mature enough to both give and receive love. 
3. Follow His Pace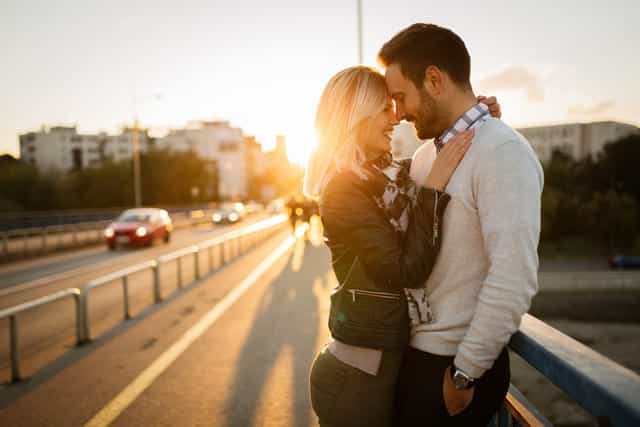 If you asked the Virgo man what's one of the most important aspects of a relationship, he would probably say timing. 
As a mutable earth sign, the last thing the Virgo likes to do is be rushed.
Known for his obsession with order, cleanliness, and efficiency, trust that the Virgo man will leave no detail unnoticed. 
Therefore, when it comes to love, the Virgo man is observant and opinionated. He knows exactly what he wants and is willing to take the long route until he's assured that what he has with you is what he's been searching for.
If you want someone who believes in love at first sight, sorry but the Virgo man is just not your guy. 
If you want him to open up and share his feelings with you, then you have to be patient and allow him to take his time. 
The best way to do this is to follow his pace. Go with the flow and allow him to take the lead.
When he's ready to take things further with you, he will let you know. 
Virgo men will always wear their heart on their sleeve. 
Read next: 6 Tips for Handling a Virgo Man Who Sweats the Small Stuff
Final Thoughts
Now that you know my top three ways to get the Virgo man to open his heart and share his feelings with you, what are some ways that helped you get the Virgo man to open up? 
Have you tried any of the recommendations in this article? Did you find them helpful? 
Let me know your thoughts and Virgo man stories in the comments. I love to hear from you. 
And check out Virgo Man Secrets to learn more about your Virgo man and his feelings.
Your sister and friend, 
Anna Kovach 
---
---