Have you made your Virgo angry or perhaps hurt his feelings and now he's ignoring you? Maybe he's mad at you for something you don't even know of.
Here are some things to keep in mind about when a Virgo Man is distant or ignores you:
Time and Personal Space
There are times where the Virgo man is distant and seems as though he is being cold toward you. If he doesn't text you back or at all, it may seem like he either isn't interested or is upset.
The thing is, sometimes he needs a bit of personal freedom to keep in perspective who he is and that he is not being controlled. This will mean he shuts off from you in order to get this.
If you have pressured him in any way this may definitely be the case. If you haven't been pushing and he does this; he's just flexing his freedom muscle. It's no need to worry.
As long as he's still spending time with you and showing you he cares; him pulling back from time to time is a very normal thing for the Virgo man. Be careful not to harass him about it or he will ultimately lose interest in you.
He's Feeling Hurt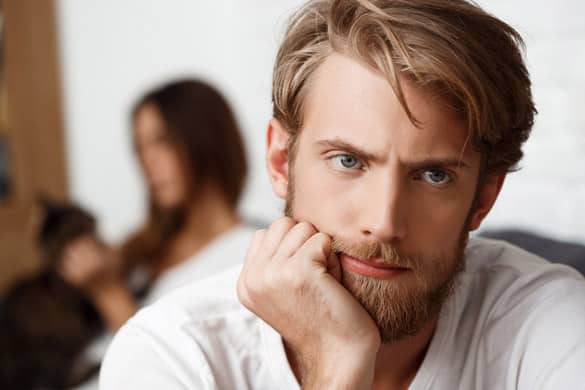 Just like most people, Virgo man is distant from the person that may have hurt him. He is a sensitive guy even though he may not seem like it when he's coming across as critical.
He dishes it out but he isn't very good at taking it. You'll need to be careful of how you talk to him but by all means, always be truthful with him. He is a human lie detector of sorts.
The man can spot a lie fairly easily. He knows you, he knows your behavior, and he knows when you're being honest or if you're being a bit shady. He is very observant.
If you made a slight against him but didn't mean it; apologies to him. He may not feel like everything is Ok right away but at some point, if he knows you are sincere with your apology; he'll work past it and forgive you.
However; if you've done something really hurtful; he may be less inclined to forgive you. I'm not saying it's impossible for him to forgive you but it may take him significant time to get past it. If he doesn't he may just break it off.
He's Angry with You
In the event, you've managed to do something to piss him off you need to handle it the same way as if you hurt him. If it's something that you know you shouldn't have done or said, apologies immediately to him.
It will take him a bit to cool back off and start seeing things normally again. He will be watching your behavior when you say you're sorry to see if you're being truthful or not. You had better be or you may lose him.
The Virgo man often will put up with a lot from the woman he truly loves and is committed to but everyone has their limits. Lying will get you dismissed. It may not be right away but it will happen.
Again, if you find that he's really pissed off at you; just apologize then back off to let him process it and cool off. Unless of course, he asks you to stay so you two can talk about it more.  Respectfully agree to his wishes and get it out so you can work past it.
So, if the Virgo man is distant it will make him be less so.
He Isn't Feeling it with You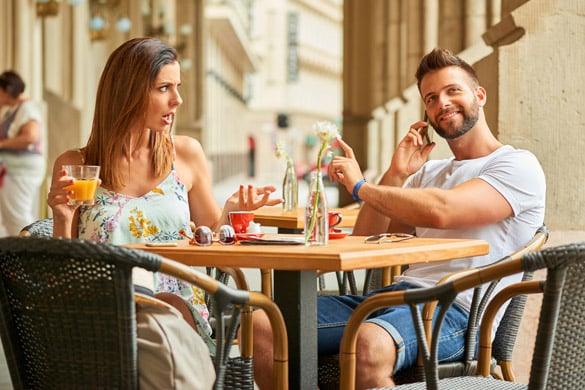 Alas, another reason if a Virgo is distant from you is due to his lack of interest. Sometimes they come on hot and heavy at the beginning when he finally agrees to date you.
Then suddenly he pulls back and you have no clue what in the heck happened. He found something about you that he likely doesn't like and doesn't think it's something that can be changed and immediately turns him around.
He is looking for the perfect woman and when he finds things he feels aren't fixable or that he doesn't want to address them; he'll just bail out completely. He may not want to hurt your feelings and tell you what it is.
Virgo men are a lot of work and maintenance. They can be worth it though if you stick it out with them. Just keep in mind that if the Virgo man is distant still and you don't hear from him for a significant amount of time; he's probably done.
The thrill of the Chase
Virgo men do not like to feel oppressed or pressured. However, they also want a partner that can keep up with them. So sometimes after they've pursued you; they'll pull back a little to see what you will do.
Will you chase after him or will you be calm and wait for him to reach out? The answer is: find the middle ground. If you don't reply, he'll think you aren't that interested thus he will consider it over.
If you reach out too much via text or social media, he'll feel as though you are putting pressure on him to reply. In order to make things flow reasonably well is by going down the middle.
You can text him "Hey, thinking about you" and then leave it alone. He may reply and he may not but he got the message. He'll get back to you when he wants to and as long as you don't freak out, he'll probably want to spend time together.
The very best thing you can do is remain calm with the Virgo man. Find out what it is that upset him; do your best to let him know you didn't mean to hurt him or make him angry.
Get to know him better by checking out my step by step guide to him in the "Virgo Man Secrets". It will help you get a handle on what you can do to get and keep this sensual man.
What do you think? What makes a Virgo man distant?
Your friend and Relationship Astrologer,
Anna Kovach
---
---