A Virgo man knows what he likes in a woman. Although Virgo men are shy and reserved when it comes to love and relationships. That doesn't mean they don't develop deep feelings or have specific standards for the woman of their dreams.
Let me tell you what a Virgo man likes in a woman and how to become the amazing woman he worships.
They are primarily intellectual beings who live in their heads and tend to analyze their emotions to death. Intelligence is a huge turn-on for these guys, as it is the ability to communicate clearly and calmly.
Virgo men see sex as a normal healthy outlet, and once they feel comfortable with a woman they can adapt their style to suit their partner's.
Their biggest turnoff is falseness or a lack of integrity, so be yourself with a Virgo man. This is what a Virgo man likes in a woman.
What A Virgo Man Likes In A Woman
A Virgo man knows exactly what he likes a woman. He is one of those guys who has his perfect life planned out ahead of him, and there is little anyone can do to stop him. This also means he has an idea of his perfect woman.
What a Virgo man likes in a woman may vary from man to man, but there will always be a couple of similar traits they all find attractive. A Virgo man usually likes someone quite put together and intelligent.
A Virgo man likes it when a woman can take care of herself and is somewhat independent with her own goals and a variety of hobbies. He needs to feel excited by the conversation he has with her.
He also finds it attractive when a woman is deeply caring and considerate. A Virgo man wants to feel like he is supported by the woman he is with. All of these qualities will make a Virgo man's heart sing!
Top 5 Traits A Virgo Man Likes In A Woman
1. Wit and Intelligence
You might be wondering, "what do Virgo men like in a woman? And without a doubt, it has to be her intelligence. The sexiest part of a woman is her brain, according to Virgo men. If you read widely and are interested in current affairs, a Virgo man will be drawn into conversation with you, and that will give you the chance to show off your other fine qualities.
Virgo men have a dry sense of humor, and they love facts. Do your research before engaging with these men, and don't try to talk to them about romance novels, TV soap operas, or stuff you heard on Facebook.
If you seem shallow and uninformed, they will write you off and move on. These are some of the traits a Virgo man tends to really dislike.
2. Health and Vitality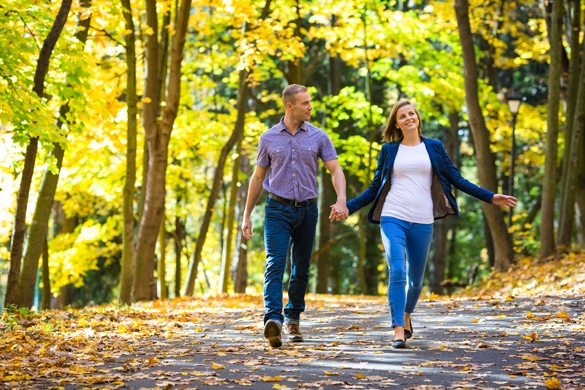 Virgo men are the healers of the Zodiac, and they don't get enchanted by shallow beauty or showy looks as much as a healthy body and a sound mind. A Virgo likes it when a woman knows how to take care of her mind, body, and spirit.
You don't need to be gorgeous to get their attention but you do need to have a solid approach to taking care of yourself and the world around you. After all, Virgo men really like the routine and little rituals they do for themselves.
You also don't need to be a fitness fanatic or star athlete, but if you enjoy walking, are not lazy, and appreciate clean air and healthy food, then a Virgo man will be naturally drawn to you.
3. A Professional Identity
Virgos love to work, and Virgo men are very much defined by what they do and how well they do it. You don't need to be a wildly successful career woman but you should have a clear idea of what you do and why you do it. A Virgo man likes when a woman has a purpose and a reason to wake up every morning.
Service is a big deal to Virgo man so if your work involves helping others, then you will score points from the start. Having a clear sense of direction and enjoying your work is going to impress a Virgo man, so don't be shy to strut your stuff.
4. Practicality
Virgo men are practical earthy creatures who are turned off by drama, exaggeration, hysterics, and histrionics. They are drawn to women who are strong, calm, and decisive, but you don't have to hide your weaknesses.
Knowing where you need help will charm a Virgo man as he gets excited at the possibility of being able to help you in any way he can. A Virgo man loves to be given the opportunity to save the day.
Women who are able to communicate clearly without too much mystery are easy for a Virgo man to deal with, as they find emotional vagueness confusing. Just be straightforward with your Virgo man. He'll appreciate it!
5. Independence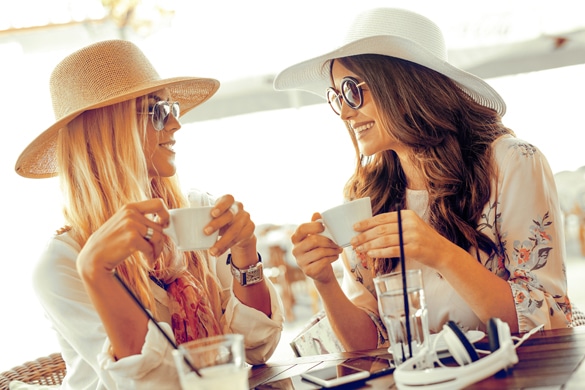 The Virgo man's ideal woman would be someone who knows how to give him his own space. Virgo men like time alone, and they simply cannot fathom needy people who find it hard to be alone. If you are cool with doing your own thing and don't need to know where he is at all times, he will feel comfortable around you.
Women who are strong and clear about their needs and their agenda are the best kind of partners for a Virgo man.
He needs time to be alone so he can do his thing, and he can't deal with emotional blackmail and constant demands. Independence is what a Virgo man likes in a woman.
If you're struggling to be spontaneous (and are afraid you can get clingy and needy) with a Virgo man, I strongly recommend checking out my 30-day Virgo Man Love Challenge… It will set you on the right path with your hot Virgo guy.
6. Availability
A Virgo man is not excited by the woman he cannot have so he won't chase after someone who is clearly not available. A Virgo man likes it when he knows a woman is interested in him for sure. This is a man who likes certainty and plays by the rules.
A woman who makes it clear she is open to developing things further and then allows things to happen naturally, without rushing or pushing, will send all the right signals to a Virgo man.
Virgo men don't read between the lines, so be very clear about what you want from him, and then let things develop at his pace, as he takes his time to make his move.
But once he decides you are the one, there is no stopping the love from blooming.
The Virgo Man – When He Likes In A Woman
A Virgo man is certainly mesmerizing and knows how to influence the people around him with subtle remarks and criticism. When a Virgo man likes a woman he will do his best to mold her to his ideal vision of a partner.
He wants to see the people in his life succeed and become better versions of themselves, this is why he will pour so much of his time and energy to be of service to the woman he cares about. When a Virgo man makes a fuss over you, you can be certain that he is into you.
What Do Virgo Men Like?
A Virgo man takes life really seriously, and this is why he puts such a great emphasis on his relationships. This man knows exactly what he wants out of a relationship and he is never going to settle for anything less.
This man really values a modest woman; the manifestation of perfection. He wants to be able to put his partner up on a pedestal. A Virgo man truly believes he can have the best.
A Virgo man likes to be conservative and traditional. He is definitely the type of guy who is more comfortable in traditional gender roles. He would be too happy to provide for his woman as long as she can be his perfect trophy wife – this can put quite a bit of pressure on his lady's shoulders.
This is why you will sometimes see that a Virgo man likes it when a woman can be his project. Someone he can shape and evolve to be the best version for him and for herself. A woman who likes to grow will really enjoy being with a Virgo man.
But with a Virgo man, you will always be comforted to know that he will strive for the best he can, and because of this, he will encourage you to be a better person. He demands excellence wherever he goes.
A Virgo man's ideal woman is kind and patient with him as well. He can be quite neurotic at times, so it is important that he can be with a woman who knows how to support him and calm him down when he is stressed.
Just remember that the pressure he puts on you is the same pressure he puts on himself, and sometimes this can become too much for him. This is when you need to step in and reassure him that everything is going to be okay.
So, Is he into you?
Not sure if you really fall into his image of the perfect woman he's looking for?
Don't stress.
Let me give you a little shortcut to becoming one…
Become his dream woman in 30 days (or give up forever)
There are ways you can accentuate traits of yours that'll make him go crazy for you. Also, no man is ONLY their sun sign, so always keep in mind that – depending on his natal chart – he might be more or less similar to a typical representative of his sign.
Making a Virgo man fall in love with you can be really easy when you know the secret ways to his heart and mind.
(Good) relationships with Virgo men are usually the most exciting ones a woman can get, and I don't want you to miss out on that opportunity.
How to become a Virgo Man's Dream Woman in 30 Days<—
These men are some of the most desirable in the whole Zodiac signs, they are sexy, smart, outgoing, and incredibly exciting.
a Virgo man can make you feel like the most amazing woman in the world and his positivity can provide you with all the confidence you need.
< — Click here to find out more on how to get the most amazing relationship with your Virgo man
Wishing you so much love and happiness,
Your friend and relationship Astrologer
Anna Kovach
---
---