Virgo men are elusive and mysterious, they want what they can't have and they'll fight to get it.
What they want can be many different things, it can be a person who is kind and genuine or a person who knows what they want and they let themselves have it.
Virgo men aren't simple creatures and their partners aren't either. If you've made it into a relationship with him, here's what a Virgo man wants from a relationship:
Pride
Virgo's love to love people who take pride in themselves. Whether it's their work, appearance, or hobbies, if you're passionate about it, they'll appreciate you for it.
If it's your worth ethic that you take pride in, show your Virgo that you're willing to work toward a happy medium and that you're able to be flexible with both your needs.
Virgo men want to be understood and it may take some effort to fully grasp that reality. When you take pride in your appearance, it sends a Virgo through the roof.
Virgos themselves take great pride in their appearance and the peoples' around them. When you two are well-coordinated and stylish, your Virgo man will be a happy one.
Honesty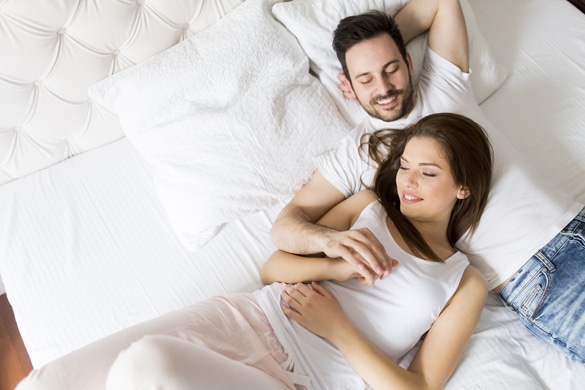 Nobody wants to go into a relationship based on lies, but if you're dedicated to a Virgo man, lies can't even be an option.
Lying is one of the worst traits you can have if you're with, or want to be with, a Virgo man. It's nearly despicable and it can't be tolerated in a Virgo's world.
Honesty is important to them, if not the most important, and if you're an honest person, you'll be an honest couple. Bending the truth and little white lies aren't needed or necessary when you have a clear relationship.
Virgo's love to play around and joke about things, so fibs and gags are a good source of bonding and happiness, but don't go past that, try not to take it into real lies.
And if you just so happen to let one slip by, just let him know what happened. This will let him know that you can be trusted and he'll feel secure because of that.
Emotional Shell
Virgo's aren't the most emotional people out there, and they're not exactly prepared to handle the sort of people that are.
They've lived their entire lives not knowing how to deal with their emotions, so they probably won't know how to deal with yours either.
This isn't to say that they're emotionless robots, but they're just not in tune with their soft side just yet.
If you just happen to be an over-emotional and clingy person, starting off with a Virgo might not be the best option.
Virgo men prefer to be with someone who can hold their own and who can talk things through with them.
Cooking Skills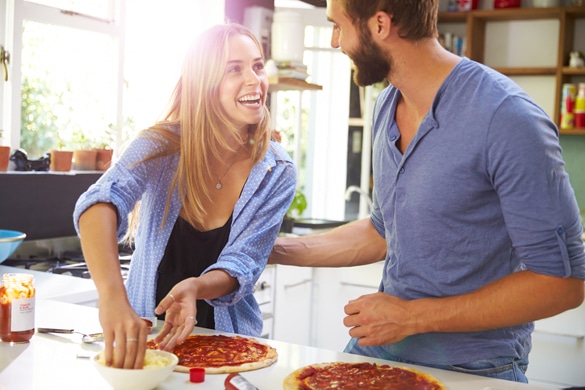 Having useful skills is always, well, useful, but when in a relationship with a Virgo man, it can be extraordinary the things you may do. If you happen to be a good cook, making him a home cooked meal will probably make him the happiest guy in the world.
He'll recognize that you took your time to do this for him and he'll love you for it for sure. Doing this will also reassure him that you would be a good life-long domestic partner.
If you can show him that you can take care of him, he'll see you as a valuable asset and he may fall deeper and deeper in love with you.
Support
When you go into a relationship with a Virgo man, he secretly needs your support all day and all night.
He is hard on himself as he is others, but more so himself and with your support for him, he'll feel as if he's doing a job well done and he'll feel encouraged and loved and that's all anyone can really ask for from a relationship.
When you start showing him that you care about what he does and what he supports, it'll be magnificent in the fact that you'll both be happy and loved and you'll be encouraging each other to do what you love.
There are many ways to get someone to fall in love with you naturally, but to pick up the pace with a Virgo man, these things will help speed up the relationship process.
Virgo men are usually very loyal and honest and they'll let you know eventually if they're in it for the long haul.
Be honest and kind and your relationship will skyrocket. For more information on what every Virgo man wants from a relationship and much more about your Virgo man, read my Virgo Man Secrets.
What do you think a Virgo man wants from a relationship?
Your friend and Astrologer,
Anna Kovach
---
---