Today we'll talk about having a long distance relationship with a Virgo man. Have you been chatting online or via phone with a Virgo guy you like but aren't sure if he's the type that will withstand a long distance relationship?
Here are some things you should know about the victorious Virgo:
Can it Actually Work?
Any relationship is going to have trials and tribulations when it's at a distance. To have a long distance relationship with a Virgo man will require lots of patience, travel, Face Time or Skype. Virgo men tend to want to talk via phone or via video.
He wants to see your beautiful face and hear your voice. Other men may not need that much contact and can settle for emails, texts, or social media messages. Virgo is ok with that sometimes but most of the time he prefers calls.
So you'll need to prepare for the fact that he will probably call you a lot or ask you to call him. Video chatting may also be a nice thing to do so that you can see each other while you talk.
Ultimately, most long distance relationships are difficult. You're not able to just drive over and spend time together. You're often bound to only be able to see one another when either or both of you can actually afford to fly or drive.
In this case, as hard as it is, it IS possible to make it last with a Virgo. As long as there is a promise of there being a future of being absolutely together permanently.
Lots of Contacts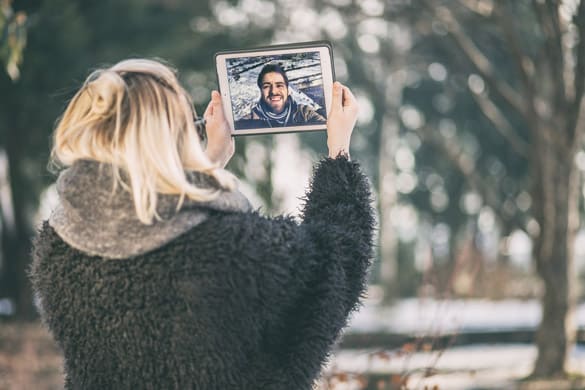 Virgo men typically want an independent type of woman anyway. So if you are a busy woman then a long distance relationship with a Virgo man may not be a huge issue. Though he does want to see or hear you.
That means that you'll need to make sure that you have lots of contact with him. Whatever you two agree on is what you must abide by. He tends to want to get into some sort of routine he can depend on.
If you set up certain days and times to reach out to one another; this assures him that you're going to be there for him. You may even plan your visits to see one another in this way as well.
Of course, if you live overseas that may be a bit more tricky travel wise. That would make it a bit more difficult to maintain and he'd definitely need some incentive of some kind to keep him interested.
As long as you keep communication open and spend lots of time talking to him, sending pictures, or doing whatever you can to have contact; it may work out for you.
Where Will You Be in the Future?
There always needs to be some kind of talk about what the future brings, what you both want, and what you plan to do in order to make it happen. If you only talk about mundane things; it will bore him.
He gets bored easily and so the object is to keep him engaged in conversation, keep him interested in the future, and give him a reason for wanting to wait for you. Otherwise, a long distance relationship with a Virgo man may not work so well.
He will make every effort to keep things going but you have to meet him halfway and do your part. If you do not, he'll see this as a one-sided relationship and he may give it up to find someone close to him.
Reassurance for this man is absolutely necessary. He has to know that you two will end up together after all the waiting. If he thinks for one second that it may not happen he may bolt.
The Virgo man isn't afraid to give it a shot but it will take much work for you both to keep those flames burning. Keep planning together and giving one another motivation.
There will be times where you will both wonder if it's all worth it. If you two love each other though, you'll keep fighting and going forward.
What Is Your End Goal?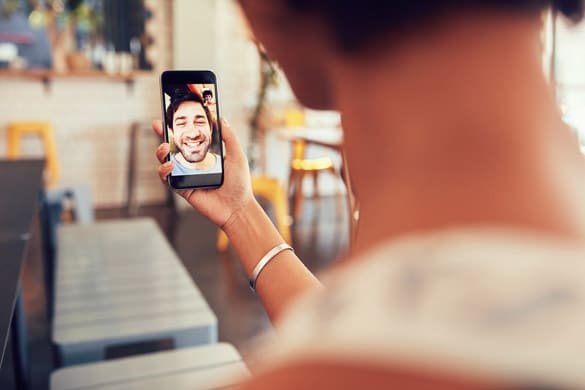 Remember I mentioned that you need to assure him that there is a final outcome that shows you two together. So, if you have a long distance relationship with a Virgo man you need to talk about an end goal.
You'll need to figure this out before you get involved with a Virgo man long distance. He doesn't take a relationship lightly – even if you are far away. If you aren't ready for that commitment; you'll need to let him go his way.
If you think you ARE ready then you need to think of what it is you want to happen at the end of it all. How long will you stay where you are? Are you willing to move to where he is?
Is he going to be willing to move to where you are? These are things that absolutely must be discussed so that he's got direction to work with. Important life values should be discussed as well.
It's important to know if your values line up and if you want the same thing. Starting a relationship with a Virgo long distance is still a commitment and should be taken seriously.
He plays for keeps. Think about what you want and go with that. The sooner you figure that out the easier it will be to work on planning with your Virgo man.
The Whole Picture
Because of the Virgo's need for personal freedom and space, he doesn't consider a long distance relationship too much of a problem unless it goes on for too long without him having physical contact.
Pictures are great, videos are fun as is texting; he will want more over time. So eventually one of you will have to move in order to complete the relationship cycle together.
If you are both prepared to do this and find the compromise necessary to make it work, you absolutely CAN make your long distance relationship last for the duration.
Virgo men are sentimental and romantic. Click here to find out how much your Virgo man can please you.
I hope this helps give you the information you need to get your long distance relationship started and allow it to grow.
Have you ever been in a long distance relationship with a Virgo man?
Share your story (or situation) with our community in the comment section below (don't worry, it's anonymous).
Wishing you all the luck of the universe
Your friend and Relationship Astrologer,
Anna Kovach
---
---