Has your Virgo co-worker caught your eye? You can hardly be blamed – he is quite a prize, after all! Organized, humble, efficient and clever, he has quite an air of confidence, and he seems to know it all! However, he's also serious about his work, so he'll be a delicious challenge when it comes to going from co-workers to lovers! Here's how to do it: 
Your Virgo office crush might not be the most outspoken guy at the office, but he doesn't need to be. He's smart enough to fly under the radar, and intelligent enough to be at the top of his game. 
He may seem reserved and detached on the surface – even shy – but underneath he has a teeming sensuality that's just waiting for the right woman. No wonder you have your eye on him! 
He's also not just going to go for anyone. Virgo men are discerning and picky, which makes him that much more of a yummy challenge! Mind you, in my experience as a Relationship Astrologer, this is not the type of man to break the office rules. But, for the right girl, he could be tempted…
So how do you get your seduction game just right? You can't be too obvious with the Virgo guy, so discretion is key. You've got to really stand out for him to consider taking a risk like an office romance. Here are some of my top tips to help get you there –  
7 Ways To Go From Co-Workers To Lovers With A Virgo Man
1. Show Him You Have Good Work Ethic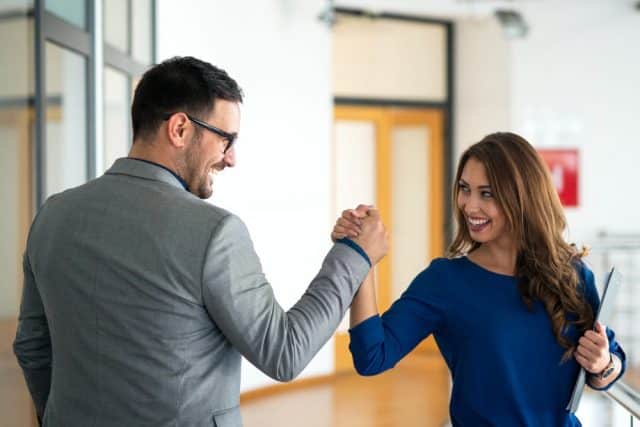 First and foremost, he respects a woman who has the same (or even better) work ethic as he does. This means coming in on time, being willing to work overtime when the need calls for it, paying attention to details and being serious about what your job entails. 
So, if you're the type of gal that's only there for the money, or find her job a minor stepping stone to some other job, he's just not going to respect you. And for a Virgo man, respect is important. He hates lazy people who arrive late, clock out on the dot and aren't willing to pick up the slack. 
When he sees you taking on responsibility and the brilliant job you do, he's bound to wonder how he can get a little closer to you! 
2. Be Humble
Virgo men really don't like people who come across as arrogant and bossy. Male or female, he will usually avoid the type that's always seeking drama and the limelight. That doesn't mean he's not attracted to a leader – quite the opposite – but there is a way to lead, in his books. 
You don't need to jump up and down to get his attention – neither do you need to throw your weight around. Sometimes, quiet power is even more effective than overbeating power. He'll love if you're his boss or manager – just stay humble, and he'll respect you even more for it.  
3. Show Off Your Organizational Skills
What are you good at organizing? It can be as simple as getting an office party or team building event together or as large as managing a large-scale project. Look at what you're doing, and pin point something you can "show off" a little. 
Of course, you need to make sure that he knows you're the one steering that particular ship, which will serve to get his attention quickly! A woman who's organized, well, that's practically irresistible for the Virgo guy! 
4. Buy Him Stationary
This is one way to get a Virgo man to fall head over heels for you! Buying him stationary may sound silly, but honestly, ladies, this is like candy for the typical Virgo fella! He just loves his highlighter pens, and his notebooks, his leather-bound organizer and his post-it notes! 
You'll notice how neat and tidy his desk is and how nicely his stationary is organized right? Right. 
Next time you or the person who does the stationary buying is due an order, get in there and order him a few things you may have noticed missing from his desk. Or, you can order something he has never had before and drop it off with him, saying you had some spare. 
As funny as this sounds, it's a really great way to show him you're interested without being pushy. One of his love languages is gifts, in any case – so there you go! 
5. Share a Healthy, Nutritious Lunch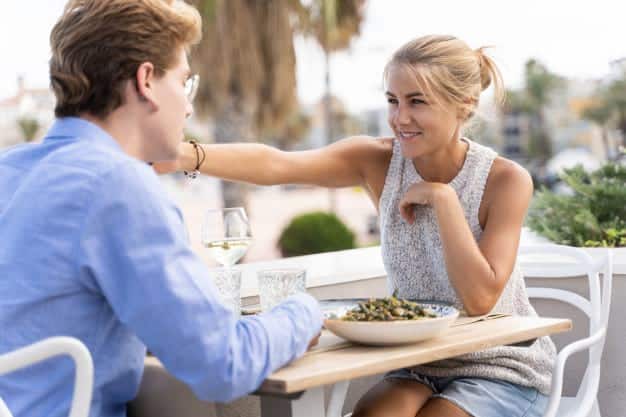 Virgo is the sign of health; in case you didn't know. And, most Virgo guys tend to have a fairly sensitive digestive system, which makes them quite mindful of what they eat. 
Very often, this is the guy with the Nutri-Bullet blender permanently stationed in the office kitchen, or juice-fasting every few weeks. You can get his attention by showing interest in his healthy habits, and even go as far as sharing your nutritious lunch or snack with him. 
The more regularly you do this, the more he'll be open to thinking of romance – this is one of those guys whose heart can be accessed through his stomach! Once day, you could even invite him out to lunch! 
6. Dress With An Eye For Detail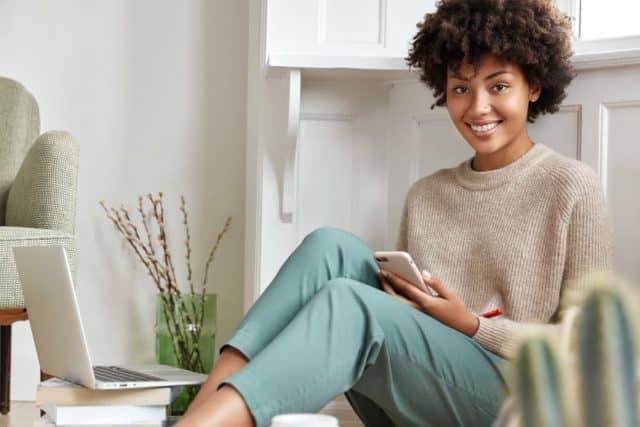 Virgo men aren't completely nerdy. They are sensual earth signs, which means that they are ultra-responsive to visual stimulation as one of their five senses. 
Dressing up won't go amiss, but it has to be with an eye for detail, and not too revealing. He prefers to be able to wonder what's underneath, what the mystery is! Outfits that are classy, expensive and simple appeal to him the most, such as a lush white blouse and fitted jeans, for example.  
It will also help to throw on some delicious perfume – why not? That's one of his other senses, too, and he will love a simple, floral and not too overpowering scent.  
Read next: 7 Ways To Get A Virgo Man To Text Or Call You First
7. Ask Him To Check Your Work
If you really want to tun your seduction game up high, and get up close and personal with him, arrange to have him check your work. Not only will that give you precious one-on-one time with him, but also have him feel important and special! 
Virgo people really are brilliant at checking details, so it's a win-win situation! Just make sure you don't make too many mistakes and that the piece of work you bring him is one of your best examples! 
This way, you can show off your brains, get close, as well as make him feel useful. This, out of all my tips, is the best one of them all! 
So – have you ever gone from just working with a Virgo man, to being in a relationship? What did you do to get his attention? I'd love to know your story! Feel free to post yours in the comments below – you'll stay totally anonymous, of course! 
Curious to know more about the clever, shy and sensual Virgo man? My Virgo Man Secrets should give you all the pointers you need to capture – and keep – his heart! Check it out right here. 
Your friend and Relationship Astrologer,
Anna Kovach
---
---