Do you want to know what the worst things are about a Virgo man? We have a whole list for you! Whether you are trying to get over an ex, or just making sure you are seeing his flaws instead of pretending they don't exist (bad idea), we got you! No one is perfect, and every Zodiac sign has qualities that will make you want to strangle them! 
Out of all the Zodiac signs, Virgo men are the most aware of their own flaws and shortcomings. Sometimes painfully so, and they may point out to you a dozen times a day what's wrong with them – and with you. 
Sometimes, we can get so wrapped up in our own expectations and fantasies of a relationship that we fail to see the bad side of someone. We may tell ourselves something, only to ignore it or push it away. Sometimes, it's best to just look and see what we are signing up for! 
Once you receive some validation and affirmation with astrology, it can be easier to accept someone for who they are, or to realize that they aren't the person for you. We all lie to ourselves to keep the love we so badly want to have, but it's not always the healthiest thing to do. 
So, what are some of the worst character traits of the Virgo man? 
The 7 Worst Things About Dating A Virgo Man
1. He's A Nitpicker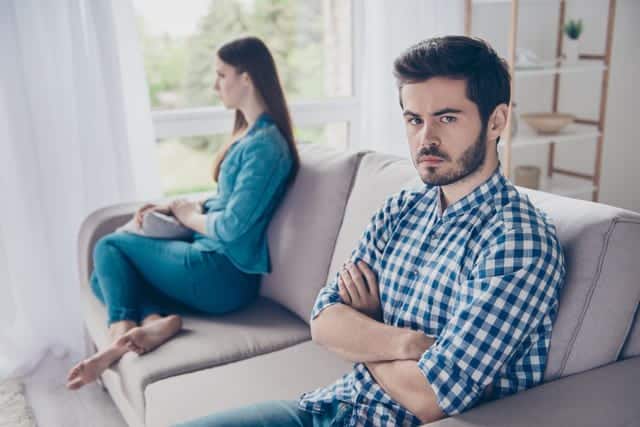 Ready to have every action, word and deed nit-picking over? Virgo men are obsessed with details, and they make it their mission to make sure that they point out to you all the ways in which things need to me done. 
In other words, he is a micromanager. Fancy being directed in every aspect of life? Or never having the opportunity to look at the bigger picture, make a mistake or not do something perfectly? 
Whether it's conversation or a chore than was somehow imperfect, he will make sure he picks it apart bit by bit. It takes a lot of patience and a good deal of learning to switch off to handle this trait! 
2. He Always Seeks The Flaws In Everything
Nit-picking is right up there with seeking and finding the flaws in everything. It's a major problem with the Virgo guy – he's a natural problem solver, so he actively seeks a problem to fix. 
Most of us women hate being "fixed," so this will grind your gears in all kinds of annoying ways! And he loves nothing more than to fix you! 
No one likes to be told that they are imperfect, that what they do could have been done better, or worse, constantly finding the problems in your relationship that aren't there, or don't need to be analyzed so much. 
He definitely needs to learn to see the good in things, not the negative – maybe you can teach him that! 
3. He's Hard On Himself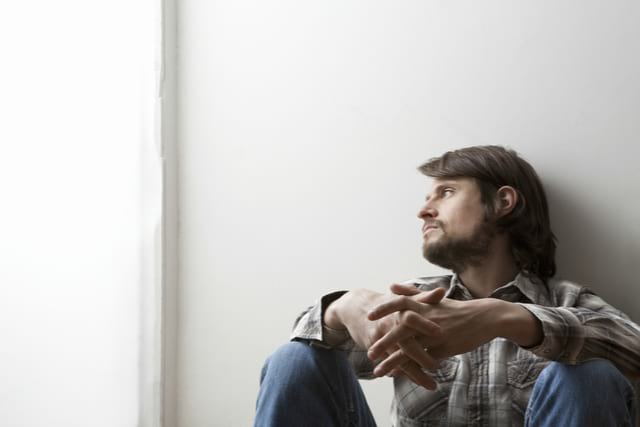 One of the hardest things to watch with the Virgo man is his constant habit of beating himself up and not seeing the good inside of himself. If he happens to be particularly unconscious, he may project his lack of self-worth into you, and criticize you, too. 
Even if he makes the smallest human mistake, he gets obsessed and wrapped up in the drama of how he could have done things differently. It's hard to tend by and see him fall, yet at the same time, you can't always save him or validate him. But you can try – if you truly care. 
Just remember that he expects himself to somehow be perfect, superhuman, and capable of solving the entire world's problems. He has a heart of gold, but he needs to soften a little so that he doesn't live in a state of constant insecurity about himself and his abilities. 
4. He'll Overanalyze Your Relationship
This can be a problem that actually destroys the relationship, if he is not careful! Virgo men, because of their flaw-finding, obsessive tendencies (and especially if he has been hurt), will go out of their way to analyze the relationship and prick holes in it. 
If he's had a rough dating history, this will be even more so she becomes ever more fearful or repeating mistakes. You may be having a good time – or going through a bad phase – and he will analyze things to death want to over-talk it all, and constantly find problems to fix. 
You can redirect him when he does this, and tell him to solve problems elsewhere. Your relationship is not a puzzle to be solved, so make sure you lay down your boundaries! 
5. He Can Lack Romance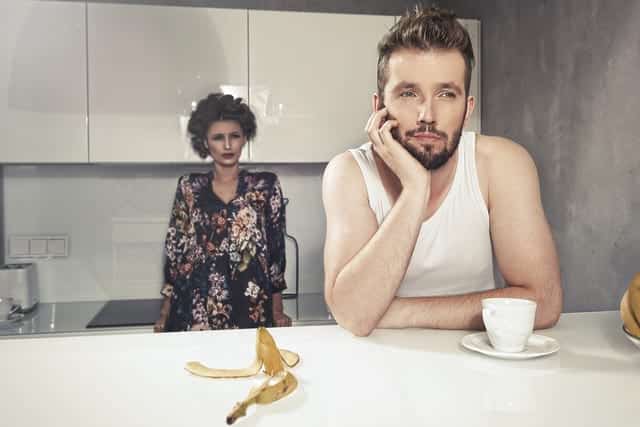 The Love Language for the Virgo man is service. That means he likes to do practical things for you, like running an errand, cooking your food or helping you with your accounts. These all count as a lovely date night for him, where he's doing something useful to show you his love 
However, for some ladies, this isn't enough and you may even feel unloved. He may not buy you the flowers, or whisk you away on a romantic date or getaway, and he is not particularly affectionate. You'll have to be okay with his brand of love language, and hopefully, over time, teach him what you like. 
Also, it will go a long way to appreciate him for the small and big things he does, because he will do a lot for you and go out of his way to look after you well. 
6. He Can Be Controlling
The honest truth is that Virgo men can be controlling. He likes to micromanage things, so it comes off as being this way. However, he isn't necessarily toxic, nor is he possessive of you and your actions. He just always wants to make sure he has a plan for everything. 
This does make it seem as if he wants to run the show. But don't be fooled, and try not to see him as someone who wishes to make your life harder. He is just terribly afraid of the future without some sort of guideline, which can make him live life in a limited way. 
Read next: 6 Tips for Handling a Virgo Man Who Sweats the Small Stuff
7. He Seems Detached And Cold
Virgo men, because they aren't terribly affectionate and romantic, can come across as cold or unfeeling. They may not hug you as much as you'd like, for example, making you wonder if they actually love or like you. 
They're different in the bedroom, of course. These men are wildcats when it comes to sexuality, but not big on the other things. Because of his rational nature, he may also come across as cold, but he's far from it. Usually, he has lot of anxiety going on, which you'll come to realize. 
Do you have anything you'd like to add? Any flaws about the Virgo man you want to share? I'd love to hear from you, so please go ahead and share your story below. It's stays anonymous, of course! 
For more on what the Virgo guy is like and how to attract him, check out my Virgo Man Secrets Book right here. 
Your friend and Relationship Astrologer,
Anna Kovach
---
---