Today we'll talk about a Virgo man's erogenous zones. If you're trying to get your Virgo man in bed or maybe trying to get him to enjoy himself to the ultimate with you, here are some surefire ways of getting him hot and ready to please you in bed.
Ego Pumping To Prime Him 
Just like any man's, a Virgo man's erogenous zones vary. This works really well for the Virgo man when you're trying to get down and dirty. Talking dirty to him in a way he understands will definitely get his motor running. If you know him well you'll know what he likes.
Tell him he's a really amazing lover or how sensual and deep his kiss is. Touch his face and remind him how ruggedly handsome he is. Look deep into his eyes and show him that you sincerely mean it.
Do not be fake about what you say to him though. You have to actually mean what you say because if you do not; he'll be able to tell that you are not being honest which will result in him turning off instead of on.
Try not to lay it on too thick either because he starts to get uncomfortable with too many compliments. Find just the right equation that works for him and you'll be able to tell he's ready to go.
This is a bit like foreplay for him. He is an intelligent man and will get turned on by certain words or verbiage. If you're getting into bed with him then it's likely you already know what he likes to hear.
Each Virgo man will be different based on their moon signs but almost all of them appreciate a good verbal foreplay session before they take off their close and share their passion with you.
Kiss him… A lot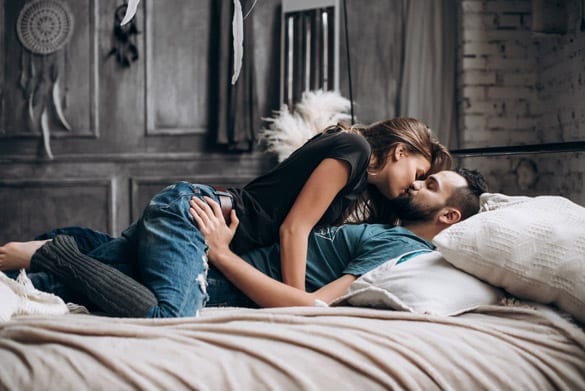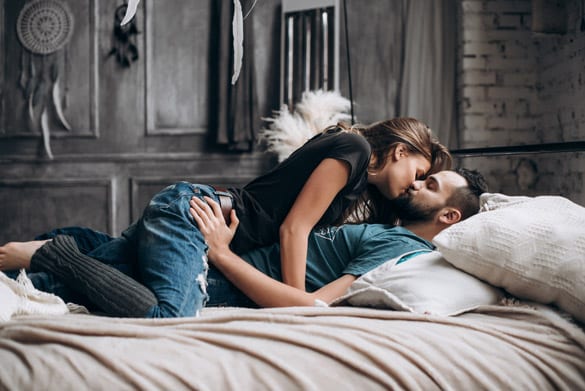 To find the Virgo man's erogenous zones, kissing is the way to go.  One of his very favorite things to do is to hold your face and kiss you passionately. Not forceful but not too light either. He seems to know how to do this "just right". Allow him to kiss you for as long as you can.
He really enjoys doing this. If he didn't start it already you can go ahead and kiss him. He'll love it! Be gentle and sensual when you kiss him. He will weigh the whole idea of intimate relationship on how well you kiss.
When he fantasizes about you the first thing he's thinking is about kissing you. Most men go right for gold and think about oral sex or intercourse. For a Virgo, it's a process.
Kissing you is the most sensual thing he can possibly do and so he will enjoy it if you take the lead sometimes and kiss him. He'll be floored and find it quite spectacularly a turn on.
Snuggle Time!
If you aren't used to having lots of foreplay, I've got news for you: Virgo men are notorious for mega amounts of it! They've got it in abundance and want to lavish you in its deliciousness.
While you're kissing and snuggling up this will be the time where you start feeling each other up and enjoying touching each other everywhere. For him, you can put your hand on his belly.
Just gently place it there where it's close to his private area. He'll wonder where you're going with it and if you're going to do anything. The anticipation builds for him and it will be hot!
After a few minutes of teasing, start to gently move your fingers around stroking the area around his belly. Caress his belly like its soft feathers you're running your fingers through.
Provided he's not too ticklish there, he'll eat this up. Of course, you can work the angle of kissing him gently around that area as well. It works well as a teasing method that will make him lose himself in the moment.
Be as gentle and tender as you can and it will make him crazy; in a really good way. His stomach is his main erogenous zone. Pay lots of attention to the area around his belly button and just below.
This is also the "Sacral Chakra" area which does rule sexuality. The more you work that area, the more you turn him on and turn him up. This is one of the Virgo man's erogenous zones.
Don't forget the Scene Set-up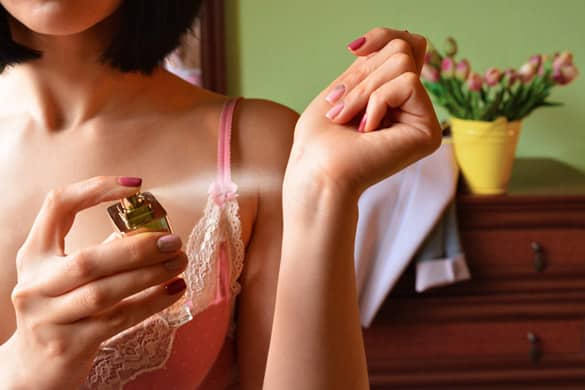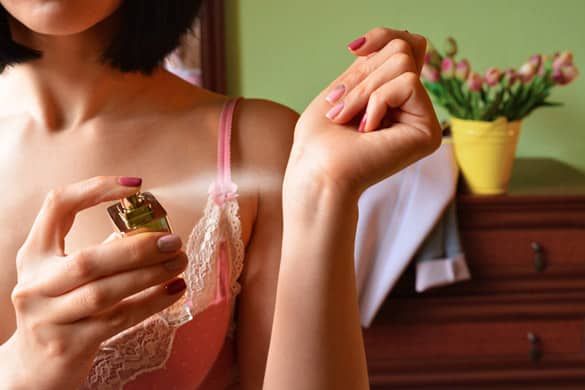 Virgo men have extreme attention to detail. They love pleasant fragrances and so it's important for you to make the scene of your play smell amazing. Try to find out what he likes best.
Typically Vanilla will work for most men. It's light but very pleasant allowing for the senses to be turned on. You can achieve this with candles, wax, or oils. Whatever your preference is; go with it.
Don't forget to go ahead and take yourself a nice bath ahead of time. Put some fragrance filled salts or oils. Making yourself smell like a million bucks will really turn him on beyond words.
You can also lightly dab on some kind of oil or perfume fragrance that is light and enticing. Try not to put too much or it'll turn him in the other direction. Lightness is the key so that he has to get close to you to smell it.
Light some candles for a little light in the room as well. The more romantic the setting; the more inspired he'll feel to give you his all and make passion his #1 priority with you. This may not be one of the Virgo man's erogenous zones per se, but it will surely please his heart.
Achieving Your Intimacy
Once you've gotten him good and revved up the Virgo man will make sure you get what you need in bed. He often times will make sure that you get your pleasure first before he finishes.
He feels it's his duty as a man to make sure that you are well pleased. If you are not pleased, he'll feel there is something wrong with him which can make him critical of himself.
You can gently guide him if need be without saying much so he feels HE is doing it. Click here to find out more about the sensual Virgo and what you can do to seduce him.
I hope this helps you knock it out of the park with your Virgo guy. He's fairly easy to please and eager to please you.
What do you think a Virgo man's erogenous zones are?
Share your story (or situation) with our community in the comment section below (don't worry, it's anonymous).
Wishing you all the luck of the universe
Your friend and Relationship Astrologer,
Anna Kovach
---
---