Being with a Virgo man is one of the sweetest experiences you can have with a man. He's super thoughtful, practical, and very caring.
These special men just love helping and supporting the women they are with. A Virgo man really takes his time to fall in love with someone, so what can you do to blossom the relationship you have with him into a full-fledged love?
Continue reading to find out how to make this sweet and gentle man sing your name from the rooftops!
Always Be Honest & Authentic
Virgo men have very strong morals and ethics. They abide by the rules and find a lot of comfort in structure. It is important for them to always do the right thing. 
They have exceptionally high standards, and they expect the people they surround themselves with, to live up to these standards as well.
These men do not appreciate lies and dishonesty. They want everything to be above board, the high road is the only road in their opinion.
Make a point of being real and always being honest and authentic with this man, because if you don't, you'll likely never see him again!
Honesty is always the best policy when dealing with a man who is a Virgo! If you can be truthful with him, you'll come to see how much it means to him.
Try Your Best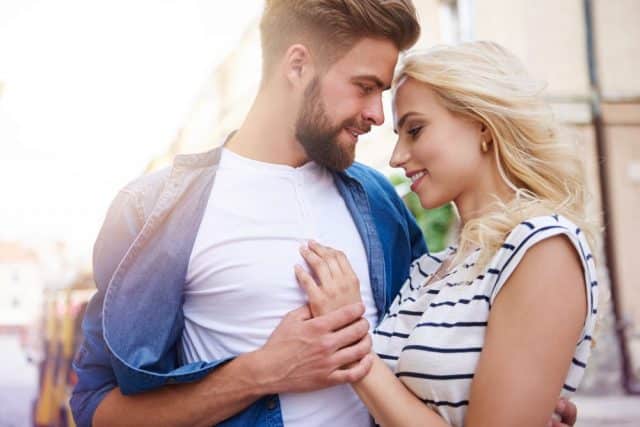 Like I said before, a Virgo man has superior standards, but it is good to remember that he puts the most of this pressure on himself.
He feels the need to be perfect and tries to control his life as much as possible. It isn't easy living under so much pressure. 
When things get out of control, he can often lash out and make the people closest to him feel small, because unfortunately he also holds these high expectations that he holds for himself, onto others.
He's a perfectionist, but doesn't always realize that being critical of others can push them away, and then he will end up being lonely.
All you can do is try your best and make him understand it is unfair for him to expect you to be perfect. You're a human and you have your flaws, and it is unrealistic for him to try to "fix" you.
Make him understand he shouldn't put you on a pedestal and have unrealistic expectations of who you are. 
The more you remind him to see your flaws, the sooner he will realize that it's your flaws he loves most about you.
Be Compassionate
Your Virgo man has a lot on his mind! He is constantly thinking and over-analyzing each and every situation he is in. 
He feels like he's under a lot of stress and can struggle to find ways in which to relax. He is always thinking of the ways in which he can improve and do better.
It really isn't easy being him, but there is a lot you can do as his partner to soften his journey.
He needs a lot more compassion than most people, show him how much you care and be sensitive to his needs. He's trying his best, and he needs someone else to recognize it.
Make sure you give him the praise he deserves and encourage him to often take breaks. He needs to realize that he needs rest in order to be the best version of himself!
Listen To How He Feels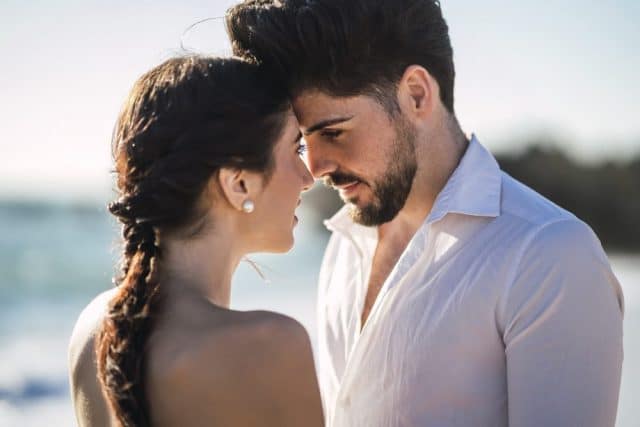 It takes a lot for a Virgo to trust someone enough to open up to them. He doesn't really want to share his problems with the world, but when he does, you can be certain that you're really special to him.
When he comes to you with his problems, listen carefully to what he has to say. Virgo men have a lot of trouble being super vulnerable and open about their feelings. They are afraid it might get used against him.
Really encourage him to share his feelings and make sure he knows he is in a safe space when he is talking to him.
He isn't necessarily looking for advice, he just wants someone to listen to him, and if this is something you can provide for him, he'll be really happy.
Just note that he doesn't want you to fix his problems, he can do that on his own. He just wants to feel heard and feel seen by someone. He can fix his own issues, but sometimes he needs to vent to someone he trusts.
Ask Him For Support
Following on the previous point, your Virgo man really likes to be helpful and feel useful in the life of his lover.
If you ever have any trouble or issues going on in your life, you can know that you can really depend on this Virgo man.
He loves solving problems, this is what he does best, plus it helps that he's such a natural healer. He uses his head and his heart when he supports someone.
This man is super intuitive and knows exactly what to do in any situation. When anything is going on in your life where you're feeling stressed, overwhelmed or sick, you can turn to him for support.
And when you do, trust me, it will mean the world to him knowing that you think he could help you.
Your trust in him will give him a real boost of confidence and really cement the way he feels about you, because your vulnerability says something about the way you feel about him.
Take Things Slow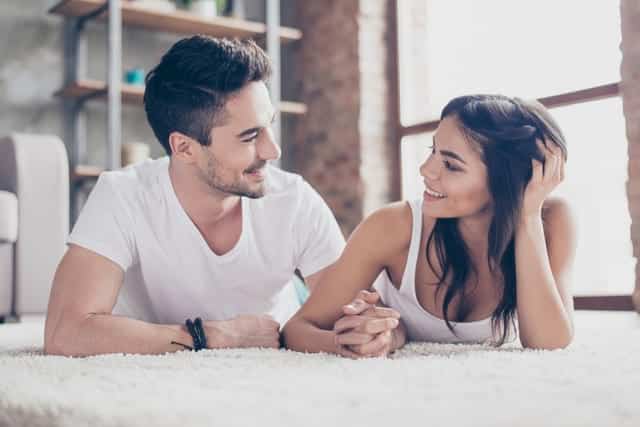 Like I mentioned previously, your Virgo go is very slow to trust and open up to anyone. Vulnerability really scares him. He wants to be seen as a source of strength in the world.
This makes it rather hard for him to get into a relationship with someone. Falling in love is really scary to a Virgo man.
It means that he has to be super open, and might have to sacrifice himself and possibly experience heartbreak. He is extremely uncomfortable with the idea of this, and frankly it terrifies him.
He would much rather live in a world where things don't get too messy, and what is messier than when emotions are involved? He likes things organized and in order, and love is never like that in his experience.
The best thing you can do is just give him as much space and time he needs to process what his feelings are. You really don't want to push him into something he isn't ready for.
All he needs is your patience and grace, and trust me, this is something he is definitely going to notice. 
When you don't pressure him, he'll slowly open up and get more comfortable falling deeply in love. He just needs his time.
Get Him To Teach You Something New
Your Virgo man is a scholar, through and through. This man loves to learn and study all manner of facts.
He is a wealth of knowledge and loves to teach what he knows. He has so many skills up his sleeve and feels really excited when he can share all his passions with the woman he is with. 
It would mean a lot to him if you asked him to teach you more about one of his hobbies. The mere fact that you're interested in something he loves will excite him to no end.
You will come to love the spark he gets in his eyes when he talks about something he feels really passionate about, and this will make the attraction between the two of you grow even stronger.
You never know, one of his hobbies might become one of your hobbies and it is really important in a relationship to have mutual interests between two partners. It builds and connects the bonds between the two of you.
Read next: How to Get a Virgo Man to Open Up and Share His Feelings
In Conclusion
Being with a Virgo man is definitely an interesting path to walk. These men are deeply complex and complicated individuals, but their love is oh so sweet!
They have deeply caring and nurturing natures. They just want the best for people and see the potential for success in every person they meet.
Yes, they can be super critical at times, but they only mean well and see their comments as helpful. 
If you're dating a Virgo man, you can know that your life is going to improve drastically. All his positive qualities will rub off on you, and sooner than later you'll be as meticulous and productive as he is.
Are you dating a Virgo man? What is your experience like, and what have you come to learn about these special men? I'm dying to hear your stories, so please leave me a message in the comment section below!
If you're looking to grow your love with Virgo guy to greater heights, then check out my guide Forever Love With A Virgo Man to find out how to sustain your love with him for all time!
And if you feel like you need private guidance on how to reach your maximum love potential, you can book a 'VIP consultation' right here!
Wishing you all the love in the Universe.
Your friend and Relationship Astrologer
Anna Kovach
---
---