Whether it's due to a health crisis or run-of-the-mill life events, many couples have to spend time apart—and right now, there are many lovers with tears in their eyes asking me how to keep the spark alive when there is no physical contact.
Well, I have great news! Even when you can't physically hug, or kiss, or touch, there are other ways to bond with each other that will shoot a love arrow straight into your Virgo man's heart. 
Now remember, Astrology is a great tool for deciphering a someone's personality. It's an ancient science practiced by the greatest philosophers, and there are even economical astrologers that consult with professional businessmen. But we're here to talk about my area of expertise: relationships!
Before we begin, let's break down a few key elements of the Virgo male's psyche.
Virgo men love to work (so trust me when I say the current situation is getting to him). He loves to look after his body and stay healthy and fit. More often than not, he will own a small pet. He's pedantic, perfectionistic, and sticks to detail. He can be overly critical, but it comes from a place of honesty. 
If he is stuck at home, he is missing you lots because although he is an introvert by nature, he needs to have external contact with people—and you're his favorite one! After all, he is just one sign away from the most social sign of all, Libra. 
So, let's get to it! Here's how to keep your Virgo man interested when you are miles apart!
3 Ways to Keep a Virgo Man Interested When You Are Kept Apart
1. Have Fun Together—Virtually!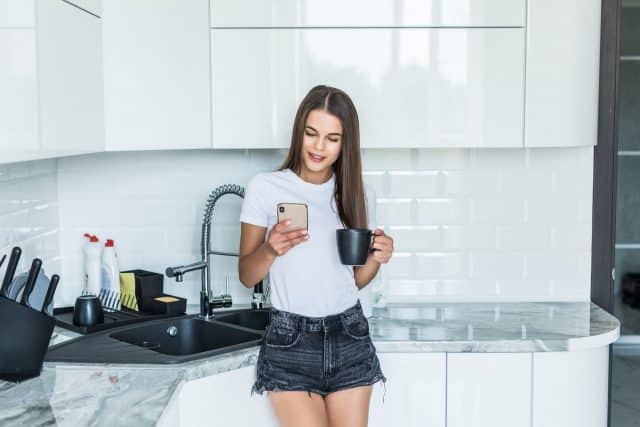 Well, weeks have gone by, and you and your Virgo man have just been communicating by phone, video calls, and texts—so how about sharing some activities?
Get the popcorn ready and watch a movie at the same time, then discuss it afterwards. It doesn't matter what kind of movie it is as long as it's something you can both enjoy—even if it's a spooky horror flick!
Another option is working out together. Find a workout you will both enjoy on YouTube, get a bottle of water, your yoga mat, and some weights, and start working out. 
That way you'll be thinking of each other with every rep, and at the end of it you'll feel proud of yourselves. You can even set up your webcam to check out each other's form!
Online games are also a great way to stimulate your minds together—especially brain-centric games like chess. Thinking hard about your moves and getting into a fun competition puts the two of you together in one world. You can register on chess.com and play against one another while having a lot of fun! 
Steaming up the kitchen is another great way to enjoy each other's virtual company. Both of you can find a recipe you love and work on them "together" in your own homes. Afterwards, you can take pictures of your dishes and show each other—and even sit down across from your laptop and have a date while you enjoy your final products!
If you are artists (skilled or not!), draw or paint something together. Choose a common subject or theme, and surprise one another with the finished work of art. You'll treasure it for life!
2. Use Technology for Another Kind of Stimulation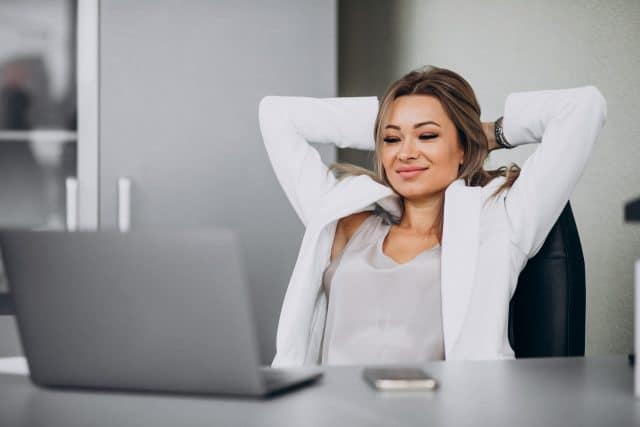 Ok, ok, cool down—this is a Virgo man we are talking about, so whatever stimulation we are going to discuss here is going to be classy, slightly modest, and definitely not over the top! 
If you are already in a sexual relationship, it won't hurt to send a few sexy pics over to your Virgo man—just not too racy! Think GQ, not Hustler. 
Try a picture just with your white T-shirt on, hanging off your shoulder, while wearing panties. 
Let him use his imagination—it's more fun that way!
You can also put on video chat and light up your room with candles and do a sexy strip show for him, taking off everything but your lingerie, and then switch off the video! This will make him crazy for you!
If you are going to talk dirty with one another, do it late at night while you are both in bed.
Tell him what you want to do to him, and choose your words wisely. Don't be raunchy—just enough to rile him up. Virgo men like mental stimulation and enjoy words, so be eloquent and keep it classy.
Read next: What is the Right Way to Text a Virgo Man? 6 Helpful Hints
3. Send Each Other Care Packages or Fun Surprises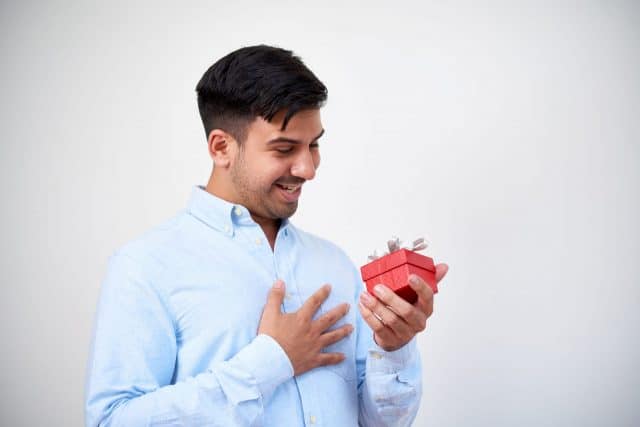 The next thing to do "together" for each other is really fun, while keeping the element of surprise! 
Deliver things to one another—whether it's his favorite takeaway or cologne, order things online and send him fun surprises! 
He'll want to do that same for you, and you'll never know quite what you are going to get. Even the silliest of deliveries will be meaningful and brighten up your day.
Keep him guessing—try sending him gourmet coffee one day, and next time try a silly jigsaw puzzle. He'll cherish the thoughtfulness, and you'll make him smile for sure!
Finally, it's important to keep in touch and check in on one another's feelings. When you're finally back in his arms, your bond will be even stronger!
Want to see if you match up well with the Virgo man you can't get enough of? Try my fun compatibility quiz.
How have you and your man dealt with being apart? Share your tips in the comments!
Your friend and favorite relationship astrologer,
Anna Kovach
---
---