When it comes to dating a Virgo man, it's no secret that this Mercury-ruled Man is known for his choice of perfectly put together and grammatically flawless way with words.
From his text messages to professional emails, the Virgo man is nit-picky about language and tone of voice.
Therefore, when it comes to texting the Virgo man, there are some messages that will turn him off, and there are some that will make him fall in love.
If you've experienced a bad response from a text you've sent to a Virgo man, or if you are just curious about what texts help win this quiet gentleman over, this article is for you.
To help you win over the Virgo man, I am here to share with you the top three text messages that will make a Virgo man's heart melt.
Keep reading for more!
3 Texts That Melt a Virgo Man's Heart
1. I Understand.
Now, I know what you may be thinking, how can a simple "I understand" be a heart-warming text?
As the sign ruled by Mercury, the planet of information, the Virgo man knows a little bit about everything, and when he's comfortable — he loves to talk.
But if you know anything about the analytical Virgo man, you know that his biggest turn on is feeling understood.
Known for his lengthy texts and articulate speeches, the Virgo man is a wordsmith nonetheless.
But even more charming than his pick-up lines are the texts he receives from a woman that not only admires him, but takes the time to absorb and think about the words he's said.
Whether you've just gotten into a heated conversation, he's raving about his favorite restaurant, or talking about family drama, letting the Virgo man know you understood what he's discussing with you makes him feel good about who he is.
Because when the Virgo man feels understood, his critical mind begins to soften and loosen up, and what was once hard virgin earth becomes fertile soil.
So, the next time you think about writing back a long lengthy text about what you would change and how you think you may be right, perhaps you can try out a simple, "I understand," instead.
You might just find that with this aspect of the relationship, less is more.
2. How Can I Help?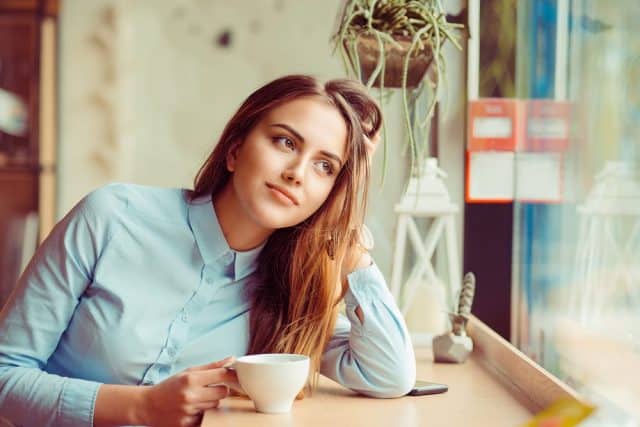 Another heartwarming text that is guaranteed to make the Virgo man melt is, "How can I help?"
Known as the zodiac's most loyal supporter and community citizen, the Virgo man is always caring for others and working towards a noble cause.
Being the sixth sign of the zodiac, it's in his nature to do whatever he can to better his environment and community.
Therefore, it's always helpful (and attractive) to have a partner who is not only understanding of who you are and what you believe in, but also interested in assisting you in whatever they can.
Because for a hard-working Virgo man, there is almost nothing more precious than a cooperative and influential partner — a true team player that always has his back.
3. How Are You?
Lastly, and in my opinion (as a relationship astrologer), the third most heartwarming text you can send to a Virgo man to make his heart melt is, "how are you?"
Yes, asking someone how they are may seem too traditional or lacking personality, but it says a lot about your true character.
If you've read my second tip, then you know that the Virgo man is always helping people.
And if you read the first tip, then would know that one of his biggest pet peeves is feeling misunderstood.
So mix both of those up and you will understand that even a simple, how are you? text shows you that checking in with him is the best way to melt his heart.
As a man always worrying about others, it feels nice to know that someone is thinking about him for a change.
So, before you write off that simple text, just try it out and see the response you get.
And if you're brave, you can even ask him what is he feeling, or ask him what he needs at the moment.
Get creative with it. Put your own spin and personal linguistic touch on it, but remember, make him feel special and cared for.
More than anything, he wants to know that his contributions, his hard work, and his efforts are acknowledged and appreciated above all.
Read next: 6 Tips for Handling a Virgo Man Who Sweats the Small Stuff
Final Thoughts
No matter what you choose to send as a text to the Virgo man, remember my top three text messages to make his heart melt.
Whether you just want to let him know you're there for him, encourage him, or to make sure you stay on his mind, try out one of my text suggestions and let me know how it goes.
Do you have any texts that always seem to get his attention or win his heart?
Mind sharing with me and your sisters in the comments?
We love hearing from you.
Also, if you're interested in how good of a love match you and the Virgo man are, try my free love compatibility quiz to find out more.
Sending you all the love on your journey.
Your relationship astrologer and friend,
Anna Kovach
---
---