Virgo Men are some of the most stubborn people out there. They're also some of the most sensitive.
Their hard exterior wouldn't have many people guessing that they're total softies on the inside, but it's true, they are.
Fragile and stubborn are the keywords for describing a Virgo man and getting them back can go either way. If you love them, you'll know in your heart what to do.
Tough
If you were the one who got left behind, the Virgo in the relationship might have had multiple reasons for doing so.
If this was a new relationship and you were testing the waters or getting into something with each other, you may have come off as clingy and overly sensitive.
Virgo men aren't known for their softness or their hidden sensitive side, I mean, it's protected for a reason. Virgo's have a hard time dealing with emotions, and if you're bringing a wedding planner to your first date, it's probably going to scare him off.
You shouldn't change who you are for anyone, but if you're looking to stay with your Virgo man and you're willing to change, try being tougher. Be emotional, have feelings, but contain them around him to a certain extent.
Be calm and content around him, and he'll do the same for you. Once you're further into your relationship, he'll get more comfortable with sharing his own emotions with you and opening up.
When he deems himself ready for that big step, you can finally be open and honest about your emotions with him, and you can work together harmoniously.
Personal Space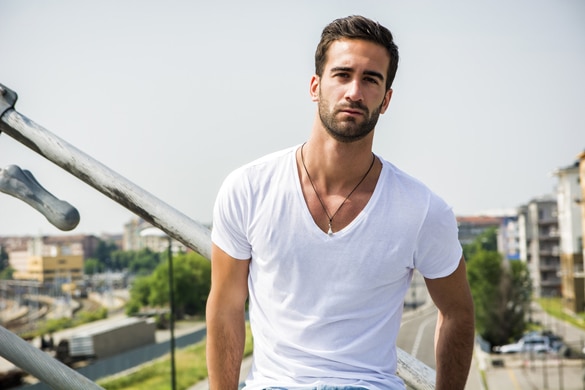 When in a relationship, personal space is a sacred thing. Of course, couples will spend more time together and be closer than normal friends or acquaintances, but Virgo's need their time apart.
If you and your Virgo man have split, don't try to see him or talk to him every day for a while. Give him his own space and let him think everything through.
Virgo men will plan and strategize everything out in their head before taking action, and they need time alone to do so.
Give him enough time to process what's going on. This time for him will allow you to have your thoughts on the situation too and you can find out what the best plan of action is for your relationship.
Jealousy
Virgo men and jealousy go hand-in-hand. If you start to move on with your life or make it seem like you are, he will most likely become jealous of you or what you have.
You can show him that you're a changed person and that you're ready to be independent, and that's what Virgo men want, they want someone who can be their person, who won't attach themselves at the Virgo's hip.
If you start having fun on your own or with friends, he'll soon see what he's missing, and he just might come crawling back to you.
A worst case scenario is that he doesn't come back, but you're having fun with your friends, so there's not a big downside.
Communication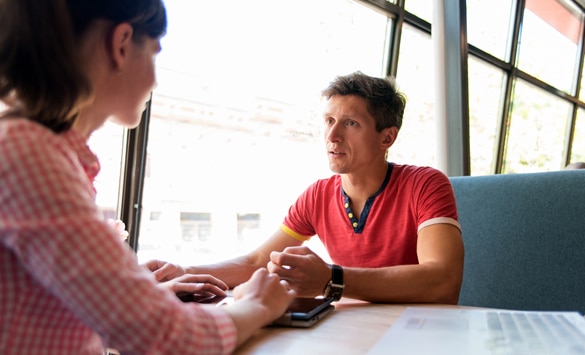 Communication can be the simplest thing in a relationship, but when it comes to being with a Virgo man, it can also be the toughest.
Virgo men love to talk things out and hear what you have to say, but they also really need to get their point across.
Urge him to tell you what he thinks the problem in your relationship is or was. Once you find this out, there'll be more information to grow off of. In this dire time of face-to-face communication, try to avoid getting emotional.
Virgo's are allergic to other peoples' emotions, and yours are no exception. Speak together logically, and you'll end up resolving something, if not most things.
Virgo's are involved individuals, and they're right in a crisis, but that doesn't mean that they can always handle everything that's thrown at them.
They need a partner and a friend to be by their side. If you can manage to be both at the same time, you'll be in it for the long haul. Being near a Virgo man is exciting on its own and being in a relationship with one will seem like magic.
To get a Virgo man back, you're going to have to work for it. If they're worth it, it won't feel like work.
Or you can read Virgo Man Secrets by astrologist Anna Kovach. She will teach you how to make a Virgo man obsessed with you and beg you to be his girlfriend (again).
Do you know how to get a Virgo man back?
---
---