Virgo men have some good qualities and some negative qualities just like everyone else in the zodiac. Keep reading for more information about top Virgo man positive traits.
1. Solid as a Rock
Virgo men will stand by the woman they love. They make take forever and a day before they will commit but when they do; they will stick with their partner for life. Only a deal breaker would end it.
He will do everything he can to make his woman happy and keep her healthy. He's so strong and independent that he is someone who can be a shoulder for his partner to lean on.
Though he doesn't like to receive advice; he's actually quite good at giving it. Even when his partner doesn't want to hear it; he'll offer it up. I could be unwanted but if she were to process it; she may find it useful.
He is a nurturing man to those he cares for and will always be there for them. It's strange because he doesn't like to be taken care of. When someone finally does; he feels weird or somehow undeserving of it.
Once he becomes comfortable enough; he'll accept it gladly and will return it without question. He will always be there for his partner, friends, or family when they need him. He's loyal and dependable.
2. Says what he means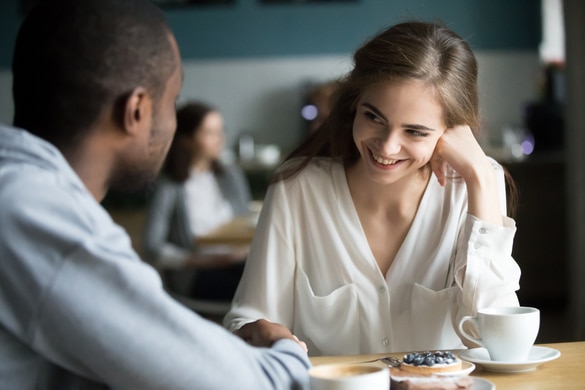 A Virgo man carefully thinks about what he's going to say before he says it. There are exceptions to every rule, of course; however, he does tend to try to stay true to his word.
When it comes to saying "I love you"; he will wait until he knows he means it. He doesn't like to throw that word around with just anyone. He will tell his family all day long but when it comes to a partner; he may take awhile.
It doesn't mean he doesn't feel it building. It just means he wants to wait until he's positive that the relationship is going somewhere and in a direction he deems positive.
The other thing is; if he agrees to do something for you; you can depend on him to do it. You may have to remind him but otherwise; he'll be on it and you won't be left waiting.
If he commits to taking you somewhere or doing something special with you; he'll stick to it unless of course; there is an emergency. He's a stand-up guy and will stand by what he has told you.
3. He's a Practical Guy
He's always looking to do things that are useful and will help with the future. He does often have his head in the clouds but when he comes to; he realizes that he has things to get done.
Though you may worry about whether the bills will get paid; know that your Virgo man will always make sure those are paid. Somehow he manages to get it together just in time.
He doesn't try to get involved in pipe dreams or avenues that will not benefit him or the relationship in some way. He's cautious and leery of people which make him watch himself when getting involved in any venture.
He'll mull over the pros and cons of every situation before he makes an actual choice. Sometimes it seems this is taking forever but when you finally get his answer; you'll understand why. It will make total sense.
He's always thinking and analyzing so that he IS able to make the right choices. Though he can slip from time to time; he mostly will gravitate toward doing the right thing.
4. He Loves Like No Other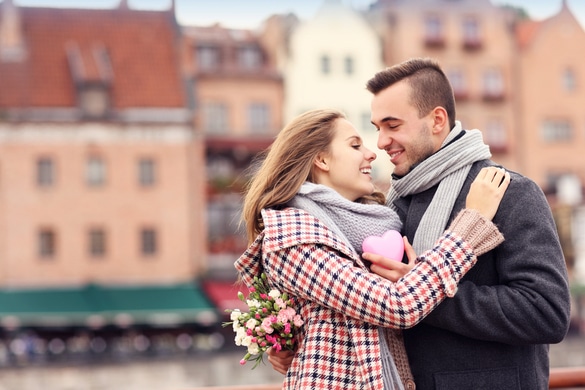 This man's love is SO amazing; you always wonder how you ever did without it. He's nearly impossible to win over but if you do; you'll be ever so thankful that you did.
He's very picky about whom he chooses to be with and it's a blessing if he chooses you. Truly he will only give his love to those who are worthy. He will dote and cherish the person he chooses as his mate.
He will make his partner feel incredibly special. True; he will criticize but once his partner realizes that he's doing it out of concern or love; she'll find it a bit more endearing of him.
Virgo man goes out of his way to make his partner feel cherished and loved. He will be loyal to her for all time. This holds true unless he breaches his trust or betrays him in some way. He doesn't forgive such matters.
When he feels loved and cared for; he'll return that favor. Need something hung up on the wall? He's there with his tools and won't let you do it. No, he feels it's his job. He'll gladly take the trash out as well.
5. Hot Lover!
At first glance, you may not think the Virgo is what he really is in bed. He isn't forthright with what he likes or what he's like in sexual situations. He won't open up until he trusts the woman he plans to share his life with.
Sometimes he'll actually hold off on sex until he's sure the lady he's chosen to be his; IS the one. When he figures out that she is; all bets are off. His closet freaky side starts to emerge.
This man will do anything and everything to please his partner. He isn't afraid to try new things and he's got some hidden talents/tricks up his sleeve. Sex with him is not like sex with any other man.
It's satisfying and fulfilling sex that brings emotion and spirituality in at the same time. While he may be busy critiquing himself and wondering if he's doing a good enough job; you feel closer to him than you've felt to anyone.
When you're comfortable with each other; you can have a magical time in the bedroom together. He's a dream guy and a dream lover.
What to do next?
First…
I've prepared FREE copy for you: grab your Free Copy of 30 Dirty Little Secrets About Your Virgo Man here >>
Second…If you'd like to REALLY get to know ALL about him, you'd want to learn more about my special series Virgo Man Secrets here. It's the most detailed "manifesto" about the Virgo man ever created, and it has helped thousands of women like you catch and keep that special Virgo man in their life. Don't wonder, know, exactly what your next move should be.
HOW TO ORDER MY "VIRGO MAN SECRETS" GUIDE?
Click this link here and when you scroll down to the bottom of the page click "ADD TO CART". Once you complete your order, you will gain INSTANT access and can start understanding your Virgo man within minutes.
Don't forget your purchase is 100% RISK-FREE, backed up by my 60-day money-back guarantee. So you've got nothing to lose to give this a try and see how it works for you.
Share your story (or situation) with our community in the comment section below (don't worry, it's anonymous).
Wishing you all the luck of the universe
Your friend and Relationship Astrologer,
Anna Kovach