Looking for ways to show your Virgo man just how much you appreciate him? Want to make him feel as special and adored as he always makes you feel? It's not hard to please a sweet Virgo fella – here's just how to do it and get in his good books: 
Virgo men are some of the sweetest, kindest, and most caring men around. He will always go out of his way to please you and do things for you, so why not return the favor? 
Luckily, he's not the type of man who's going to expect huge gestures of love or need you to spend a fortune on him. A little always goes a long way with a Virgo man, and he's appreciative of the little details and the thought that goes into your actions. 
Here's how to show him just how much you deeply appreciate and care for him – how to make him feel like the king of the world! 
7 Little Ways To Show Your Virgo Man How Much You Appreciate Him
1. Cook Him A Delicious, Nutritious Meal
You know the saying "the way to a man's heart is through his stomach?" That saying was made for earth sign men! 
Cooking your busy Virgo man a delicious, home-cooked, and most of all, nutritious meal, will have him feeling truly loved and cherished. This is one guy that will finish every crumb on his plate, ask for more and tell you just how much he loves your food! 
You're not limited to doing it just once, either. If you can make it a routine that you cook for him, say every Monday evening, he will appreciate that even more! Virgo men really love planning and routine, so this will make him feel even more in love with you.
Top tip? Pack him lunch for the next day to keep the love and appreciation going.
2. Tell Him!
Honestly, the best thing that you may be able to do for your Virgo man to show him your appreciation is simply be telling him. Verbal affirmation is one of his "love languages," so he really just loves hearing (in words) how you feel. 
You can shoot him a text to let him know how much you appreciate his care or something he's done for you, or even remind him before he leaves for work. Make it a habit to tell him at least once a day, in some way, how grateful you are for him! 
You can also leave him little notes around the house, which he will absolutely love! Virgo men adore being a bit old-fashioned, and not always having to look at their phones. Plus, he can store these notes somewhere special and look at them whenever he wants.
3. Listen To His Problems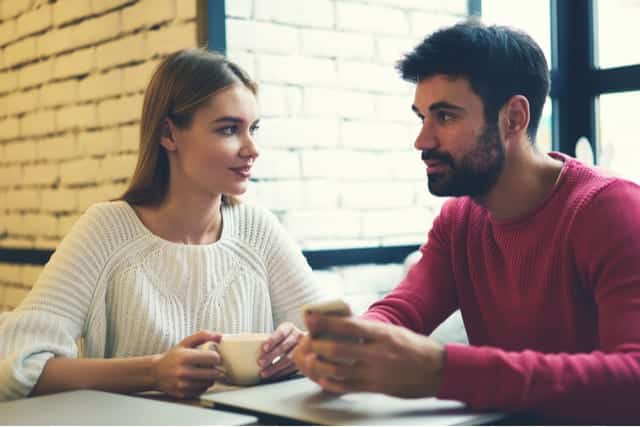 Here's the truth, ladies: Virgo men do love to whine a little. To complain about their day, about their colleagues, their problems, and their stresses. It helps them to process and let go, and it's usually done with a sense of humor. 
One of the best ways you can show your Virgo fella that you appreciate him is simply by being a shoulder he can vent to, someone to listen and share in his day-to-day stresses. Of course, if it gets too much, let him know, but otherwise, just be a good ear for him. 
He will return the favor by being someone who you can complain to at the end of your own day, too. Plus, he gives fantastic advice – see the next tip below! 
4. Take His Advice And Suggestions
This is a win-win tip: to show him your gratitude for his being in your life, take the advice he gives you. Because, honestly, he usually gives good advice!  In my experience as a Relationship Astrologer, Virgo men always seem to know exactly what to do! 
He will feel very seen and appreciated when he witnesses you putting into action his words of guidance. If you ignore his advice, he may feel like he's wasted his time and energy, which is considerable, seeing as he puts so much thought into helping you. 
5. Get Up Before Him And Make Him Coffee In Bed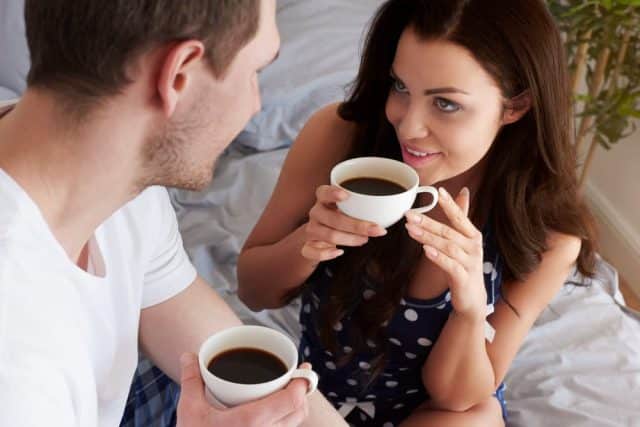 Just like making him a nice meal when he gets home, making him a morning cup of tea or coffee, or hot water with lemon – whatever he likes – is a wonderful way to show him how much you appreciate and cherish him! 
Remember, Virgo men love routine, and his will be pretty solid. He does tend to wake up at the same time every day, so you shouldn't have too much trouble sneaking out of bed first to bring him his morning cup of coffee! 
His gratitude will have no bounds, and starting his day this way, every day, will be a huge boost to your relationship.
6. Do A Chore For Him
Want to really show him how much you love him? Do a chore that he always does. Does he tend to wash the dishes? Take out the trash? Get the car washed? Buy pet food? Pick any task that you know he doesn't necessarily like, and do it a few times for him. 
This act of service will go a long way to showing him that he is on your mind, that you understand how busy and intense his day is. He's a bit like a woman in that way, the Virgo man – when he feels less burdened with domestic and professional duties, he's way more relaxed and happier! 
Just one tip, however: don't take away a chore completely. Virgo men like to show you their care by doing practical things for you, and he does have a routine that he likes. If you throw that routine off completely and deny him the chance to do things for you, he may be a little disgruntled! 
Read next: 3 Texts That Melt a Virgo Man's Heart
7. Buy Him A Gift
As an earth sign, Virgo men just love a good gift! It doesn't have to be ostentatious or grand – in fact, if it's some fancy thing that has no practical use, he probably won't like it at all. 
Getting him a gift that he needs and can use immediately will bring huge joy into his life, such as a tool or organizer of some kind. This is a fantastic way to show him your appreciation and gratitude, and to make him feel really special and loved! 
After all, gift buying is also something we all enjoy, and the Virgo man is no exception! 
In conclusion, the best way you can show how much you appreciate your Virgo man is bcy doing practical acts of service for him, telling him often how great he is, feeding him or getting him something practical and useful.  
You never have to do too much for him, as he doesn't expect much – small things have a big impact with this detail-orientated man! He will be surprised and humbled by just a little act of care, especially when it becomes part of his daily routine. 
To learn more about this kind-hearted, clever and down-to-earth sign, read my Virgo Man Secrets Book right here.
And if you feel like you need some private guidance on your relationship, I've still got a few spots open for my 'VIP Consultation' service that you can book here to get instant clarity and guidance. You can book your private consultation here.
Your friend and Relationship Astrologer,
Anna Kovach
---
---