This month is fiery and dominant Leo (season) followed by Virgo's own birthday cycle. You can expect an easy-going vibe with high spirits, although there can be a lot of intensity! The Virgo guy is feeling more passionate and self-expressive this August, so use this to your advantage. Remember to be mindful of his key qualities too: kindness, caring and consideration, modesty and helpfulness. These should be seen and respected at all times. 
How To Attract A Virgo Man In August 2021
1. Modesty
It's Leo season, which means this guy will be feeling very modest and humble. The Leo qualities of dignity, regality, and nobility are influencing the Virgo man and bringing to light his own modest nature. 
Leo is a fire sign known for evolved social grace, charm, and charisma. Virgo is an earth sign known for being submissive, helpful, and down-to-earth. There is a shared level of respect that both of these signs appreciate and possess a lot of. 
You should try to avoid falling into the trap of getting caught up in the fun and light-hearted energy. Even in such a playful and upbeat fire sign month, Virgo dislikes superficiality and unkind, cold, and inconsiderate behavior. 
You may be feeling impulsive or simply fiery and expressive, yet lacking empathy and sensitivity is a thing that is likely to occur. And this will put the Virgo man off. Try to be mindful with your thoughts, actions and words. 
Embrace the heightened sensitivities and passions, and then alchemize them into on-point, eloquent, communication. Aim for sophistication and social grace. 
Whatever you do, remember to be modest and aligned with humility – even when an opportunity to boast presents itself. Stay dignified and connected to your intuitive, empathic, and modest self. 
2. Help Him Find Humor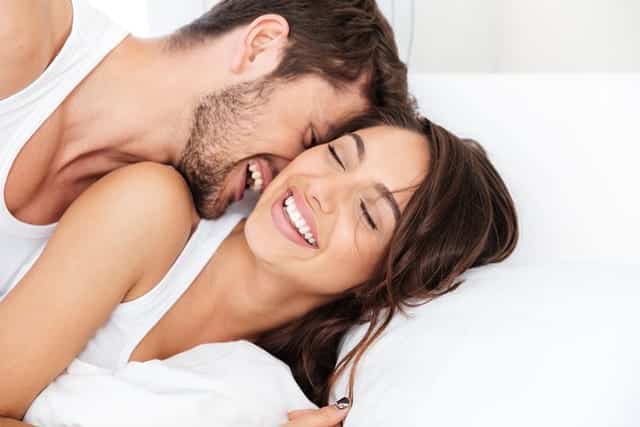 Leo's influence is wonderfully playful, creative, and childlike. The Sun is shining in a bold way, however there is a strong emphasis and 'cosmic theme' of independence, self-autonomy, and personal authority, confidence and power. 
Leo is one of the most fearless and self-worthy signs – they have high self-esteem and supreme confidence, so much so they often succumb to their ego. The positive aspect of this characteristic is the witty, humorous, and playful nature. You can tune into the boundless imagination and fun-loving persona of Leo to connect with the Virgo man. Show him what it's like to live a little! 
Pleasure, romance, fun, joy, laughter, and connectivity should be your keywords. Focus on these and find ways to raise his vibe, uplift him, and spark joy and inspiration wherever you can. This is important to do, because the Sun enters Virgo later in the month, a serious-minded and practical cycle. Now is the time to show him what it's like to be wild, free and spontaneous! 
If you're an air sign, use your wit and cerebral gifts to shine a light on his mental gifts. If you're an earth sign, engage with him with sensitivity and emotional intelligence for wisdom to come through, which naturally leads to positive energy and good times.
If you're born of fire, spark his passion and sense of humor through a 'larger than life' outlook and attitude. Take the lead, guide him lovingly and joyously to the celestial fountain. 
And if you're a water sign, remind him of the power of spirituality, the imagination, and our intuition – this solar cycle is majestic and playful, something water signs not only appreciate but also enhance with their unique psychic and spiritual gifts. 
3. 'Grounded Creativity'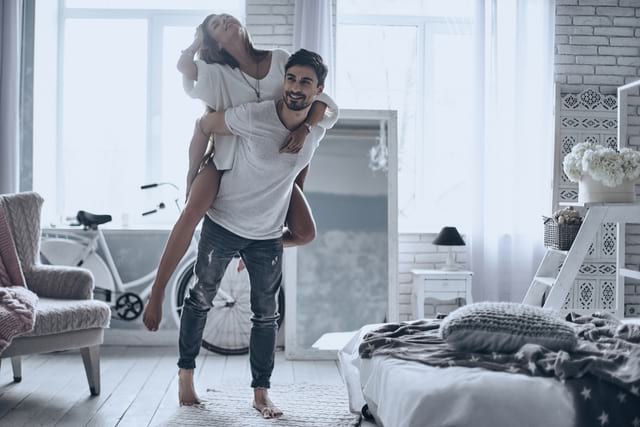 You can help and inspire him through pushing him towards grounded creativity and artistic passions in his life. Virgo will never be a visionary or receive flashes of multidimensional insight (like Pisces), vivid imagery linked to mastered imagination (like Cancer) or intense symbolism birthed from a powerful intuition (like Scorpio). Virgo is modest and humble, and an earth sign of course. His artistic talents lie in and on the physical plane. 
Did you know that life path 4 in Numerology is the number associated with Virgo?! Four is a highly practical and dutiful number, people with this life path have immense self-responsibility in addition to a love of order and structure. They take their practical obligations and commitments seriously. 
I am sharing this with you because you can introduce new and enlightening concepts to the Virgo man this month. The Leo Sun allows him to be more open-minded and further embrace multidimensional concepts. Share your love of creativity, art, and imaginative self-expression in a grounded and 'earthly realm' way. Be inspired by all that is tangible!
4. Colorful And Healthy Food
The 6th house is ruled by and linked to Leo. This is the Astrological House of work, health, and daily routines, including self-care and lifestyle and diet choices. Virgo loves nutritious healthy food. 
Virgo men (and women) often have a really specific diet including but not limited to high vibration fruits, beans, pulses, nuts and seeds, vegetables, and healthy proteins. They like to take care of themselves and work out too, whether it be the gym, dancing, sports, sex, or martial arts. Virgo is very much focused on his health and well-being this month, and he's looking for someone with the same values. 
Bring, make, cook, or suggest some healthy and colorful meals and snacks. If you're the one making food, make sure you include all the colors of the rainbow. Create a rainbow spectrum of fresh foods to share together, and be conscious of the power sound and color have on our lives and consciousness. 
Everything can be measured in terms of light, color, and sound! Waves and particles of energy flow through our bodies just as they do the food we eat, so be extra mindful of health and well-being this month. 
In addition to actually cooking high vibrational foods (or taking him to a restaurant or cafe which serves this), converse about your favorite movement activities. Seek to inspire and educate him simultaneously without coming across as preachy. For example, start with your passion, such as 'I love aikido and chi kung because…' Then go into the health benefits. Anything that gives the impression of inspiration is ideal during August. 
5. Work & Intimacy Balance
August is the perfect balance and blend of the innate desire for intimacy and ambitious and career-related pursuits. Until the 22nd, the focus is on passion, creativity, play, romance, and inspiration, yet Leo is equally ambitious and motivated towards success and achievement. 
From the 22nd, the focus is largely on work, practical accomplishments, and the path towards financial prosperity and stability. But Virgo is just as well-being motivated as Leo. There is a slight cross-over which allows each sign to feed one another… We always take a bit (a few specific qualities and characteristics) from the signs next to us. 
Virgo will be alternating between ambitious and his professional life to intimacy and close relationships, specifically until the 22nd. Find ways to form a connection through both. 
When the Pisces Full Moon comes on the 22nd, the exact same date we enter Virgo season, the energy becomes less intense and active and more mellow and chilled. Go for a laid-back and stress-free approach then, and remember that Virgo is ruled by Mercury, the planet of communication (think intellectual connection!). 
Read next: The Early Stages Of Dating A Virgo Man (And How To Make Progress)
Final Thoughts & Key Astrological Transits
August is a fab month for fun times and bringing out Virgo's more playful and spontaneous side. If you achieve this during this month you can establish a strong bond for future months to come!
Use the Pisces Moon as a way to show him that you possess sensitivity, empathy, and compassion. This man is a sweet soul, even if he doesn't know how spiritually in tune he really is. 
If you're looking for ways to grow your love with Virgo guy to greater heights, then check out my guide Forever Love With A Virgo Man to find out how to sustain your love with him for all time!
Wishing you light, love, and all the luck in the Universe on your journey!
Your friend and Relationship Astrologer,
Anna Kovach
---
---