Virgo is feeling secure and comfortable with who they are in January, making it the perfect month to start a bond and spark the interest of this kind and modest earth sign. Commitment and partnership will be on this man's agenda, due to Venus in Capricorn. 
Capricorn is a fellow earth sign ruled by Saturn- the planet of structure, order and physical foundations. Love and romance are favored but there are some things you should know…
Here are the top five ways to attract a Virgo in January.
How To Attract A Virgo Man In January 2021
1. Be Subtle, Kind And Sweet
Feminine energy is more appealing to the Virgo man in January. He is an earth sign anyway, and this means the feminine qualities of nurturance, kindness and humility are strong. 
He is attracted to grace and modesty, sweetness and gentleness –not loud or boastful, arrogant or egotistical energy. Spiritually perceptive, he is deeply in tune with his instincts and intuition, although he might not show it!
Virgos are intuitive and sensual. The recent Full Moon in Cancer at the end of December 2020 was very harmonious, with Virgo and Cancer being naturally compatible. Kindness and sincerity will go along away, and he'll sense superficiality. 
2. Be Mindful Of Your Health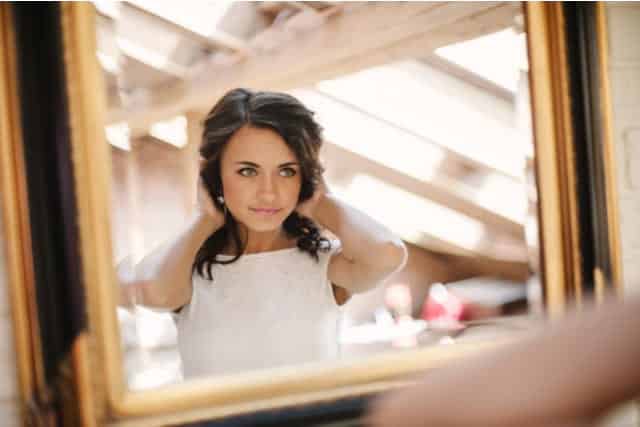 Virgo is the sign associated with purity. Virgos are health freaks (typically speaking), they like to take care of themselves, look good, dress well, engage in some sort of exercise or fitness regime, and eat healthy (for the most part). 
The ruling glyph of this man is the Virgin. Purity of mind, body, spirit and emotions are directly associated. This signifies that any conversation or comments made about health will be appreciated and a light turn on simultaneously.
Talk about martial arts, yoga, exercise, sports, nutrition and the health benefits of various things. Show your knowledge and intelligence through the topic of health and well-being. This isn't suggesting to do the opposite of compliments, perhaps don't make a negative comment about him or his lifestyle. But, do stimulate his interests and passions through conversation – you may also want to suggest something in this area as a date. 
Instead of going to the movies or going on a dinner date only, take the lead and ask him to come to a martial arts or mindfulness class with you. Virgos also love nature so a picnic date in a park or outdoors area will be warmly received. Stroll through the forest or local nature reserve, go to a healthy food tasting event, or attend a master class or workshop together. Anything health and well-being related will score major points!
3. Compliment Him On His Intellect And Perceptiveness
This guy takes pride in his intelligence and his observational skills. He is perceptive, wise, analytical and smart, and he likes to be complimented. He is actually quite insecure and suffers from nervous tension and anxiety from time to time; his insecurities are something he only shares with those closest to him, as he is a perfectionist at heart. Showing him that you see him and appreciate his strengths will make him feel comfortable and open around you.
When the Sun goes into Aquarius on the 19th, this is the best time to attempt to connect psychologically and mentally. He will be feeling more confident in his ability to express his ideas and perspectives from the latter half of the month. 
Also, complimenting him is a way to open him emotionally, for he can be reserved. The Virgo sign is one of the shyest signs of the Zodiac. Positively, this makes this guy humble and down-to-earth, and he seeks the same in a partner. 
January is a "1" month, representing new beginnings, taking initiative, and action. Self-assertion and a healthy sense of competition is associated with number one; thus, this month is perfect to win his heart with courage and a sense of bravery. Don't be shy, because he's more open and adaptable than usual! Be charming, sincere and charismatic.
4. Eye-gaze And Project Positivity
The way you conduct yourself is noticed by a Virgo, especially so in light of the recent Full Moon in Cancer – a deeply emotional, intuitive and perception water sign, and it being the first month of the year. There is fresh perspective and high energy this month. 
Your potential Virgo mate will notice all of the minor details; the way you walk, talk, move your hair, and even things one would think no one could possibly notice.
This guy is a master at perception and is incredibly analytical. He engages with reality with his senses, all five physical senses… sight, smell, sound, touch and taste, he's deeply in tune with physical sensations and experiences in his immediate environment. He is present and aware, self-aware and intuitive too. 
Consider eye-gazing, allowing your eyes to linger for an extra couple of moments during eye contact. He isn't the most soulful of guys but this will spark him and get his mind and heart racing! 
The Virgo man is turned on by all sorts of sensual and sensory experiences; although he likes to analyze everything he is in tune with his instincts, and some things he can feel intuitively. If you have depth and aren't scared of intimacy it will make you appear extremely attractive. 
Further, touch his hand or leg, be open to brief moments of physical contact, and wear your emotions on your sleeve. Be open, vulnerability helps him to make sense of his own feelings while allowing him to be himself. Any instinctual feelings of acceptance, non-judgement and comfort will instantly make him start to adore you…
5. Don't Go In All Guns Blazing
Finally, the Virgo man will never go in all guns blazing in January, so don't anticipate a positive reaction if you do so. Commitment and security are built through familiarity and patience. He is analytical and logical; therefore, you should know that he will think things through and get a whole picture of you and what a potential relationship could bring. If you want a quick fling or love affair, you'd be better off going after a Sagittarius this month!
It is quite literally a case of slow and steady wins the race. Be affectionate and make romantic gestures in moderation, but know that your chance for connection and something real begins in your ability to connect on a mental and psychological level first. 
Read next: 7 Perfect Gifts to Give Your Virgo Man
Final Thoughts & Key Astrological Transits
Venus, the planet of love, beauty and sensuality (and romance and sexuality) is in Capricorn throughout January. Capricorn is an earth sign; commitment-prone, order and structure loving, grounded and modest. Patience and perseverance are key at this time. 
Be feminine as well whilst knowing when it's time to take the lead. This Virgo man respects a strong and self-respecting woman, personal empowerment and maturity should be first on your self-care list. Try not to energize his insecurities either or take anything personally. This guy isn't afraid of a healthy debate or conversation with differing views- he's also not judgmental and is generally kind in his attitude and approach. 
To learn more about the Virgo man secrets follow this link. You can also take this free compatibility test to discover whether he is the one for you!
Wishing you love and light on your journey.
Your friend and Relationship Astrologer,
Anna Kovach
---
---