Are you curious to know how to make your Virgo boyfriend or husband happy? Are you tangled up in a Virgo man's sweet essence but not sure how to make your Virgo boyfriend or husband happy?
Here are some things you should know to help you keep that Virgo guy feeling emotionally secure and stable.

Reassurance Always Helps
A Virgo man is always thinking, always analyzing, and always in need of being reassured that everything is ok. He also wants to know that things between the two of you are where they should be.
One of the things you can do is to make sure that you regularly give him praise or kudos for things he does that make you feel happy with him.  It doesn't have to be every single day but a regular dose will keep him fulfilled. This is one of the ways on how to make your Virgo boyfriend or husband happy.
Tell him he's such a great guy and that he's an amazing partner. He doesn't like lots of compliments anyway so just doing this a few times a week should sustain him and allow him to feel confident.
Most people can appreciate gestures like this but for a Virgo, it's vital. If he thinks for one minute that he isn't holding his own in the relationship it will cause him to doubt himself.
If he doubts himself then this could damage or make it hard for your relationship/marriage to thrive. Give him comfort, reassurance, and lots of love and he'll be good to go.
Honesty Is the Best Policy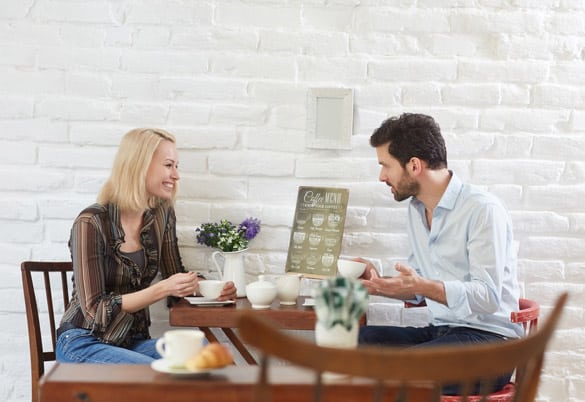 The Virgo man doesn't like playing mind games. He'd rather know what you are thinking and feeling rather than trying to guess. Guessing takes time and is wasted energy to him.
If there is something you need to say to him go ahead and tell him. How is he supposed to make anything better or fix things if he doesn't even know what is wrong?
The silent treatment with him will not fly very well. He will become nervous and feel like you're betraying him in some way by not telling him what is going on in your head.
Open up and talk to your Virgo man even if it's something difficult to discuss. He'll appreciate that you're putting yourself out there and not hiding anything from him. This will get you far with your love.
If you want to know how to make your Virgo boyfriend or husband happy – this is the way.
Prove Your Longevity and Loyalty
Since Virgo is particular about whom he chooses as a mate he'll expect you to live up to certain standards with him. Showing that you'll be there for him through good times and also the bad times; will prove to him you can make it.
Naturally, this is something that can only be done over time. He can't expect you to prove yourself immediately as no one can do that. If he chose you though; he did for a reason.
Don't give him a reason to doubt his decision. If he has a horrible day, try to empathize with him a bit and give him words of encouragement. He may ask for space to think; that's alright too.
Naturally, if you're married or living together space would mean just let him go in another room and decompress. Everyone needs a little of that now and then. I know it's not easy to watch sometimes.
If you really love him you probably want to smother him in love, hugs, and kisses. However, he may be resistant to it when he's in a bad mood. It's best to say "ok honey, I understand. I'll be here when you're ready to talk".
Knowing you are there for him will go a long way and make for a lasting relationship if you truly love him with all that you've got.
Take Care of Him – He Doesn't Know How to Treat Himself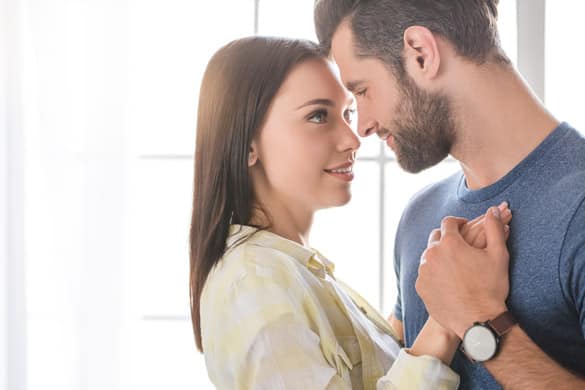 Virgo men are so busy taking care of business and possibly taking care of you that he forgets how to take care of himself or be kind to himself. He isn't one to feel he needs to "treat" himself.
He needs this just like anyone else does. When you can find the time and the means, pamper your man. He'll really appreciate it. He'll see how much you love and appreciate him.
Whether that is a massage, really tasty home cooked dinner, or allowing him to watch his favorite show even when you're not in the mood will make him feel like a king.
The result of that will be that he then treats you like his queen. What could be better than that? NOTHING! Honestly, he doesn't ask for too much in this department so you offering it up will blow his mind.
It will make him feel like the luckiest guy on the planet. Your Virgo man will be amazed, stunned, and in heaven. If he treats you like gold much of the time then he truly deserves it.
Applying these tips will help you answer the question: how to make your Virgo boyfriend or husband happy.
Lift Him Up!
Naturally, I do not mean physically. I mentioned before being by his side and giving him reassurance. He also needs you to be his cheerleader when he has moments of doubt.
He is very critical of himself at times and needs someone who can tell him "babe, you're fine with what you're doing, it'll all be alright". If he trusts you, he'll believe what you say.
He is his own worst enemy and needs a partner who will keep him balanced and grounded. He is already an Earth sign so in most aspects he is grounded. He just doesn't know when to give himself a break.
I know it's hard to lift him up sometimes when he's feeling like this but there is always a way to get him out of this mode. You just need to find out what he's good at and focus on his strengths. It will help him greatly.
Click here to learn more of what your Virgo man needs so you can keep him healthy and happy in your relationship.
I hope these words of wisdom will help you to make the most of your love with your Virgo man.
Do you know how to make your Virgo boyfriend or husband happy?
Share your story (or situation) with our community in the comment section below (don't worry, it's anonymous).
Wishing you all the luck of the universe
Your friend and Relationship Astrologer,
Anna Kovach
---
---