As far as astrology is concerned, this is a very harmonious pairing with massive long-term potential. The Virgo man and Capricorn woman and are earth signs with a desire to leave the world around them in better shape.
You are both grounded in practicalities and both of you have a talent for building systems and structures so you make a powerful team.
Discover how compatible are Virgo man and Capricorn woman:
Chemistry
If that doesn't sound very romantic think again. The Virgo man and Capricorn woman need a sense of stability and structure before committing to a love relationship.
Between the two of you have ample capacity to turn the initial spark of attraction into a bond that lasts beyond the grave.
Both Capricorn and Virgo have grounded beings who will appreciate the other's common sense approach and rational assessment of possibilities. Both of you have the security and emotional comfort that you need to thrive and grow.
Neither sign is known for their adventurous spirit, but when you get together there is no challenge too great or hurdle too high for you to combat as a loving, mutually supportive team.
The only problem for this union is that it is so strong that you exclude other people and prefer to live in your perfect little love-nest made for two.
Keep things fresh and make an effort to meet new people, and your life will be wonderfully complete,
Capricorn Woman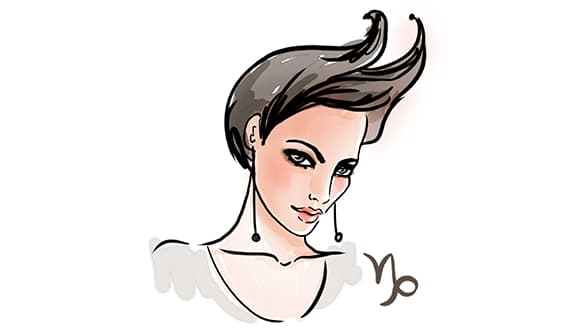 Capricorn is a feminine earth sign ruled by Saturn and is one of the cardinal points on the zodiac. Cardinal signs are practical, enterprising, ambitious and highly efficient.
Capricorn natives are known as hard workers who need approval, status and material security to thrive.
A Capricorn woman is the pragmatic planner and builder in the Zodiac who loves rationality and she only forms opinions based on proven undeniable facts.
Capricorn women are intimately aware of the beauty and shortness of life. You have a keen awareness of the need for material security, in the form of cash, relationships, possessions, and structures.
Women born under this sign are said to be coldly ambitious, but you can do your own share of fanciful dreaming.
You thrive when you master your emotions and skills and put your best traits to work, and if anyone can help you do this, a Virgo is a man for the job.
Virgo Man
Virgo men are often misunderstood as cold and aloof neurotics who love to be alone. If anyone can get that Virgo men are in fact deeply sensitive souls capable of profound love and deep passion, then that would be a Capricorn woman who appreciates Virgo's cautious approach and quick mind.
Virgo men can be extremely sensitive and vulnerable, although they go to a lot of trouble to appear tough and be cool. They cannot stand any kind of invasion into their private lives or personal space, and while they like time alone, they need quality interaction with like-minded individuals.
A partner who understands the importance of a work ethic, firm boundaries and clear communication is a heaven-sent gift for a Virgo man. Because he sometimes feels that no one gets his need to speak clearly, mean what he says and say what he means.
What Works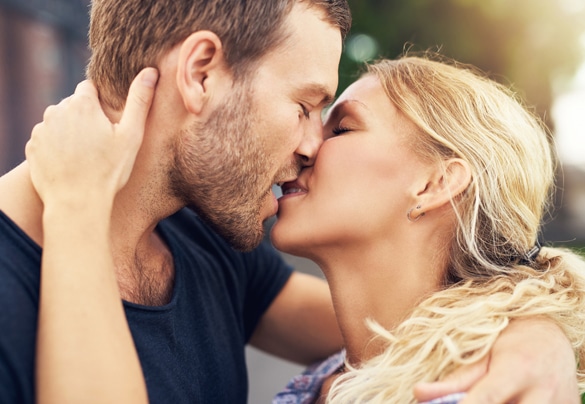 You make a powerful team in work, love, and life when a Capricorn woman's drive and ambition fuses with Virgo's search for meaning and perfection. You are the diligent, focused worker bees of the Zodiac and you thrive when you can build secure structures and live a life of purpose.
There are great affection and admiration between the Virgo man and Capricorn woman, and both of you go to lengths to please and serve each other. Sexual compatibility is easy with you two as you somehow instinctively know what the other needs.
Capricorn loves being in control and having authority and Virgo is adaptable enough to allow this to happen naturally without losing that Virgo needs to be self-sufficient. When love blossoms between these two signs, there is no limit to what you can achieve together.
What to Watch for
But as a couple, you can sometimes get stuck in a mode that is too organized and rationale for romance and passion for getting a look in. You will have to work at trying new things and making new friends, as if left to your own devices, you will spend all your time in each other's company and we all know that familiarity breeds contempt.
Virgo can get irritated at how stubborn Capricorn can be, and Capricorn will wish that Virgo would stop talking once in a while, but you are quick to make up as both of you need a cooperative environment and will stop at nothing to achieve it.
The Score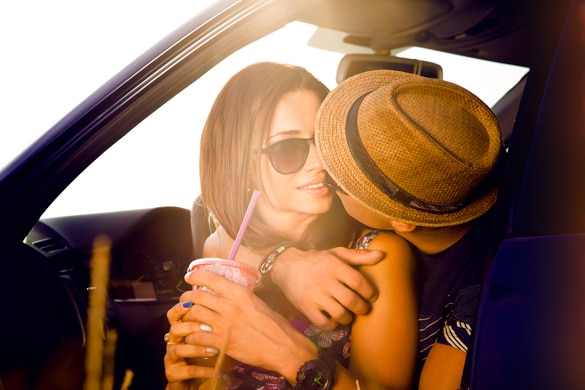 Both Capricorn and Virgo have compassionate natures and your shared practicality and drive to be useful makes for a wonderful romance that could last a lifetime.
As long as you both make an active effort to make a grand romantic gesture now and then, the outlook for this union is about as good as it gets.
A Virgo man could be your dream partner but do you understand his hidden desires and greatest fears? 
What do you think? Ar Virgo man and Capricorn woman a match?
Your friend and Astrologer,
Anna Kovach
---
---