Are you dating a Virgo man who seems to always want to analyze what you're doing? If this sounds like him, he may be a Virgo man with Libra cusp.
Objectives For Him
Libra man is always looking for "the one". When the Virgo man is on the cusp of Libra, he too feels compelled to want to find his soul mate. He's into anything beautiful and he's looking for love.
He will be a bit of a flirt but he will not give his heart away easily. He'll wait until he is sure that the woman he's seeing is the right one. Virgo already does this but Libra will also look at both sides of the relationship just to be sure.
This man is sensitive and passionate. He's romantic and wants to show his love interest how wonderful she may be. He is all about old school courting and getting to know his potential wife.
Though he will be successful with work or with goals he'll set for himself but his main objective is to find the love of his life. Even when he holds back, he's still trying to find the woman of his dreams.
He has high standards even in his fantasies. He knows exactly what type of woman he's looking for and will not settle for less. This dreamy type of guy actually appears physically as a fantasy as well.
Many women look at him and think he's too good to be true. While that may be true in some cases; this guy is actually quite the package. He's creative, artistic, probably good at writing or speaking, or could be involved in music.
There are many things this man is good at but love is what he's trying to nail down for his future. If you're ready to settle down; the Virgo/Libra may be a good fit for you though; he will take his time.
If you're willing to be patient; he's willing to prove to you why the wait will be well worth it in the long run. Stick with him and see where it could lead you!
Not So Pleasing Qualities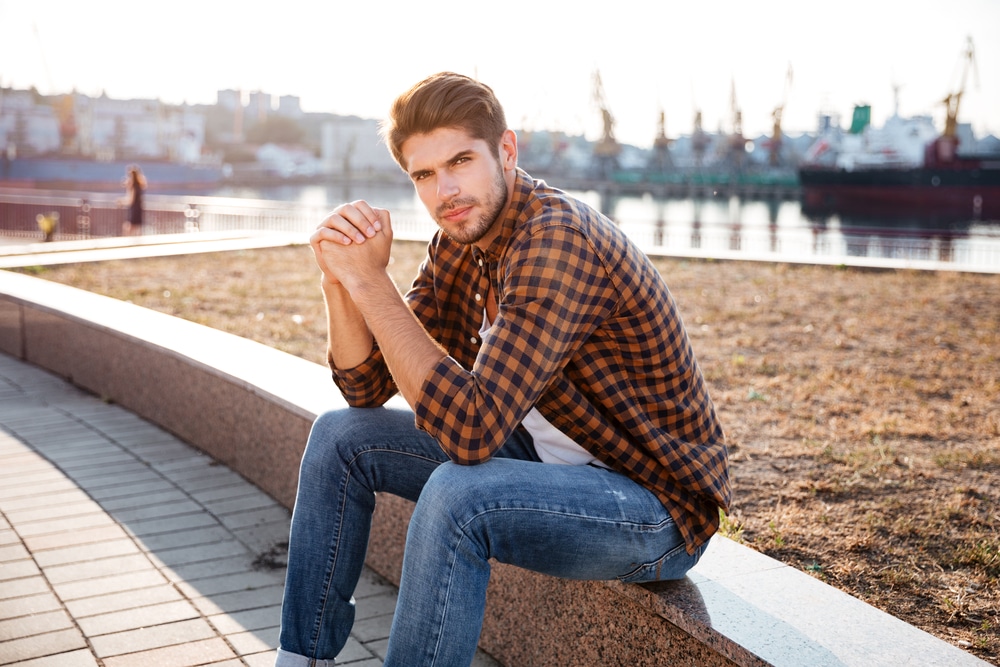 Sometimes these men have a hard time processing their thoughts and/or decisions. He may take far too much time making up his mind then he should or that he is even allowed.
He's indecisive and can at times; be rather flaky. Neither sign is in any hurry to commit and so this could come off as flaky when really he is just dragging his feet as to not get hurt.
It's possible he procrastinates making an important life decision too long and ends up losing out on what could have made his life rather fulfilling. He may lose the love of his life if he doesn't step up soon enough.
He will often be paralyzed by decisions he must make and then is upset when his life doesn't appear to be changing for the better. He needs to learn to kick himself in the rear to get moving.
If he can do that then he'll be very empowered with his life and with love. Making decisions by weighing the options is great but a conclusion must be made and in a timely manner.
The Virgo man with Libra cusp may be a bit bitchy sometimes. He seems to think he's the bomb but thinks less of others. This leads to him being sort of judgmental and well unsatisfied in life.
This could prove to be very annoying and he'll need a partner that can remain optimistic and point out the fact that he's being negative. She can show him what it's like to think on the other end of things.
What About Relationships?
The Virgo man with Libra cusp tends to hold onto baggage. He gets hurt and instead of learning from what went wrong; this makes him put up walls thus making it hard for anyone new to get close to his heart.
This guy may very well be one of the more difficult guys to wait on. Of course, if you love him and think he's worth it then the wait isn't that bad. However, if you realize that he may never drop the wall; moving on may be necessary.
When he finally does let his walls down; he'll still have knee jerk reactions from time to time even when you think everything is going well. He will analyze everything you do and say.
He'll store things in his memory bank so that if you two get into an argument; he'll pull it back out and use it as a weapon. He has an incredible memory. He's much like an elephant.
This means you may want to be very careful with what you tell him. Know it will come back up at another time. Try to keep it light, easy, and loving. The less negative he knows about you, the better.
When things are good, they're REALLY good. He's very romantic and passionate. He will want to take you out to a nice restaurant to eat. He's all about the finer things in life. He'll want to share it with his partner.
What about Sex?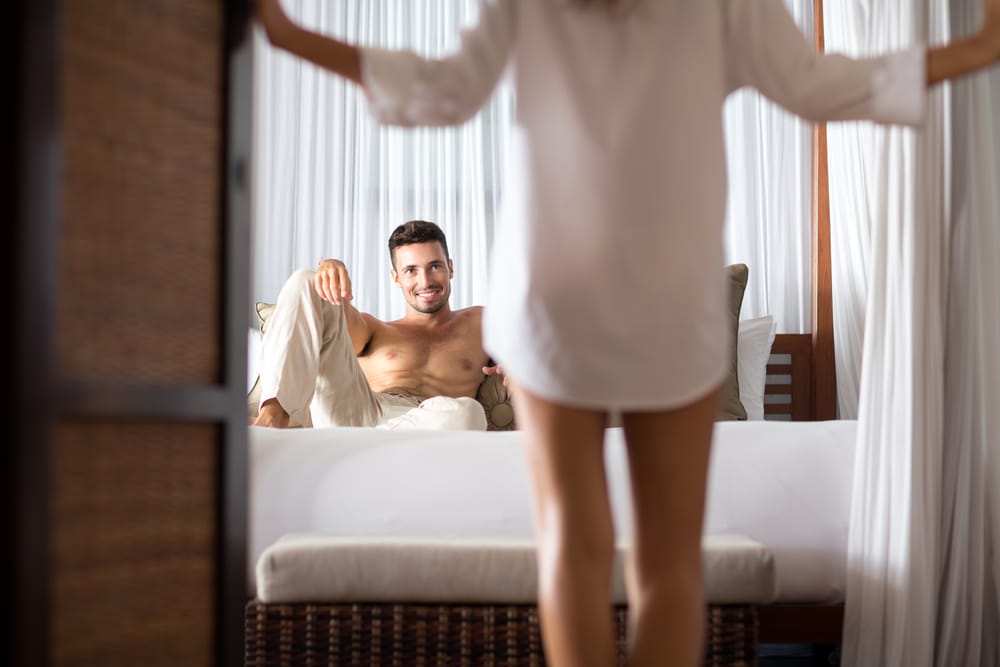 This man will very much enjoy a partner who likes to be experimental. He has a very open mind and is willing to try anything at least once. If you're up for the adventure; he's up for you.
He'll want to satisfy you in the bedroom more so that he will want to satisfy himself. Watching you having pleasure will turn him on more than anything else ever could.
As such; he'll be very satisfied if you yourself are satisfied. If you want him to do anything at all; tell him. He'll be happy to give it a whirl and not bat an eyelash. He's up for just about anything you can dish out.
Conclusion
Overall the Virgo man with Libra cusp is a good man but he may have some issues with baggage and indecision. It may be wise to learn more about Virgo himself so that you can get a handle on this portion of him as its most important.
Click here if you would like to get as much information as you can.
Share your story (or situation) with our community in the comment section below (don't worry, it's anonymous).
Wishing you all the luck of the universe
Your friend and Relationship Astrologer,
Anna Kovach
---
---