Today's topic is how a Virgo man shows love. The Virgo man is a very different guy than the other signs. He sometimes gets a bad rep for being too selective but he knows what he wants. When he's in love though: how does he show it?
What can you look for to know you are the one he's selected to be in his life for the long haul?
Here are some tips!
His Sweet and Tender Side
Despite the rumors that he can be icy cold, he has a sweet and tender side and this is how a Virgo man shows love.  You may not see it though unless he's in love with you. He reserves his deepest emotions and love for the woman he believes will be "the one".
Don't get me wrong ladies; he IS a nice guy to everyone he meets. However, if you aren't what he's looking for he could come off as cold or distant. He doesn't want anyone getting the wrong impression.
When the Virgo man does finally commit to someone his softer side comes out and he's really sweet. He isn't the classic romantic type but he finds ways to be romantic specific to the woman he chooses.
He pays a lot of attention to the woman he's into. He keeps the details of what she wants, what she likes, and what she loves. He files it in his memory bank and will use it to show her how much he cares.
Not all women are the same but most do enjoy when this man gently caresses her face and tenderly kisses her. He is big on kissing her forehead also. Virgo men can be incredibly sweet.
When a Virgo Man Opens Up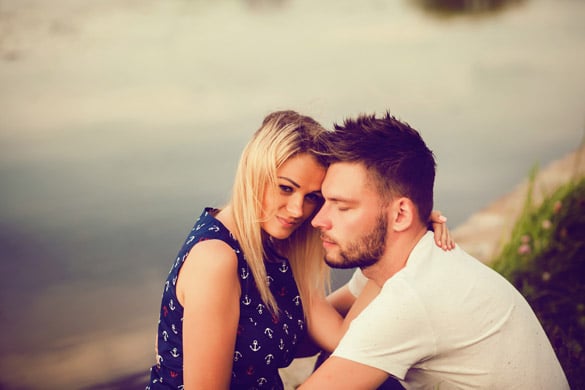 It may take a while for him to get a point where he trusts someone enough to open up and reveal who he really is, where he comes from, and what he's been through.
Rest assured if he does this with you he on some level is realizing that you may very well be the one for him. This is a huge sign to watch for with the Virgo man. He isn't in the habit of speaking up.
It's a very special thing when he opens up and tells you intensely personal things. This is NOT a normal thing for him. He really must trust you and feel that there is a future together.
If you find that he's telling you some things that include his past relationships, family, or close friends; he's either in the process of falling for you or he's already head over heels with you.
Whatever you do; don't breach his trust. If you do; you may never get it back. Be honest with him always and do not run around town telling everyone what he's told you; through trust is how a Virgo man shows love.
Closet Romantic
The Virgo man may not let on that he is a bit of a romantic. He reserves this for the woman of his choosing. Once he does open up though, he'll be romantic in ways that really pull your heartstrings. It's one of the ways a Virgo man shows love.
I mentioned that he's very sweet and tender. He pays attention to what you really like, love, and/or want in life. He makes an inventory list in his mind so that later, he can shower you with it.
This is his way of showing you he loves you. If your favorite candy bar is snickers; he'll occasionally for no reason other than he loves you, he'll bring you one.
He will do this with routines also. If you're used to drinking a cup of nighttime tea before bed; he may insist on making it for you while you wait in bed thus bringing it to you. He'll do this every single night unless you ask him not to.
He wants to make you happy because ultimately that is what makes him happy as well. The Virgo man will always find a way to be romantic in his own way that is special to you.
He's not the type to bring you roses or maybe even write poetry. He will, however, write a song for you via the type of music you like and he may bring you a single sunflower.
Keep in mind that the Virgo guy is very simple. He wants to make things easy and flowing between the two of you. As long as he commits to you and loves you with all he's got, he'll be sweeping you off your feet for as long as you want.
Keeping Up With You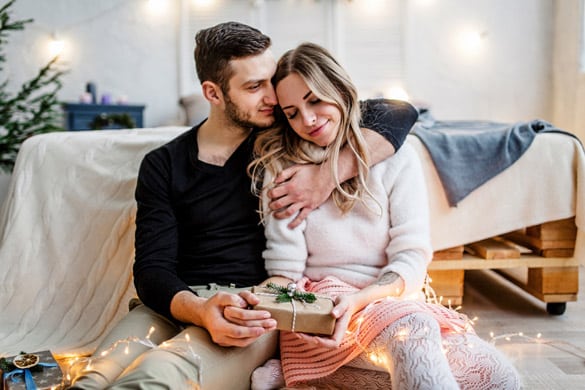 When the Virgo man loves, he loves very deeply and passionately. He will want to hear your voice, see you, or text message with you every single day. If a day goes by that he doesn't get in contact with you; that's when you wonder what's up.
It is said that sometimes Virgo men pull back when they feel they're getting too close to you but when they do, it's very temporary and they come back full force. In my own experience; he thinks about the woman he loves constantly.
That means that he will want to find some way to be in contact with you even if he is unable to see you or call you on a certain day; he'll at the very least text message you or contact you via social media.
This is one of the undeniable ways that a Virgo man makes sure that you know that you are on his mind. Sending you a random simple photo or text message at 4 a.m. certainly will let you know that he's thinking of you.
If you're not comfortable with this level of adoration; you may want to back out now. As I've mentioned before in other articles if you want to be serious with a Virgo man, you had better be prepared. This is how a Virgo man shows love.
He isn't into playing games. He wants a soul mate relationship of which he can depend. If he gets this; he will absolutely go to the ends of the earth to make you happy. Click here for more secrets that can be shared about the Virgo man.
I hope this helps clear the air a bit and helps you understand how wonderful Virgo men really are.
Do you know how a Virgo man shows love?
Share your story (or situation) with our community in the comment section below (don't worry, it's anonymous).
Wishing you all the luck of the universe
Your friend and Relationship Astrologer,
Anna Kovach